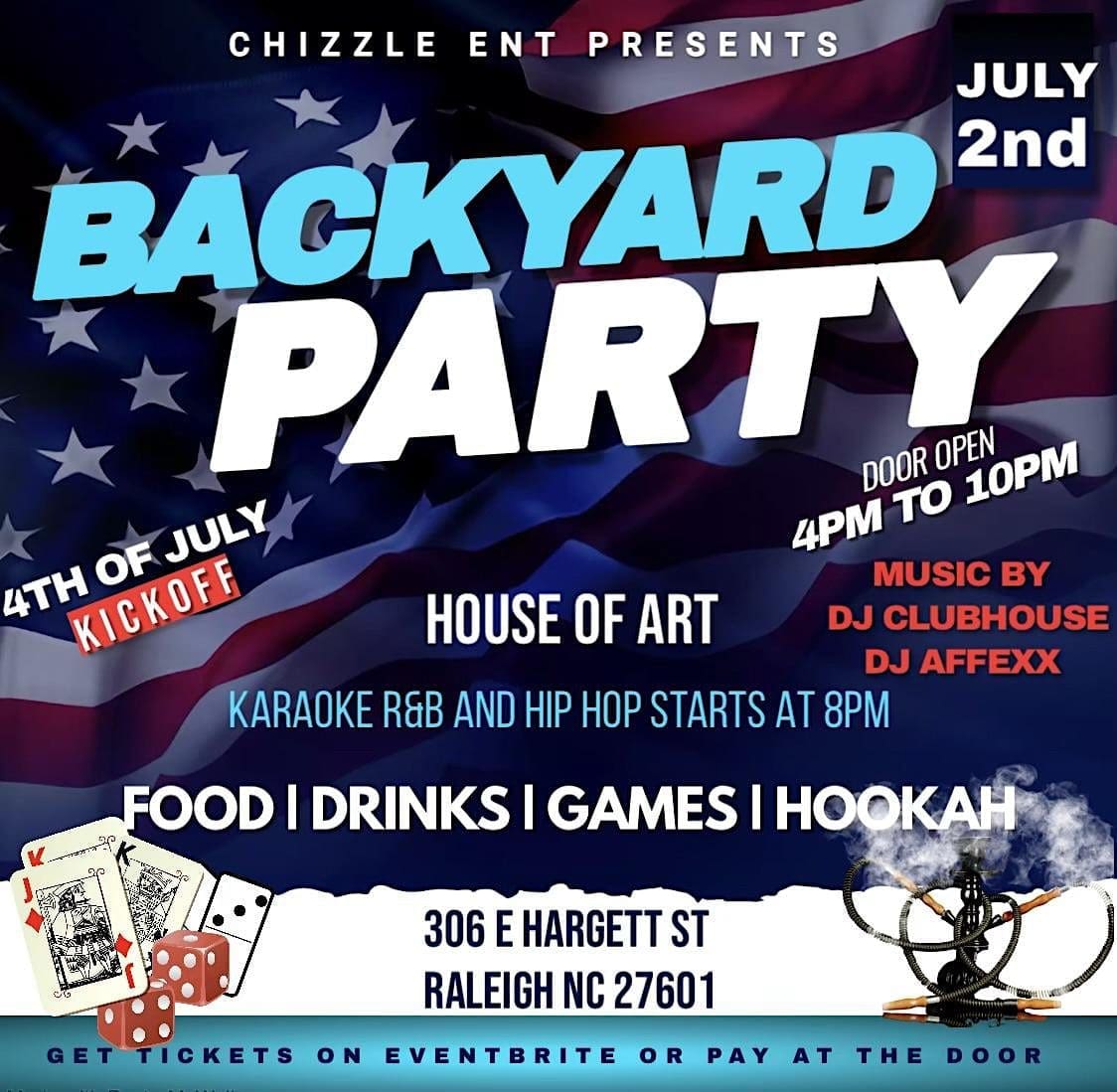 Back Yard Party @ House Of Art Pop Up Bar.
4th of July Kickoff!
Join us for an unforgettable Backyard Party, 4th of July kickoff at the House Of Art's Pop up Bar! Get ready to groove to the DJ's curated playlist of 90's to recent R&B and Hip-Hop hits. At 8pm, grab the mic and showcase your singing talent during our exciting karaoke session, featuring the latest R&B and Hip-Hop tracks. If you're up for some friendly competition, gather around for thrilling card games like Spades, Uno, and dominoes. Come and celebrate with us at House Of Art Pop Up Bar as we enjoy great music, entertainment, and good company. It's going to be a lit!!!