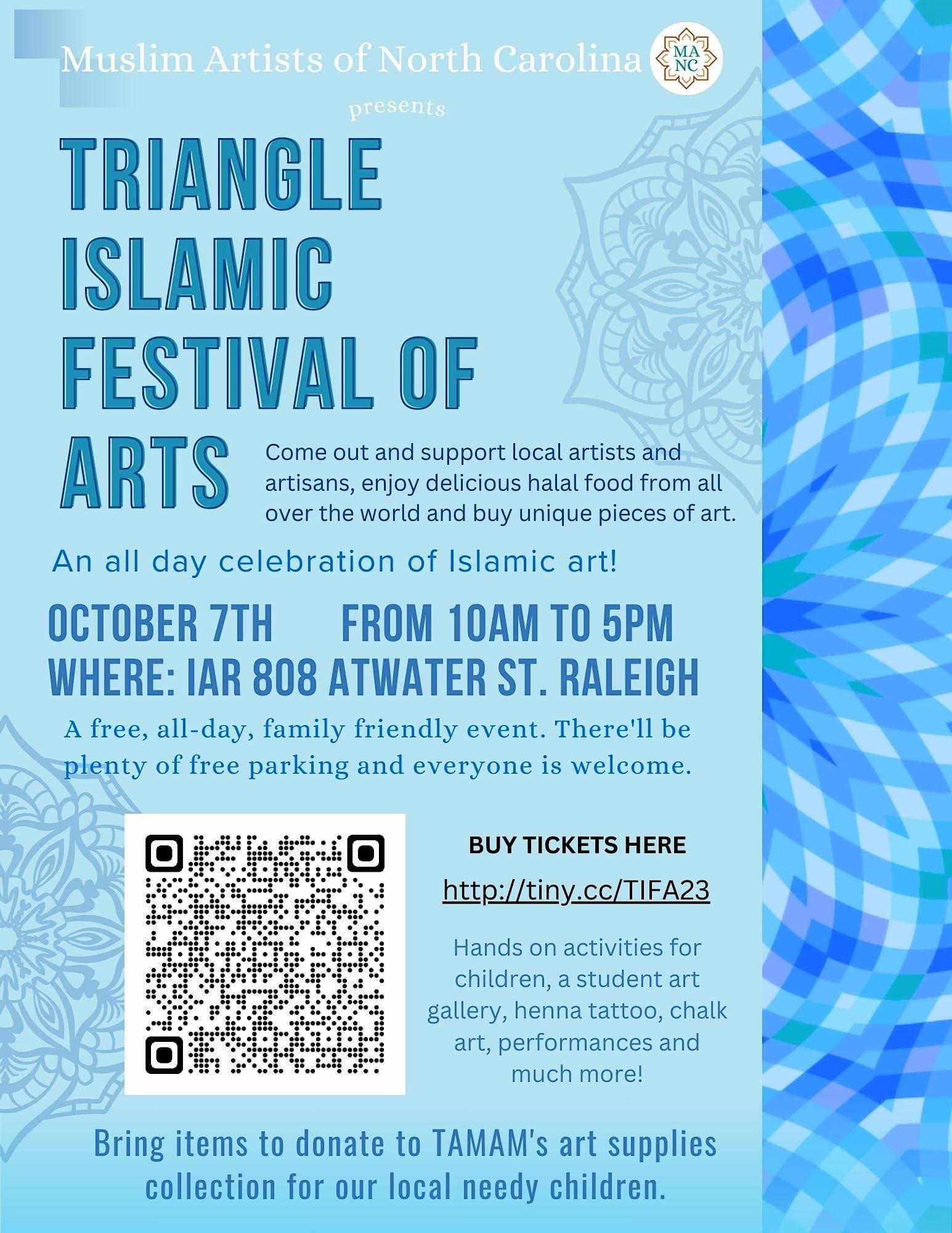 Muslim Artists of NC presents the 3rd annual Triangle Islamic Festival of Arts, coming Saturday October 7th inshaAllah!
Muslim Artists of NC invites you to the 3rd annual Islamic Festival of Arts, an all day celebration of Islamic Art.
Come out and support local artists and artisans, enjoy delicious halal food from all over the world and buy unique pieces of art. There will be lots of hands-on activities for children, a student art gallery, henna tattoo, performances and much more!.
There will also be a live auction to benefit the victims of the devastating earthquake that struck Morocco and the flood victims of Libya.
Bring items to donate to the TAMAM's (Triangle Association of Muslim American Moms) art supplies collection for refugee children. To learn about their work go to: https://tamamcares.org/
This is a free event but you do need to pre-register. Donations are encouraged to cover expenses and profits will be donated to charity.
The Triangle Festival of Islamic Arts is a free, all-day, family friendly event. There'll be plenty of free parking and everyone is welcome.
Bring your family and friends for a fun and inspiring day!