If you're wondering where to eat in Wilmington, NC, there are many outstanding choices, and I will tell you about my favorites!
Wilmington is one of my favorite cities in North Carolina. The southern charm, breathtaking river views, and superb food scene all draw me back again and again. If you haven't had a chance to visit this enchanting port city, I'd encourage you to plan a trip soon!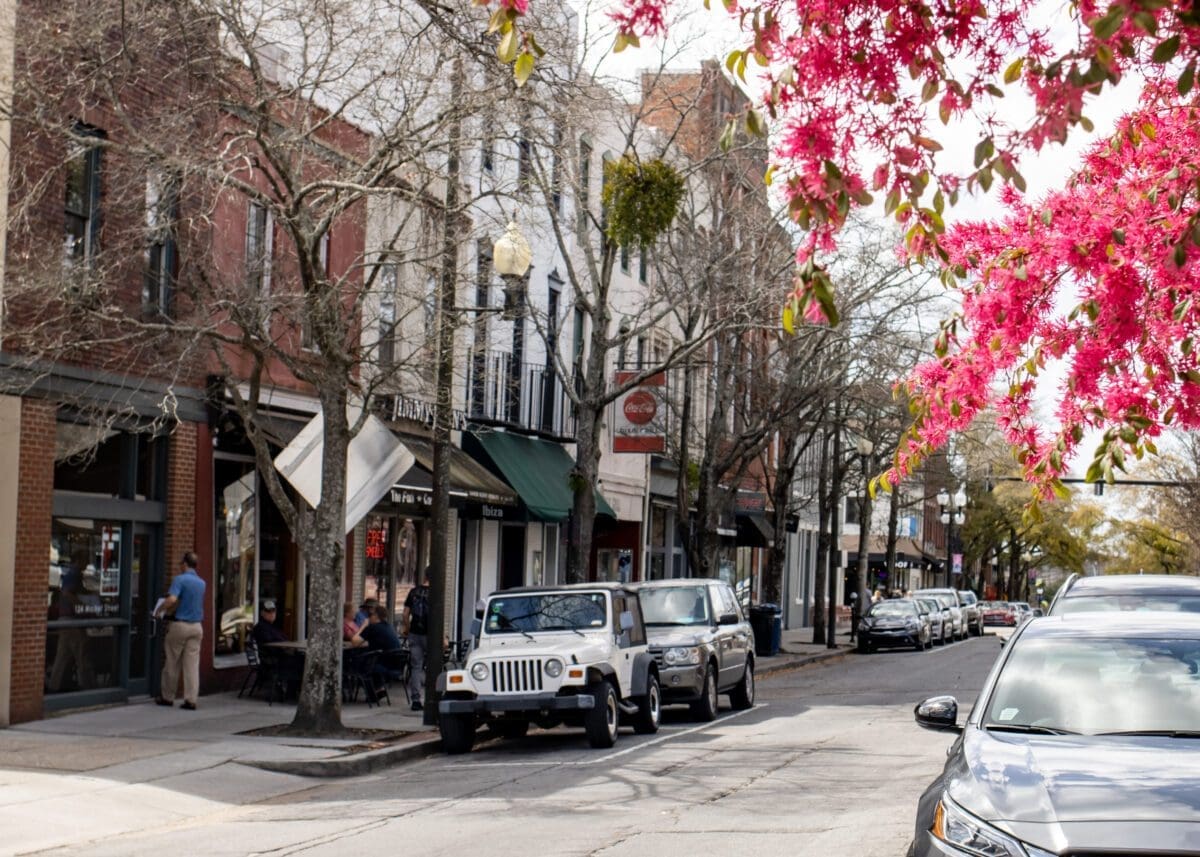 Where to eat in Wilmington NC
These restaurants are ones that I've personally visited and enjoyed both the food and the experience. As Wilmington is a foodie hot spot in our state, I have many more establishments I want to try.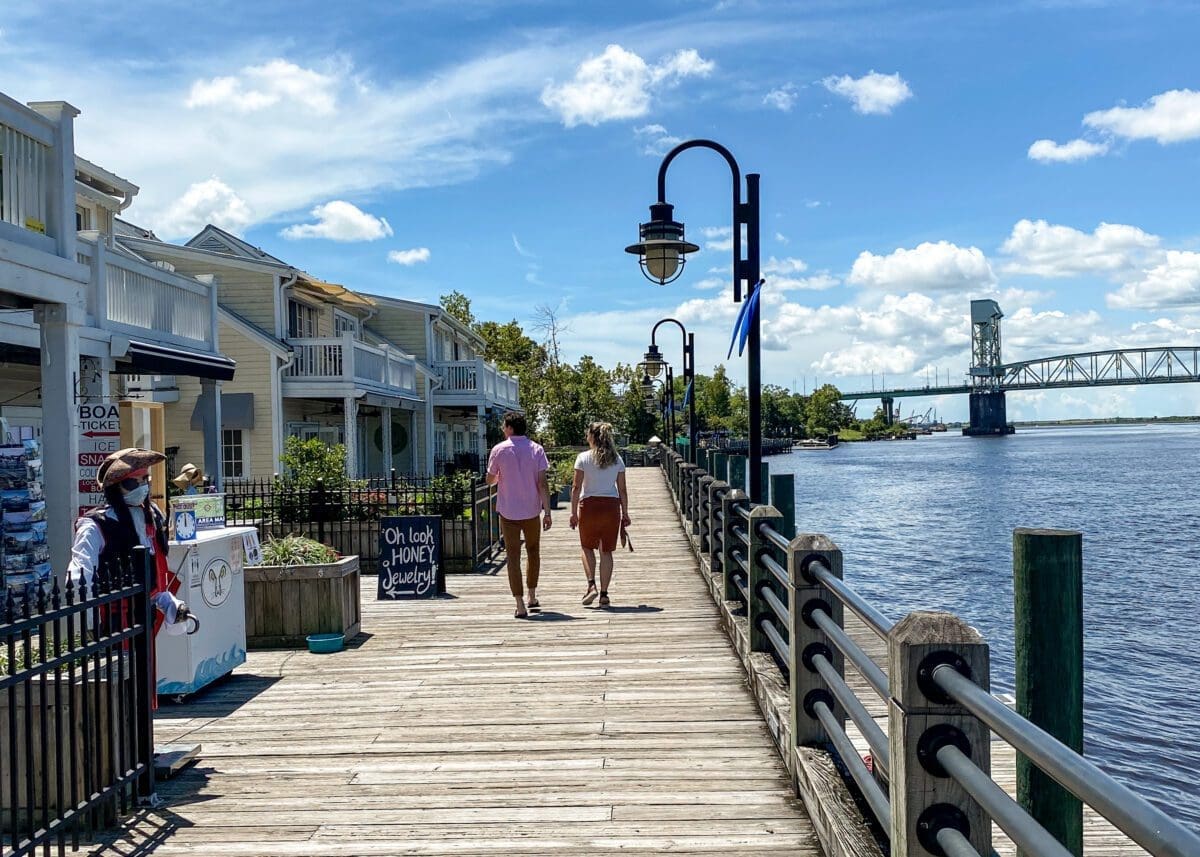 If you don't see your favorites on this list, let me know so I can stop by next time I'm in town! This list will be ever-growing, and I'm excited to build on it with your help.
Burgers and Sandwiches in Wilmington
Mess Hall
Mess Hall ranks in my top three burgers in the state. I love a good smash burger with thin, greasy layers of patties that are slightly charred on the edges.
Mess Hall has perfected the smash burger. This is a great place to start if you're looking for a burger in Wilmington.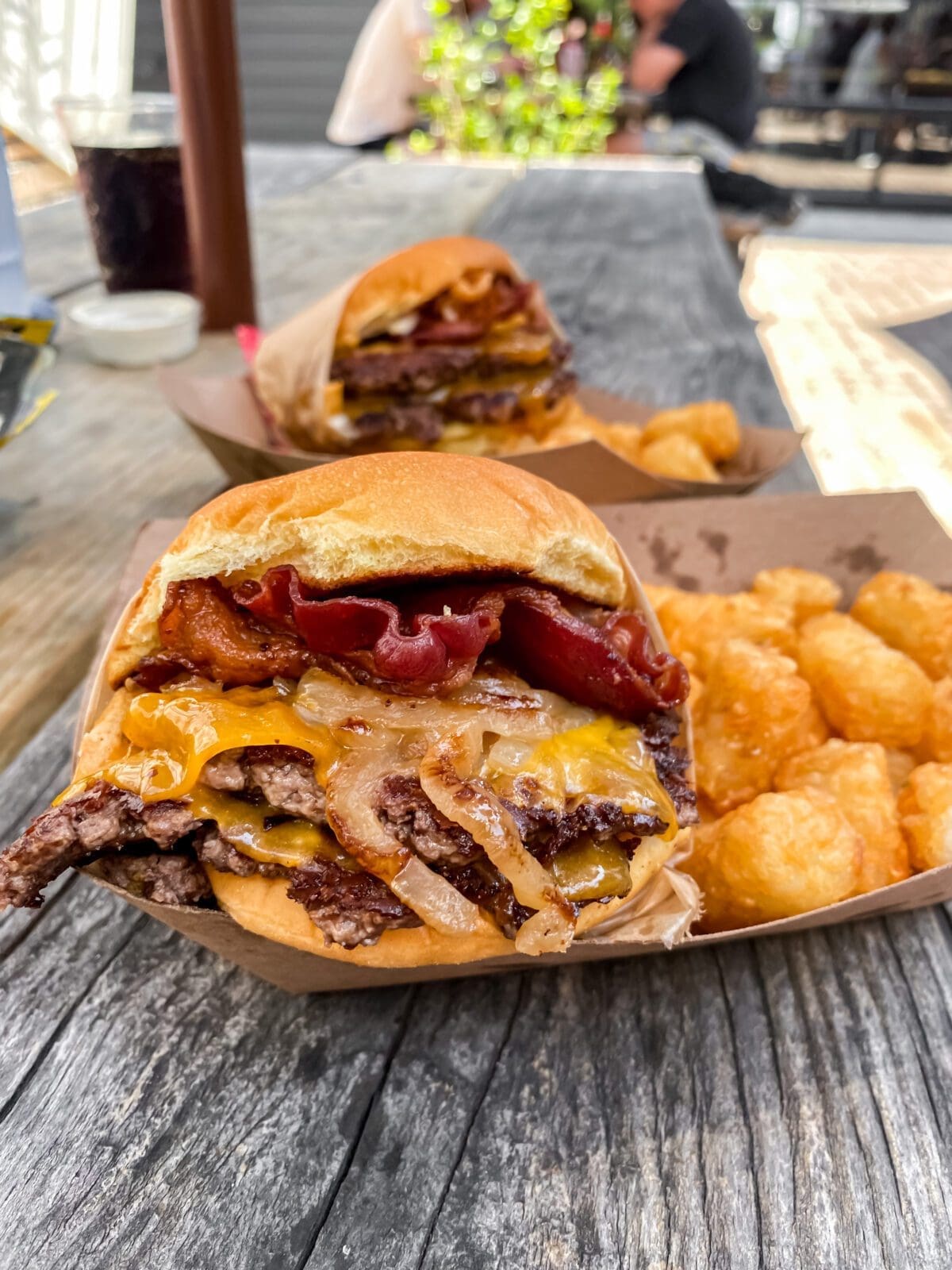 The Copper Penny
The Copper Penny is located in Downtown Wilmington, just a couple blocks from the riverfront. It serves a variety of sandwiches and salads and mixed drinks and beers in an eclectic saloon atmosphere.
It's an excellent spot to grab a casual bite and drink with friends before exploring downtown shopping.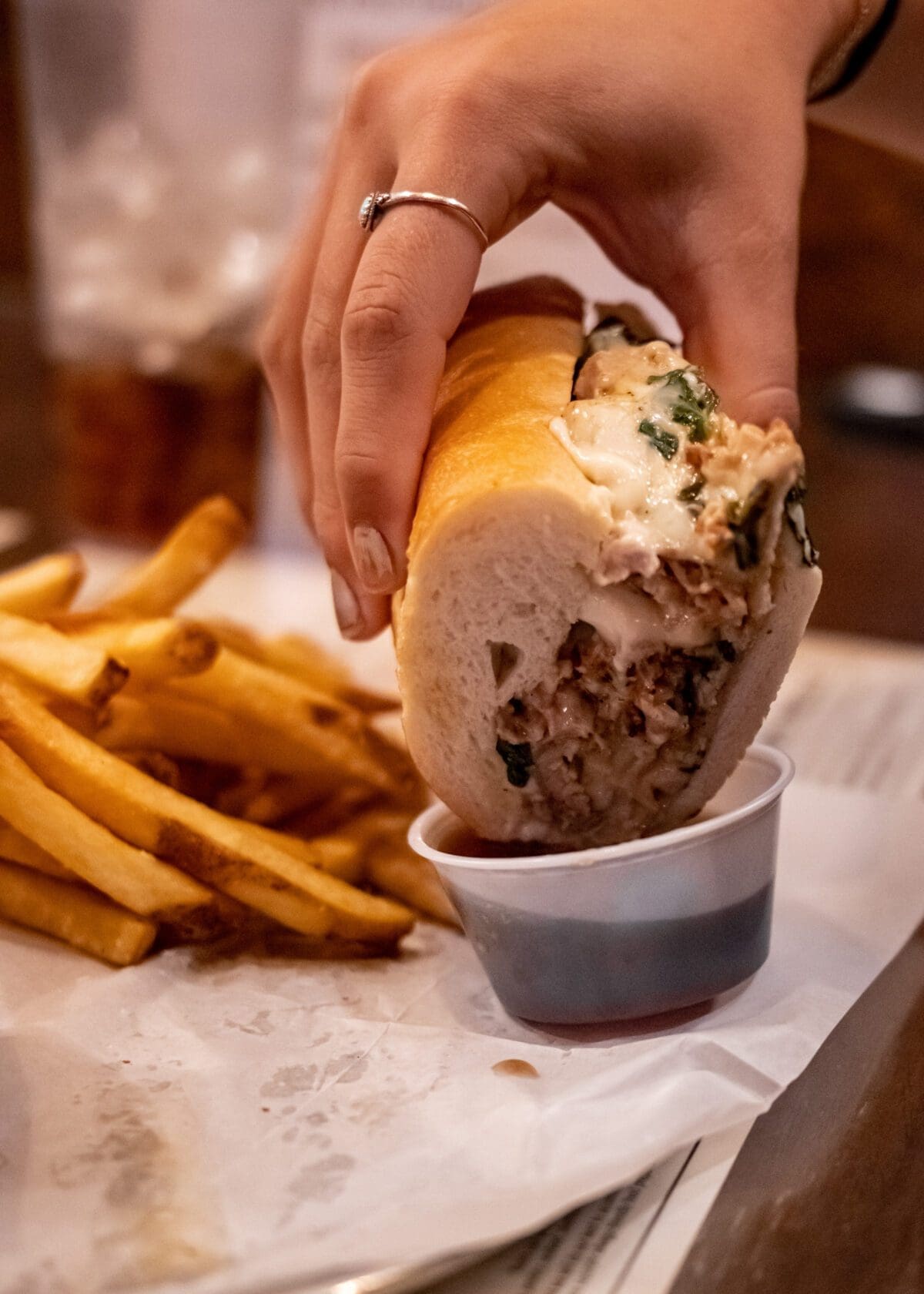 J. Michael's Philly Deli
J. Michael's has the best Philly cheesesteak I've tasted in NC so far! Since the 1970s, this delicious restaurant has had a cult-like following for its tender meat and rolls imported from Philadelphia. They don't cut corners, and it shows!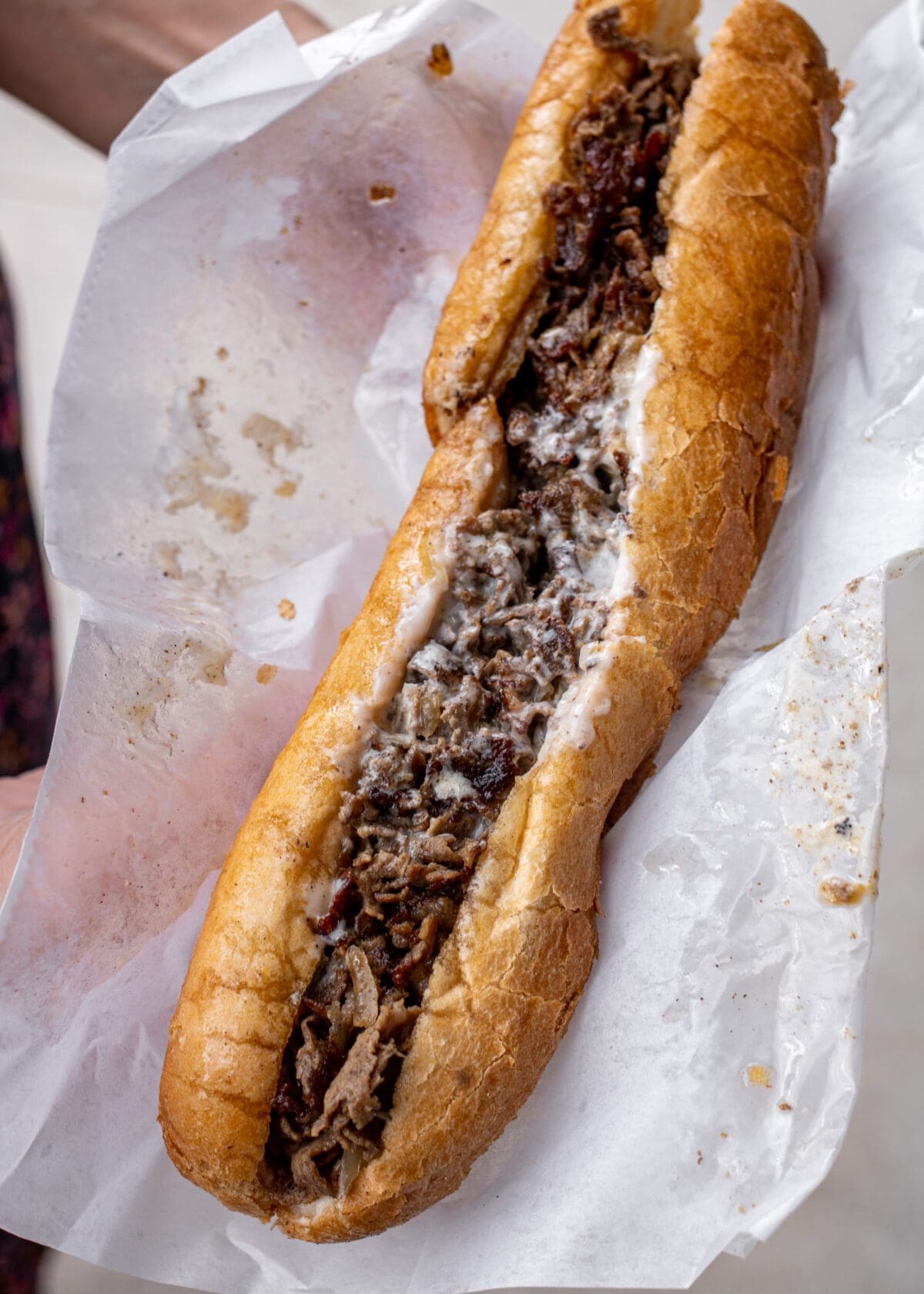 PT's Old Fashioned Grille
PT's Grille is a no-frills burger spot with seven locations in eastern NC. Locals love it for its juicy burgers, hand-cut fries, and fresh-squeezed (as in, squeezed right in front of you) lemonade.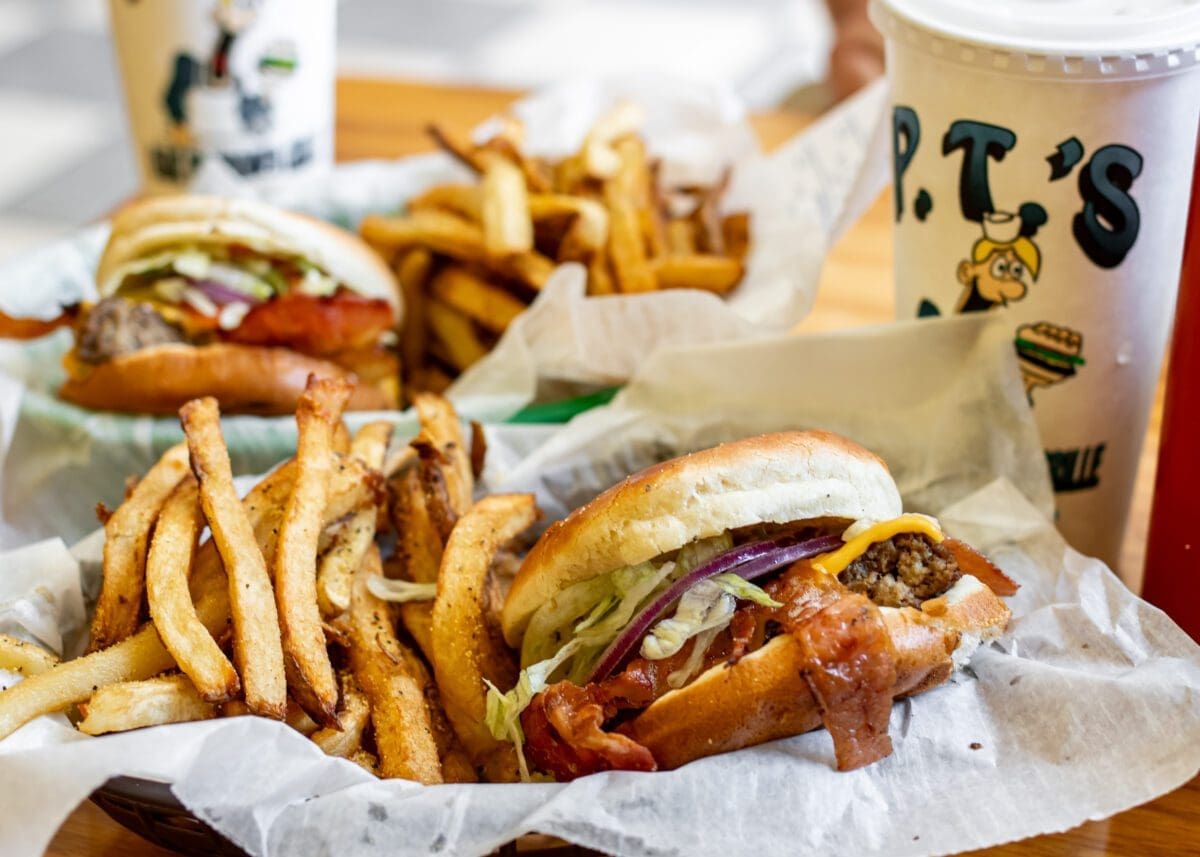 International favorites in Wilmington
Indochine
Indochine is a beautifully immersive experience that makes you feel like you're in another country. They serve Thai and Vietnamese cuisine in an elaborately decorated space. You can even dine outside in Thai huts!
The portions are enormous, and the food is delicious especially the curry. Prepare to wait for a seat unless you arrive right at the opening!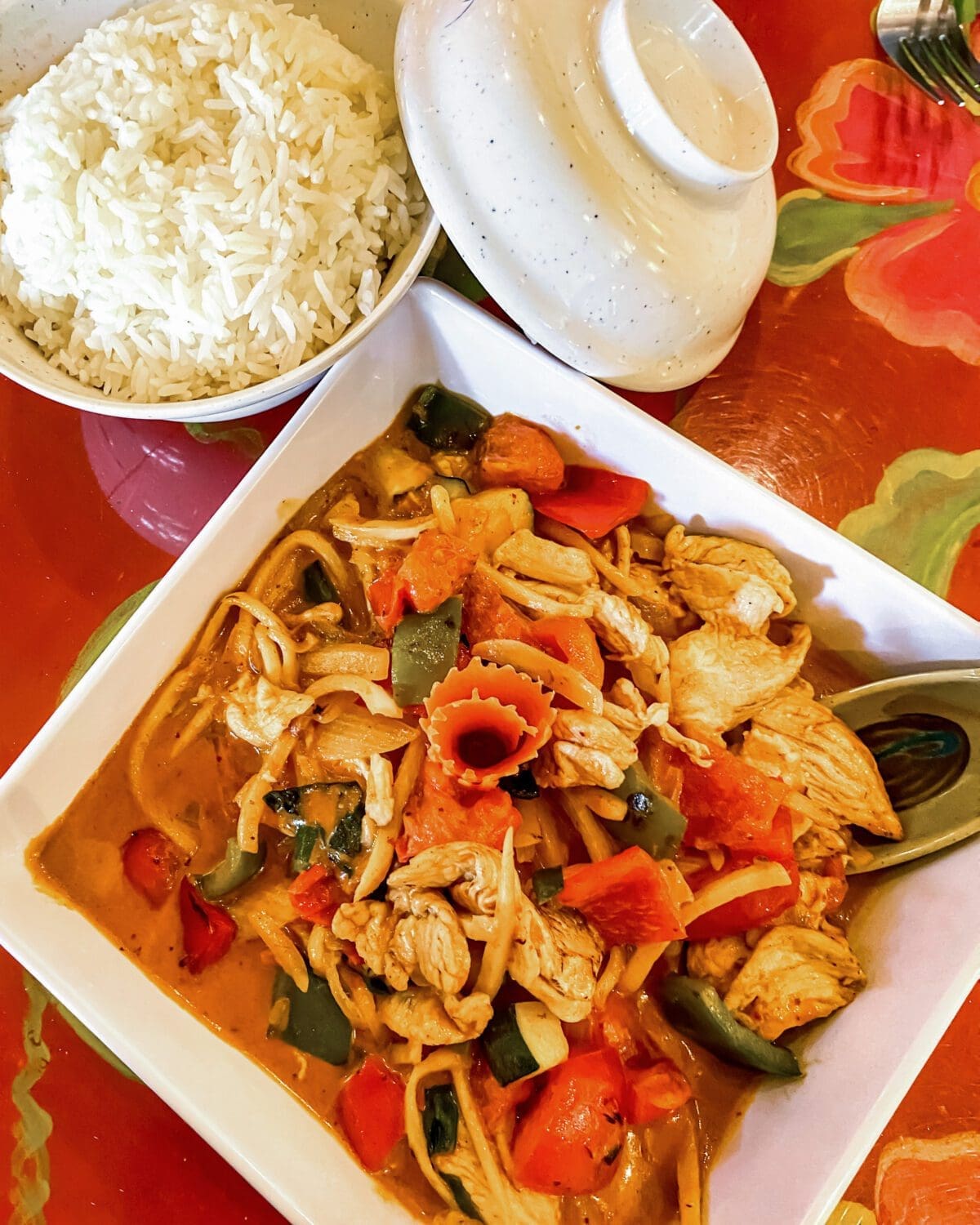 Savorez
Savorez is in the historic district of Wilmington, and I highly recommend taking a walk before or after your meal to admire the beautiful southern Victorian homes.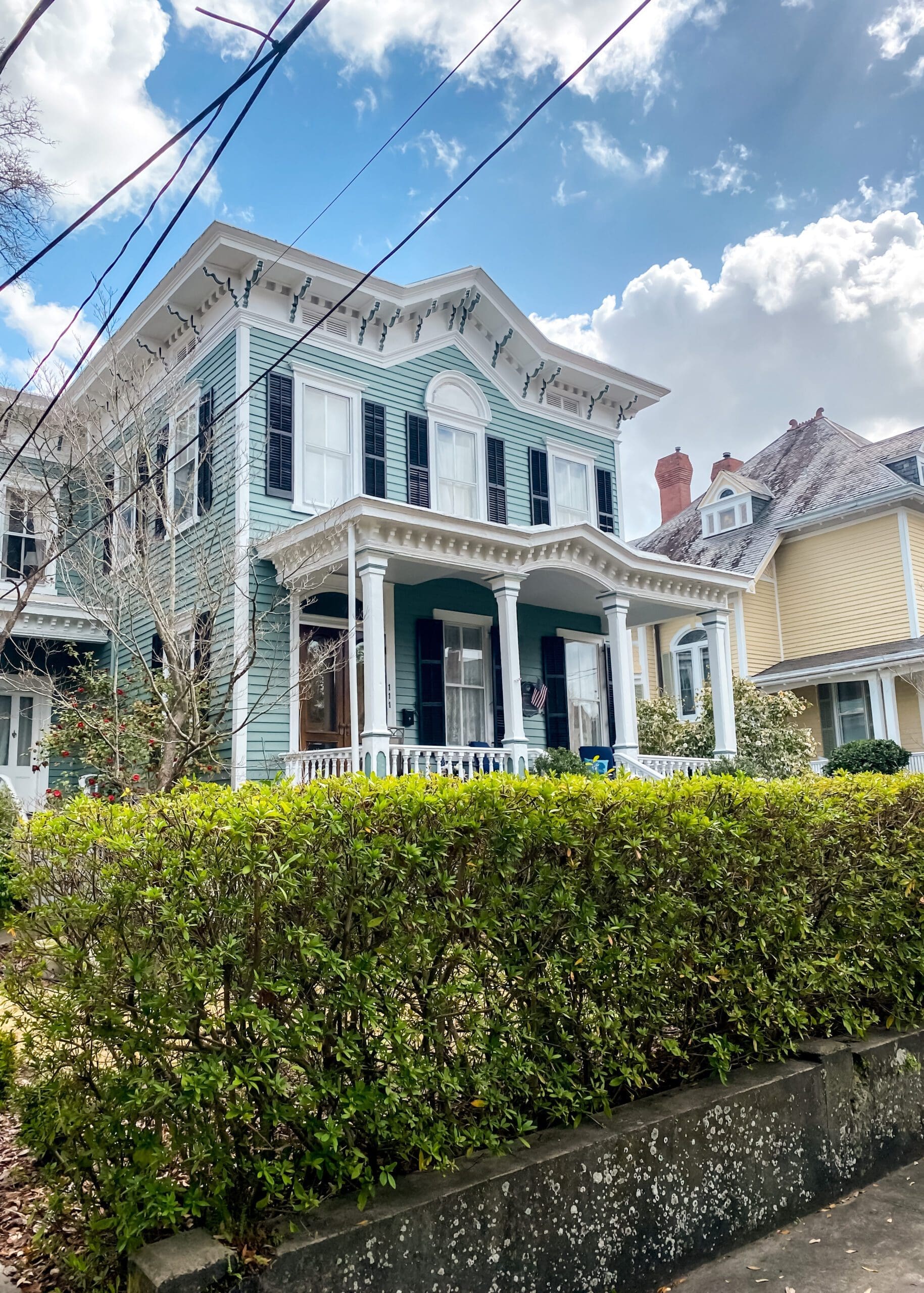 Savorez is an incredible little eatery with chef-driven plates that blend Latin favorites with a southern take using locally sourced ingredients. I ate brunch here and it was one of the best I've ever had! The flavorful creations are sure to impress anyone.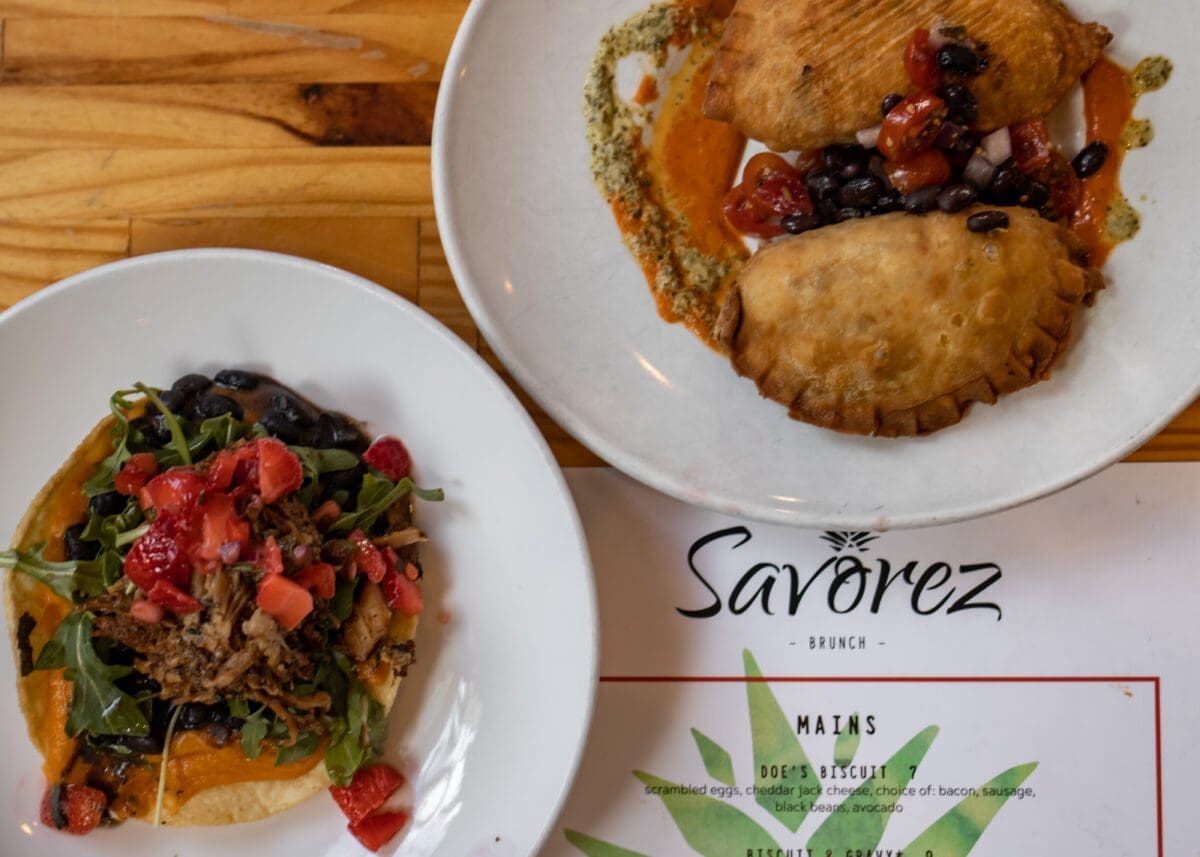 Ceviche's
Ceviche's is a Panamanian restaurant with a beautiful coastal vibe and food that blew me away. It's one of those restaurants where every single thing on the menu was calling my name, and I can't wait to return again and again.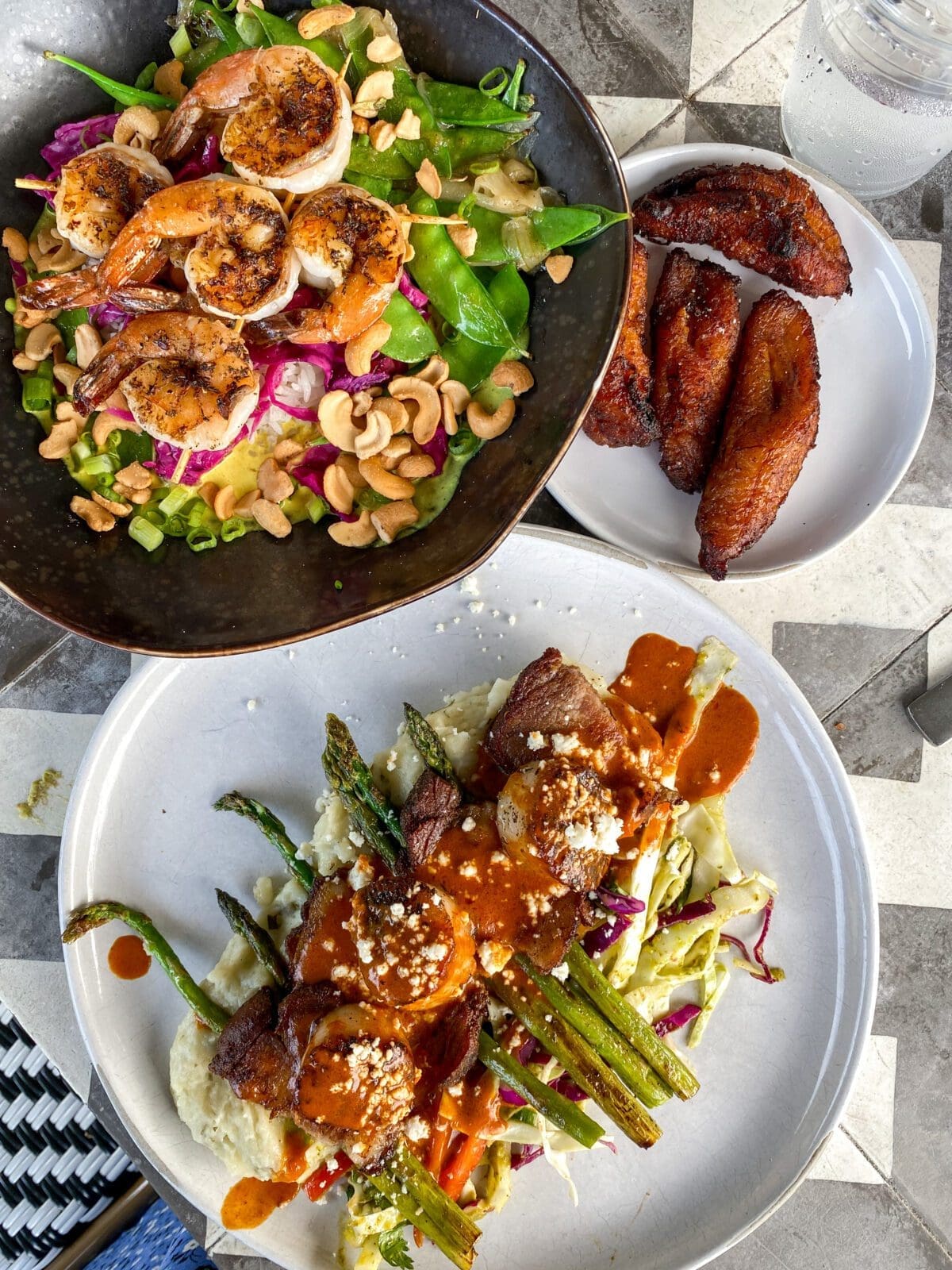 Ceviche's is a can't-miss stop in Wilmington. From the unique ceviche options to the artfully crafted small plates and entrees, it's a menu full of colorful and delicious Central American flavors.
More great foodie stops in Wilmington
Peppered Cupcake
Peppered Cupcake is one of the most unique and delectable cupcake shops I've ever visited. These gourmet cupcakes have won state and national awards and have made an appearance on HGTV.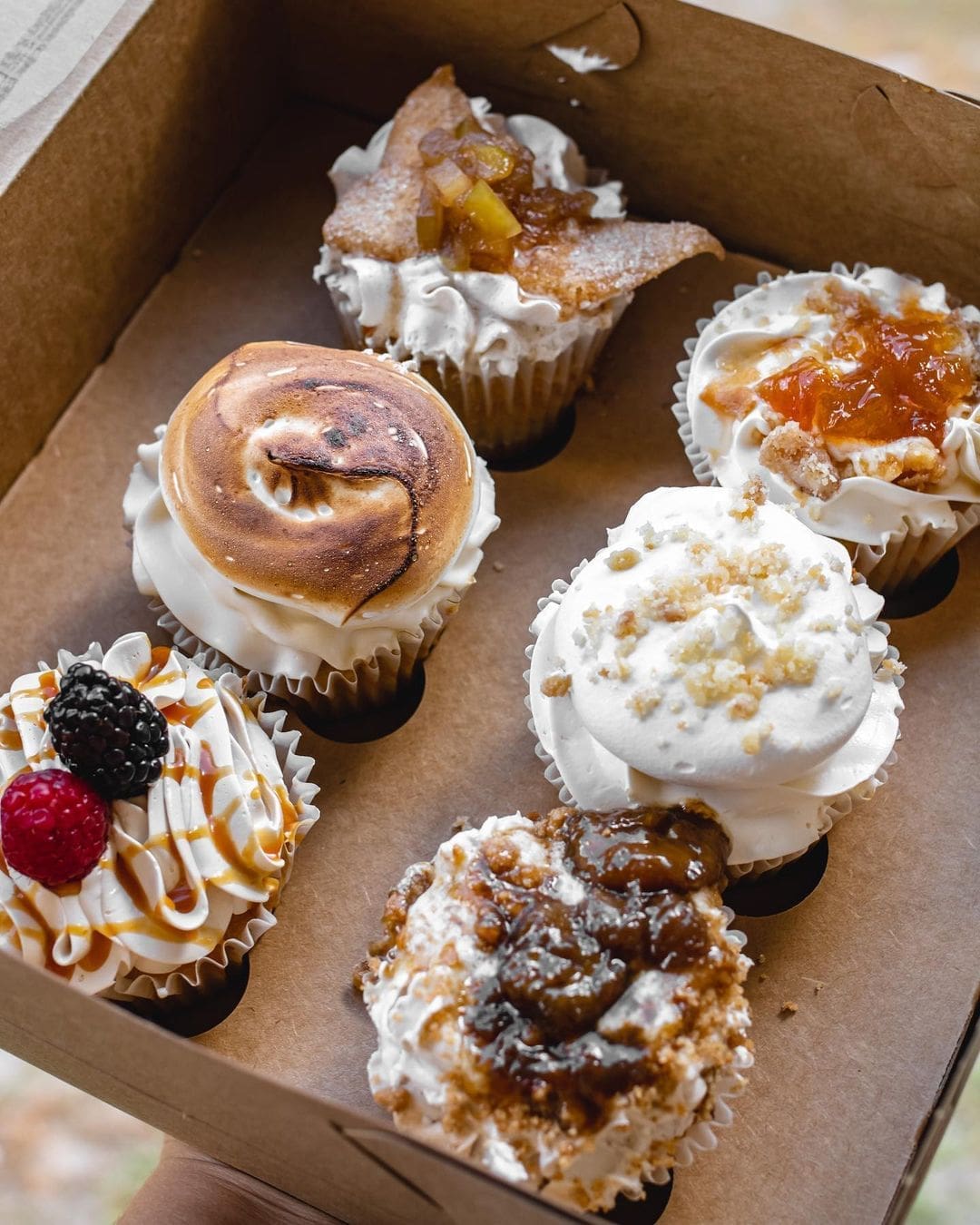 With rotating flavors that are all mouth-watering and exciting, Peppered Cupcake is one of the best bakeries in town.
Tip: they have more flavors in-store than you'll find online, so make sure you walk in to check out their display. If banana pudding is there, don't miss it!
Cape Fear Seafood
Cape Fear Seafood is one of my favorite seafood restaurants in Raleigh and I feel lucky they have an inland location that gives me a taste of the coast so close to home.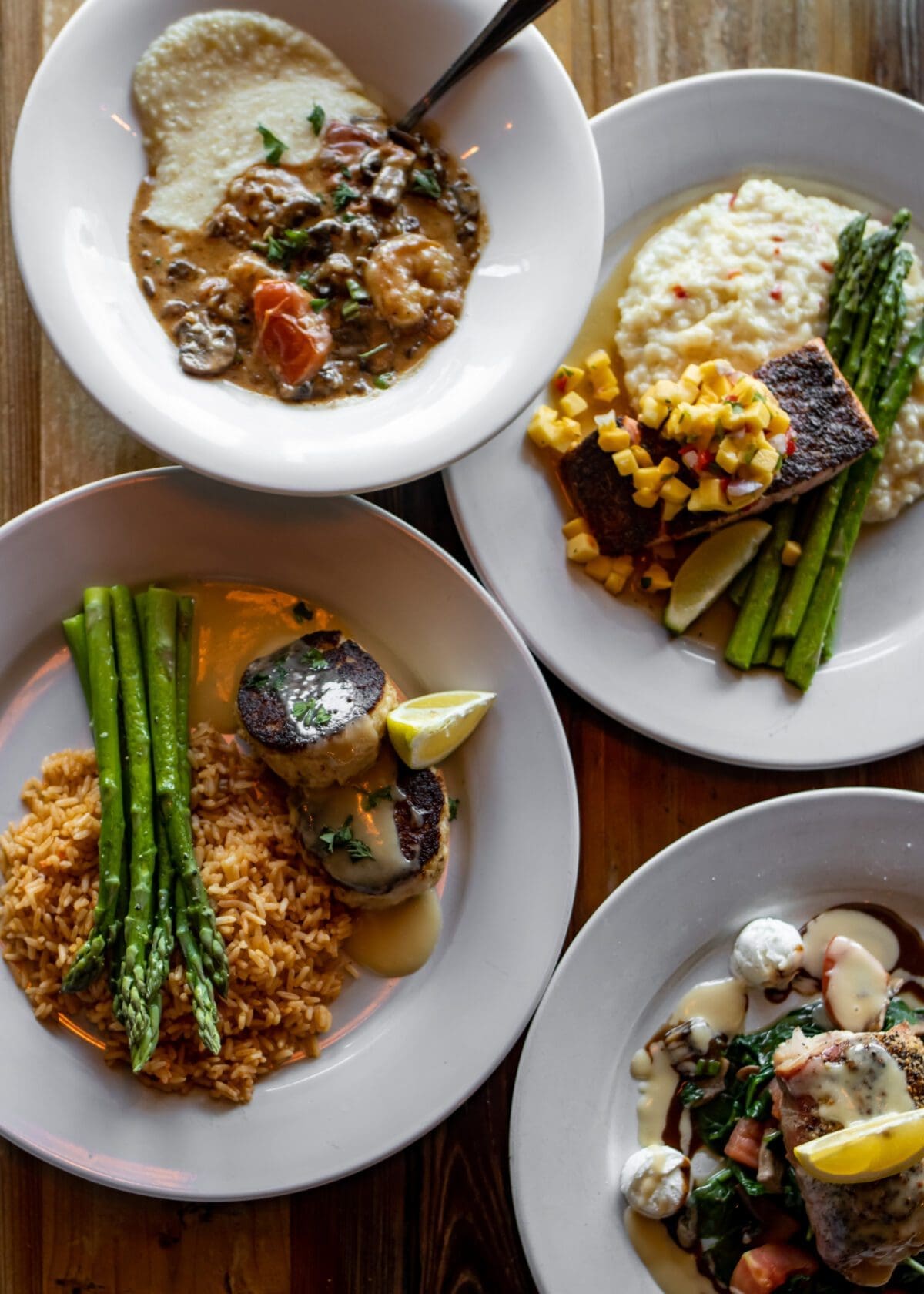 Wilmington has two locations and would be an excellent choice for any seafood fanatic. I especially love the shrimp and grits and crab cakes!
Burrito Shak
Burrito Shak is another coastal restaurant that opened a location near me (in Cary) and made me fall in love with it.
Burrito Shak is a fast-casual coastal Mexican restaurant with customizable tacos, bowls, burritos, and more.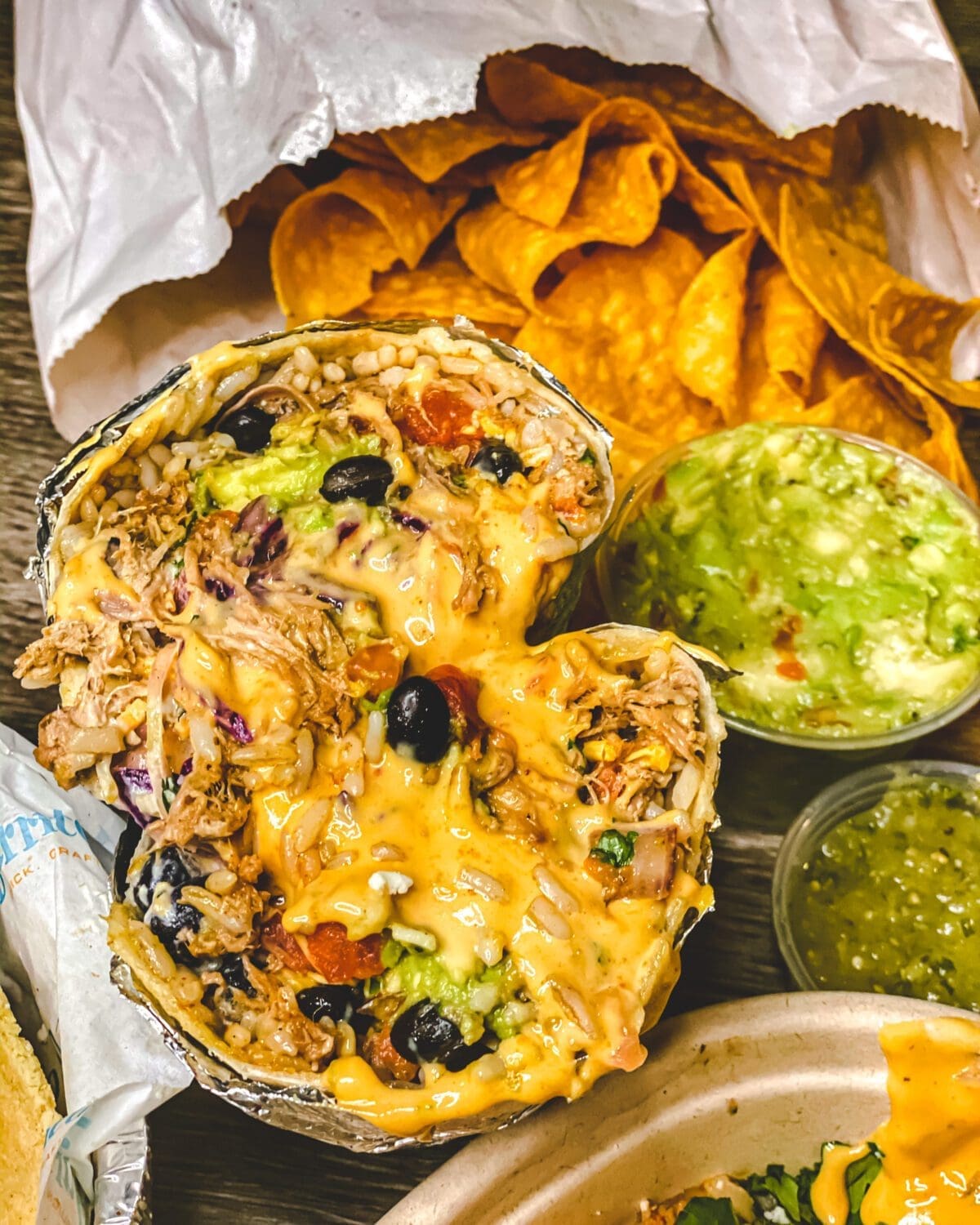 The fish tacos are fantastic but I've honestly never tried something I didn't like. This would be a perfect stop for a quick, casual bite to eat after spending the day in the salty air!
Heading to the beach?
Wrightsville Beach is just around the corner from Wilmington and is a fun little surfer town on the coast. There are quite a few great spots to grab a bite to eat there, and you can check out my article with my favorite ways to eat and play on the island.