The Topsail/ Surf City portion of the N.C. coast may be known for its picture-perfect beaches, but what some people may not realize is that it's also loaded with tasty bites. Whether you're looking for a seafood spread or melt-in-your-mouth donuts, I've curated all of my favorite places to eat when vacationing near Topsail.
Salty Sistas
Salty Sistas is a well-known food truck along the coast and they recently opened a small brick and mortar location in Snead's Ferry. They crank out some of the tastiest dishes that please seafood lovers and seafood haters alike. Lobster rolls, burgers, sandwiches, tacos, and always-changing specials. My favorite dish was the lobster grilled cheese served with clam chowder.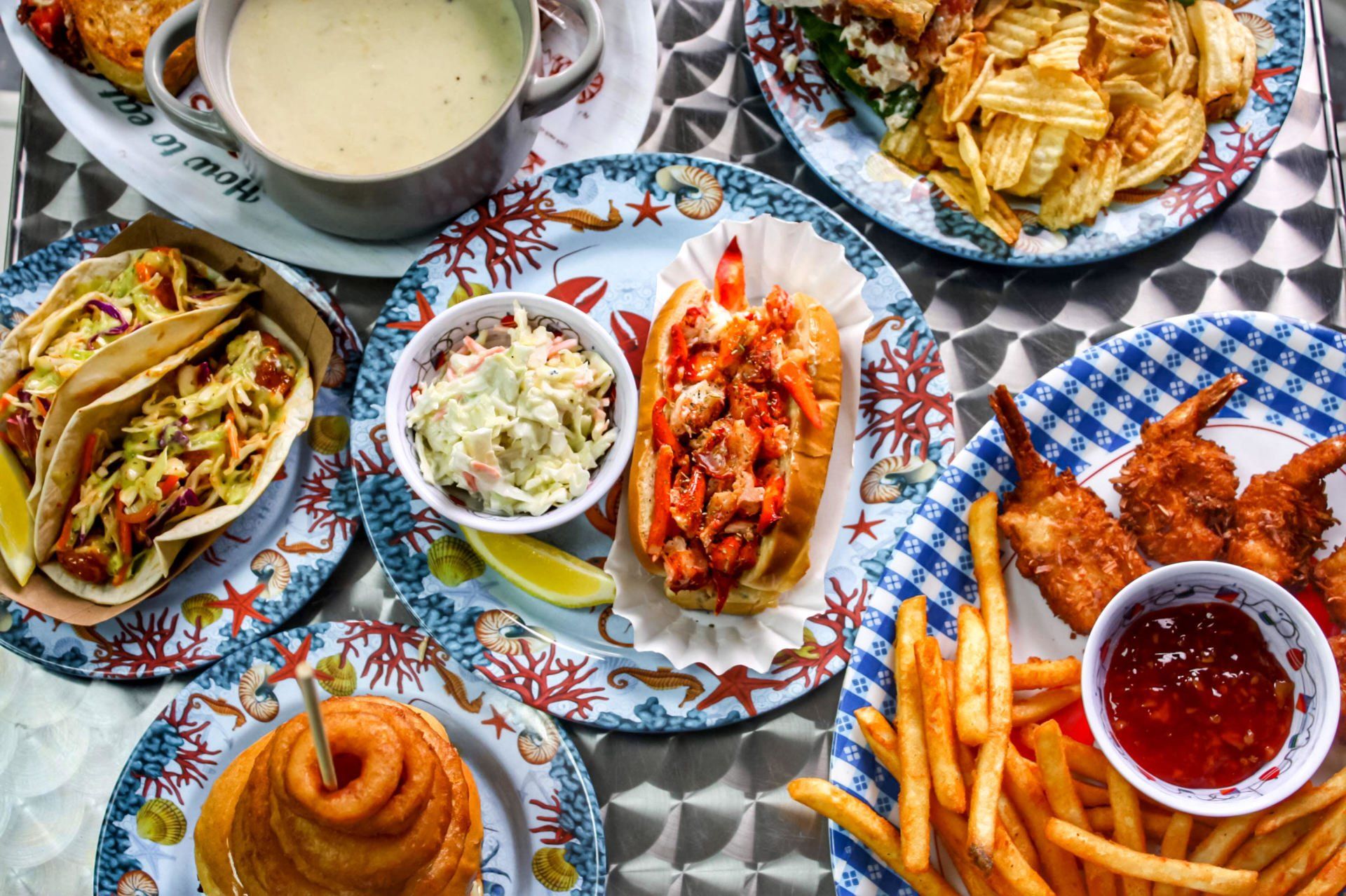 New York Corner Deli
Who knew that a little unassuming shop In Surf City that's decorated to look like New York would serve up some of the best sandwiches I've ever had? New York Corner Deli is a great option when you're wondering where to eat in Surf City. From the bread to the meat, these babies are just incredible. I was able to try a lot of their sandwiches and I loved every single one. My two favorites that I highly recommend are the Richie Goldsand and the Rocky Balboa.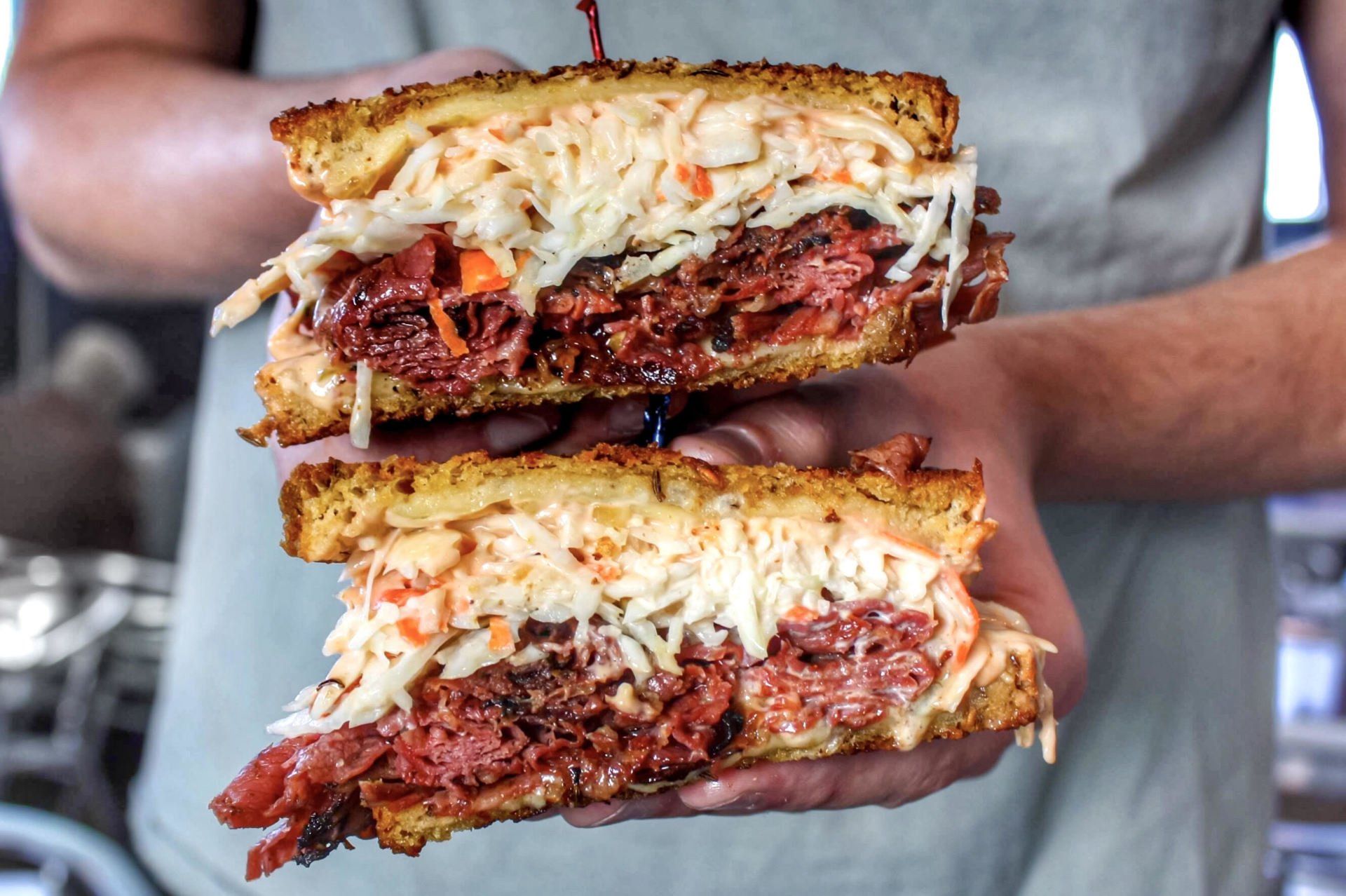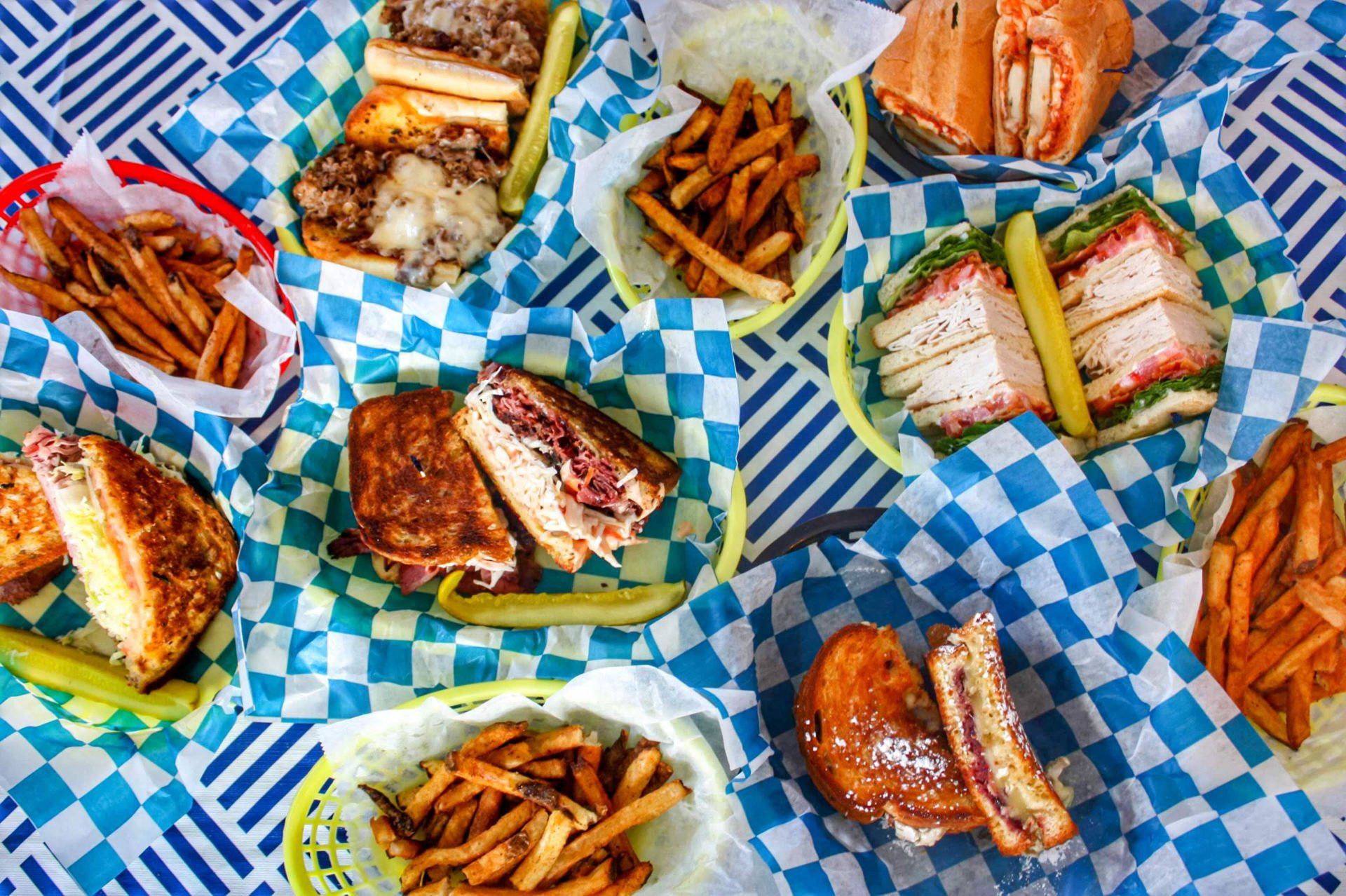 Shaka Taco
One of the most famous eateries in Surf City is Shaka Taco, a taco stand one block from the ocean with a true beach vibe. When I think of food at the beach, I immediately think of fish tacos. These guys know what they're doing. They have tacos for everyone- seafood fans, steak lovers, and even vegetarians. Their seafood is locally caught and the flavors are tremendous. Sit outside on their cute patio, or get your tacos to go and walk over to the shore.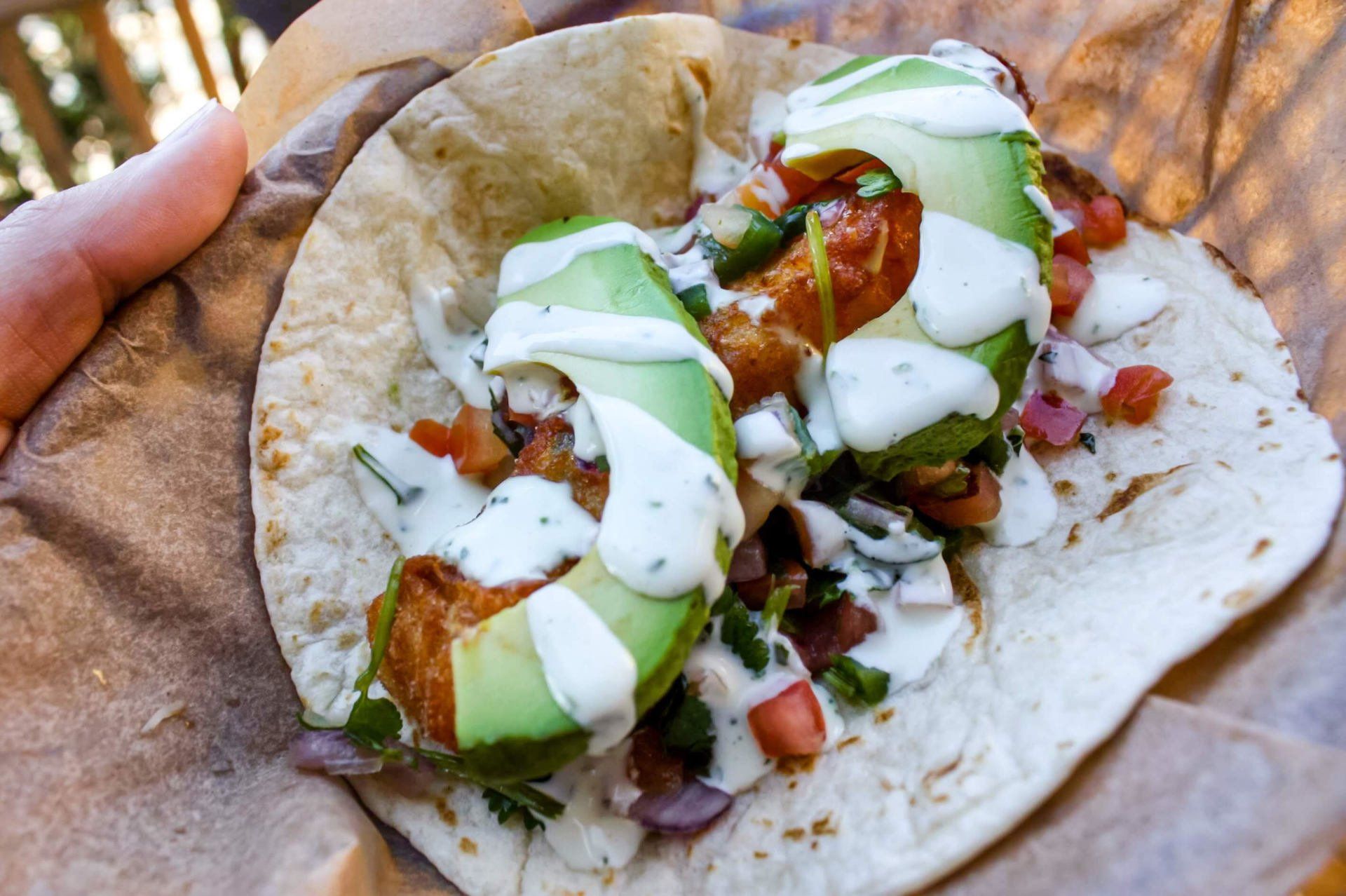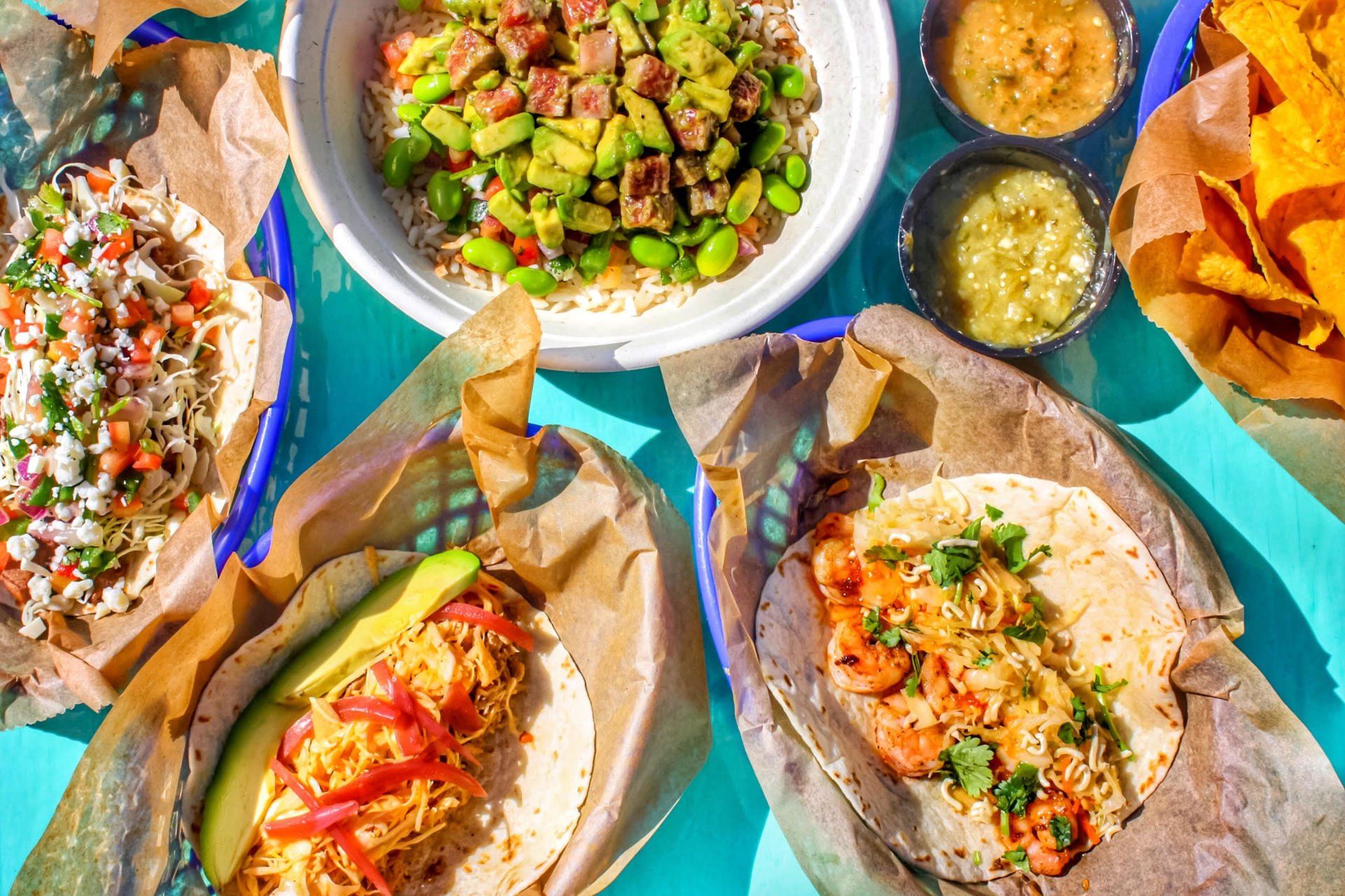 Fractured Prune
Whether you're on the hunt for a sweet breakfast or a tasty mid-day snack, Fractured Prune should be on your list. This donut shop specializes in hand-dipped donuts with unique, customizable flavors. They are perfection. The outside remains slightly crispy while the insight is fluffy and literally melts in your mouth while you eat it. These are a must. Make sure you get a dozen so that you can try a lot of flavors- you'll be happy you did! A little insider tip, if you walk around to the back side of their building, there's a cute porch with seating overlooking the marsh.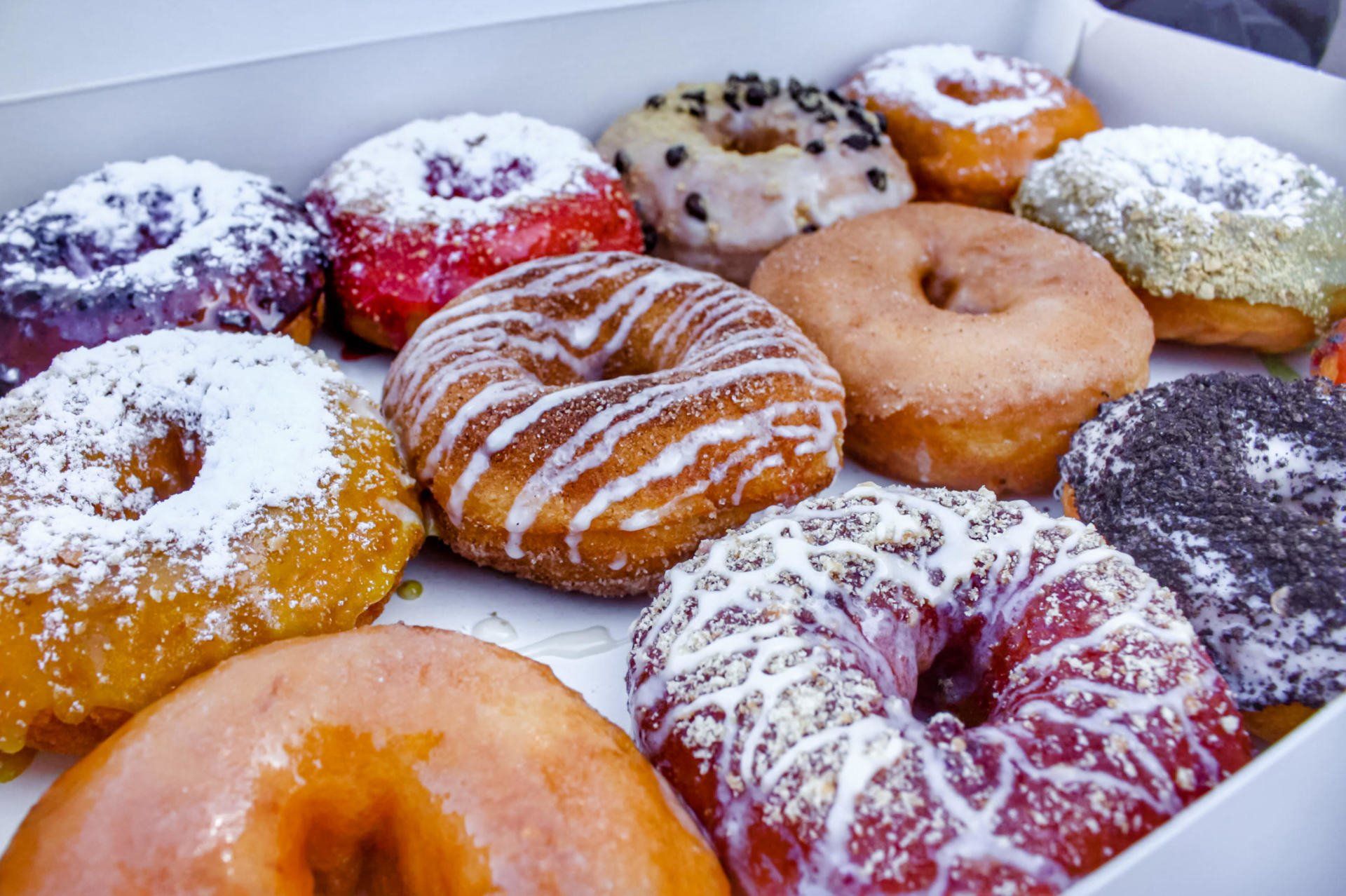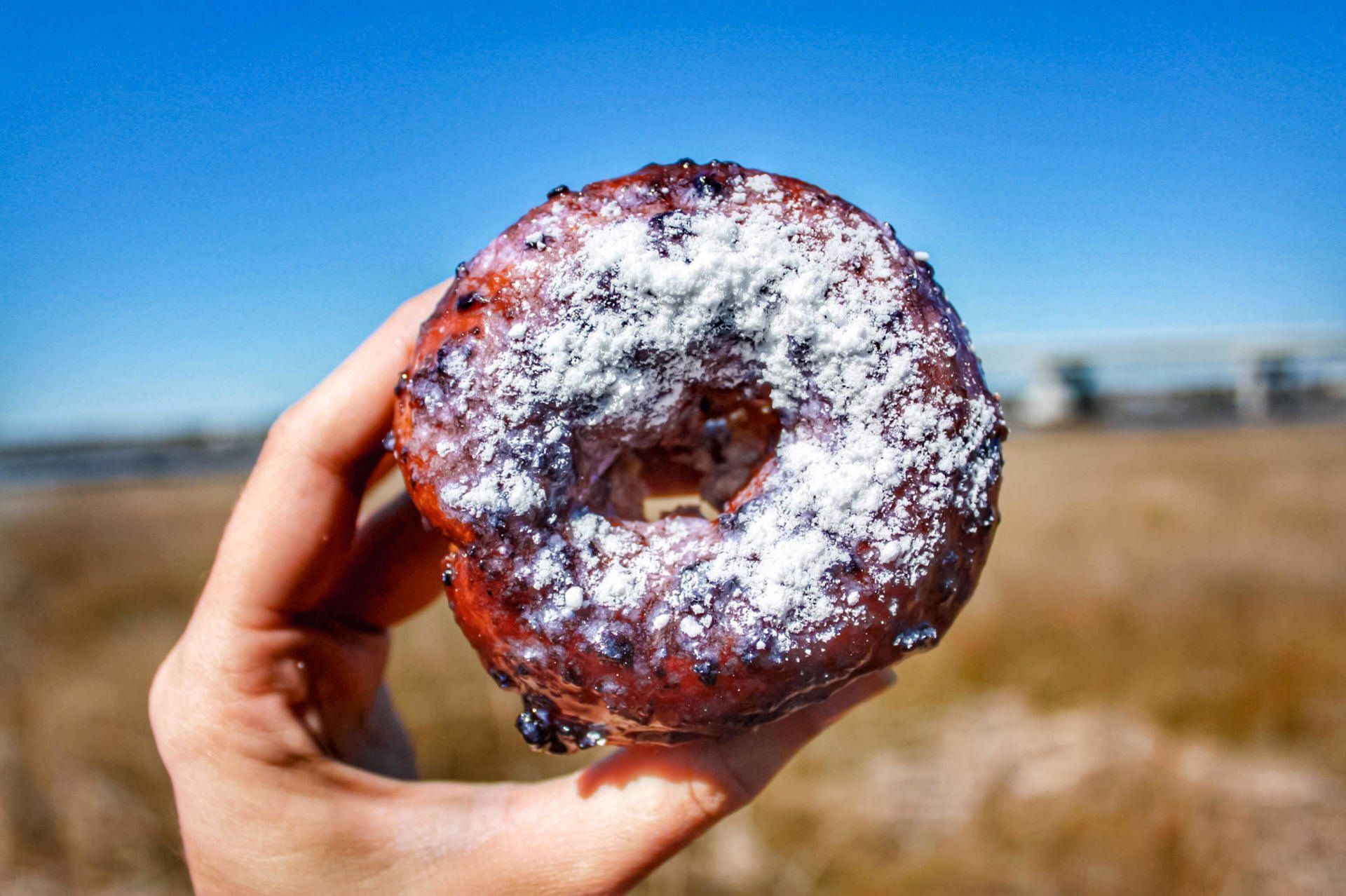 Riverview Cafe
I'd argue that Riverview Cafe is one of the most iconic restaurants in eastern North Carolina. Nestled on the New River, this restaurant has been offering beautiful views and southern seafood since 1946. In addition to the endless hushpuppies, my favorite item is the broiled scallops. They are some of the best I've ever had. If you're a fried seafood fan, it's tremendous here. Make sure to order a slice of pie for dessert.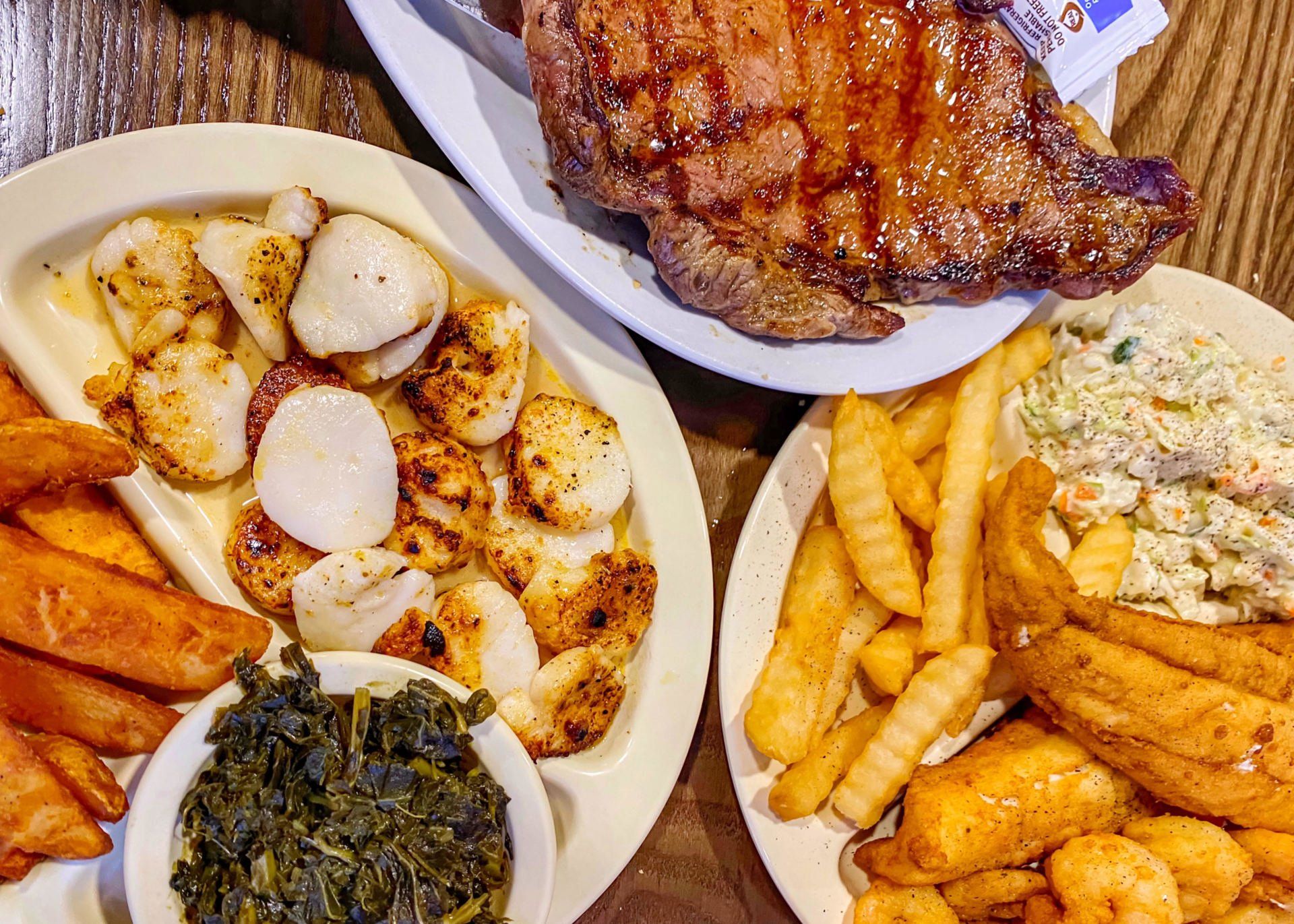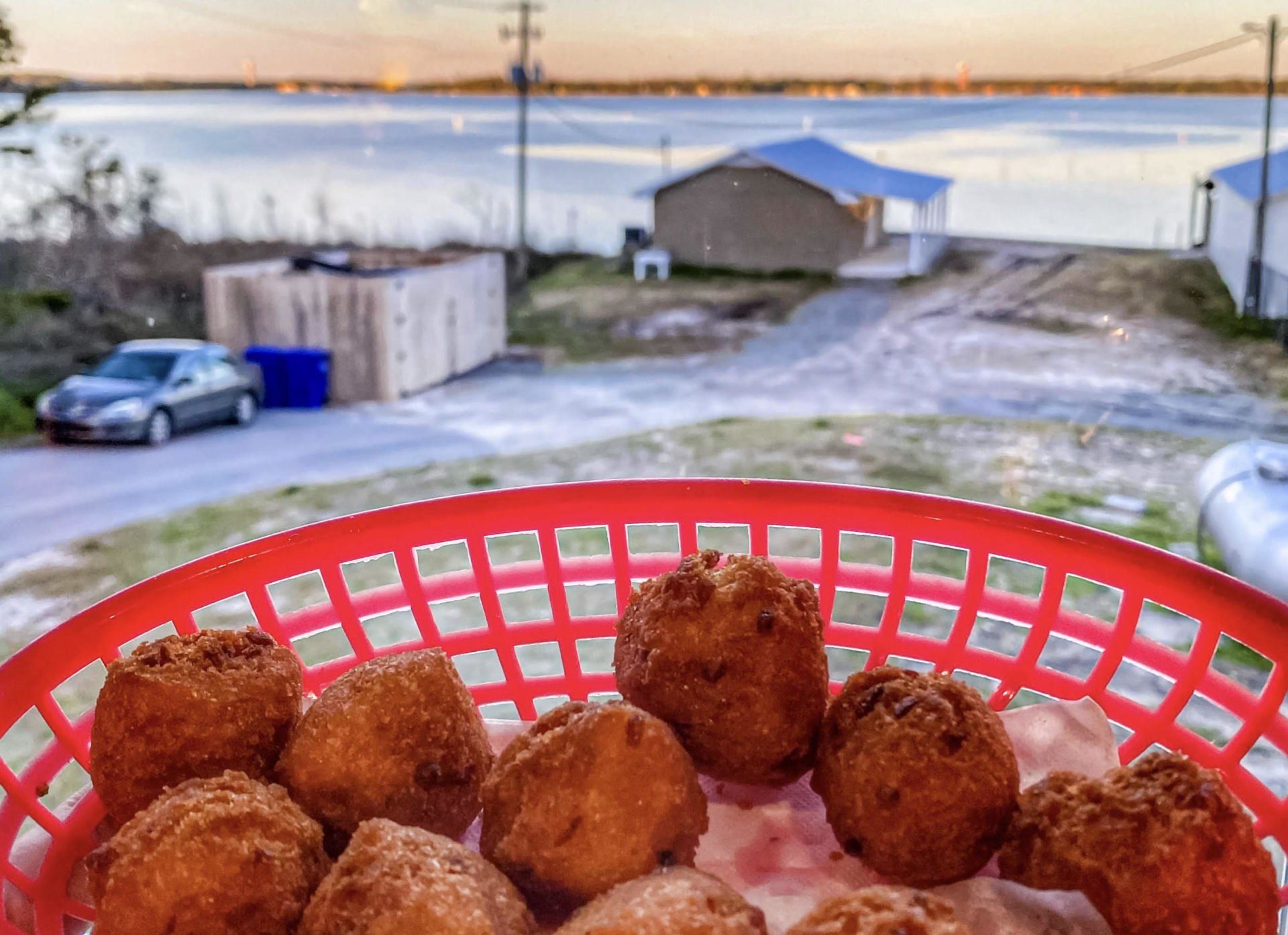 Looking for more great places to eat along the North Carolina Coast? Check out our post all about the best places to eat in the Outer Banks!