Southern Pines and Pinehurst are neighboring towns in North Carolina that boast southern charm, golf, equestrian activity, and local restaurants.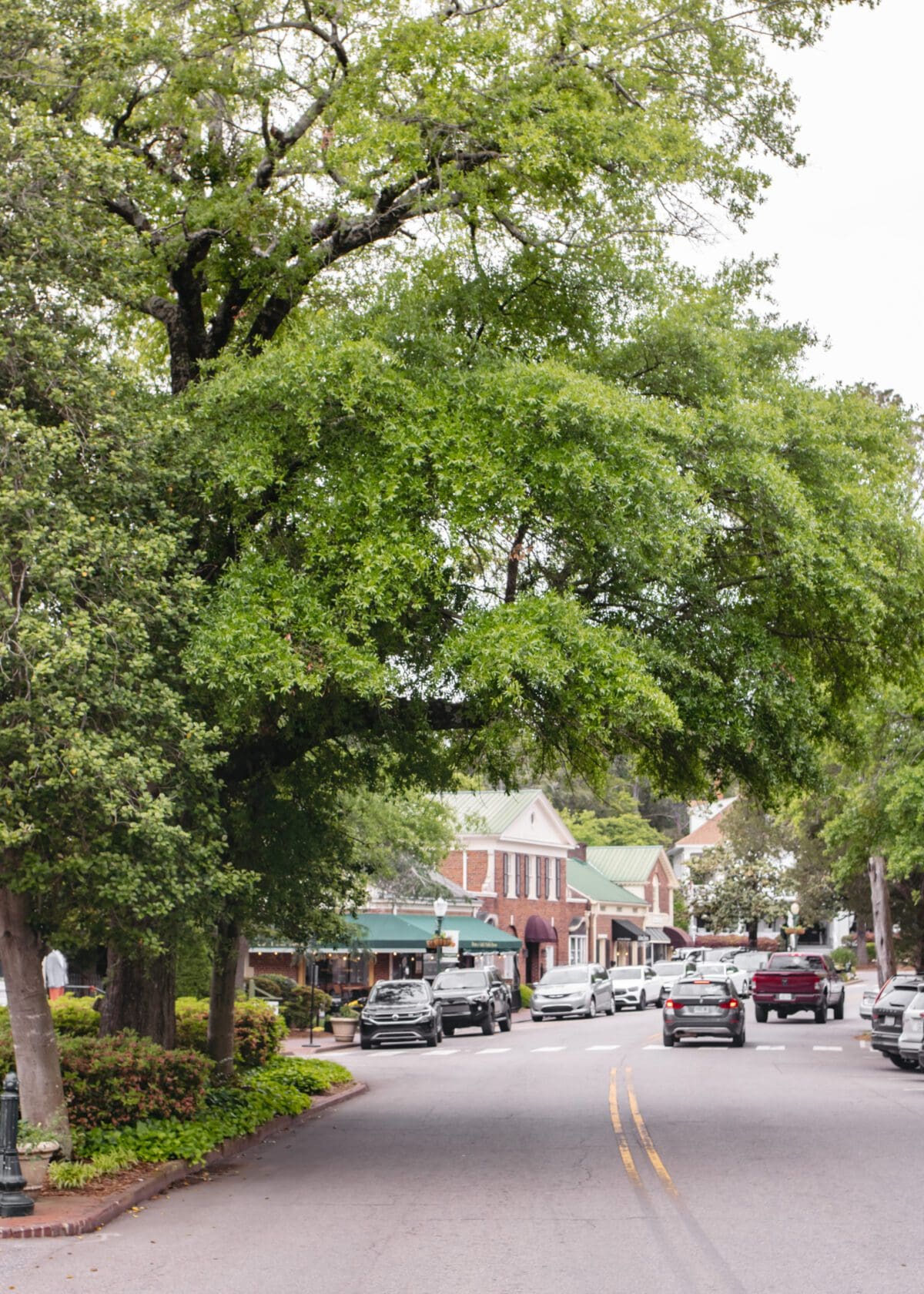 We were invited by the CVB of the Pinehurst, Southern Pines, and Aberdeen area to visit, eat, and play through their towns. It was our family's first time in Moore County and it's safe to say we fell in love with the family-friendly neighborhoods, charming downtowns, huge trees, and delicious eats.
Where to eat in Southern Pines and Pinehurst NC
During our visit, we ate at a few notable restaurants in Southern Pines and Pinehurst that are worthy of a spotlight here! From quaint mom and pops to bustling breweries, The Home of American Golf is certainly worth a visit for foodies in addition to golfers!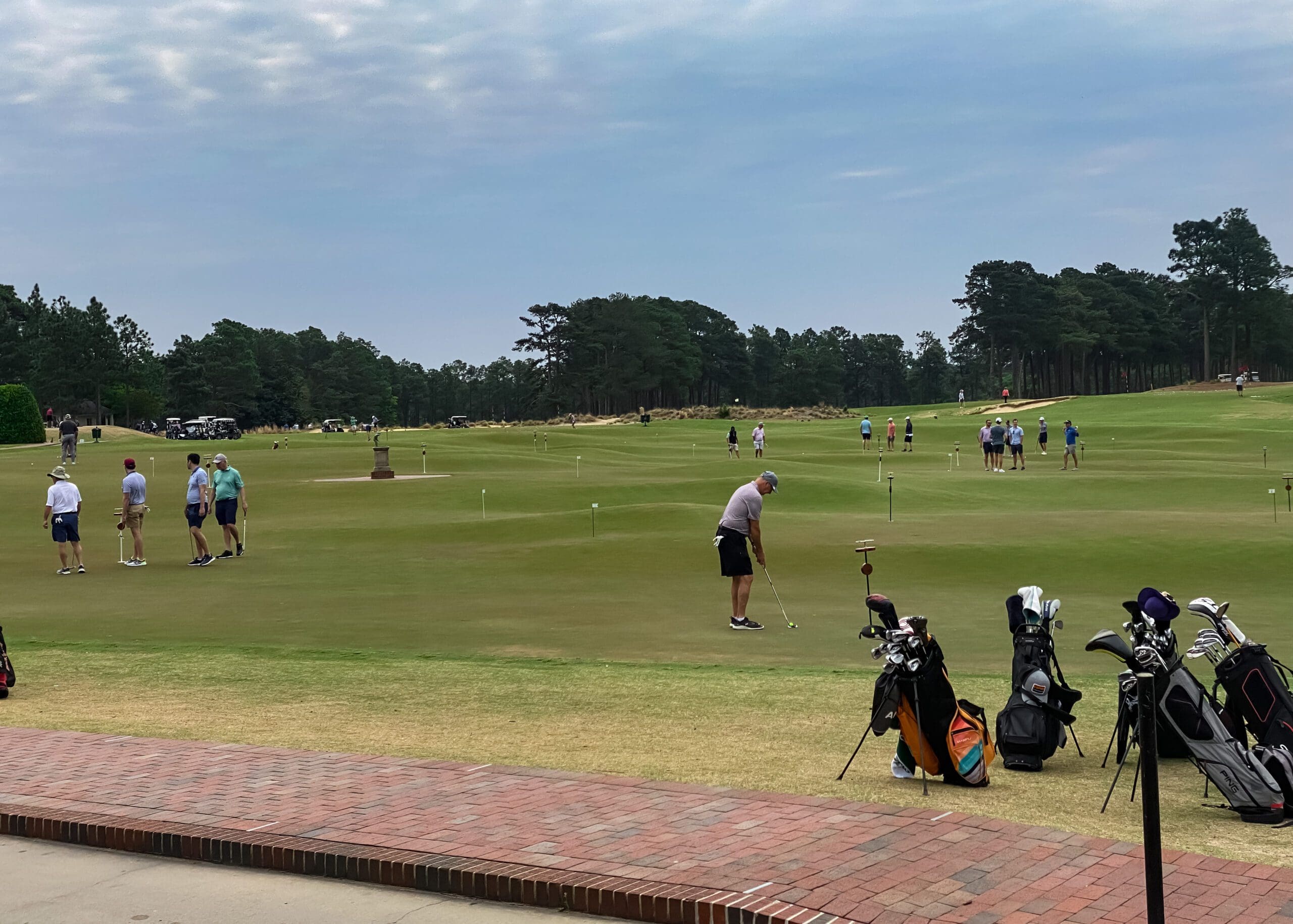 As always, this blog will include the restaurants we have personally visited and tasted. We have a long list of restaurants we will want to visit on our next trip! If we missed your favorites, be sure to let us know so we can add them to our list!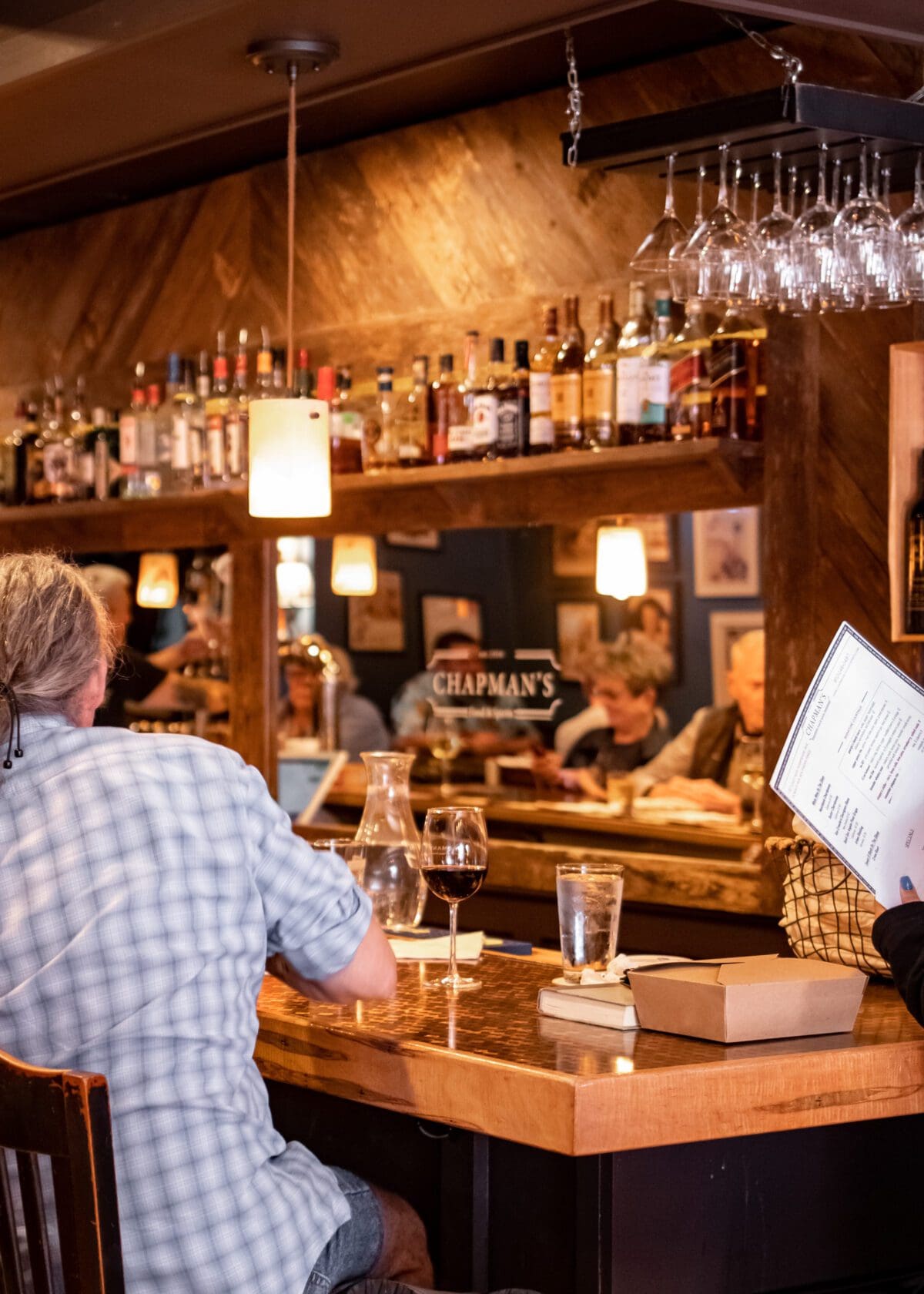 Where to eat in Southern Pines
Southern Pines is one of my favorite towns I've visited in North Carolina so far! I could have spent all day wandering the quaint alleyways of downtown and dining at every eatery in sight.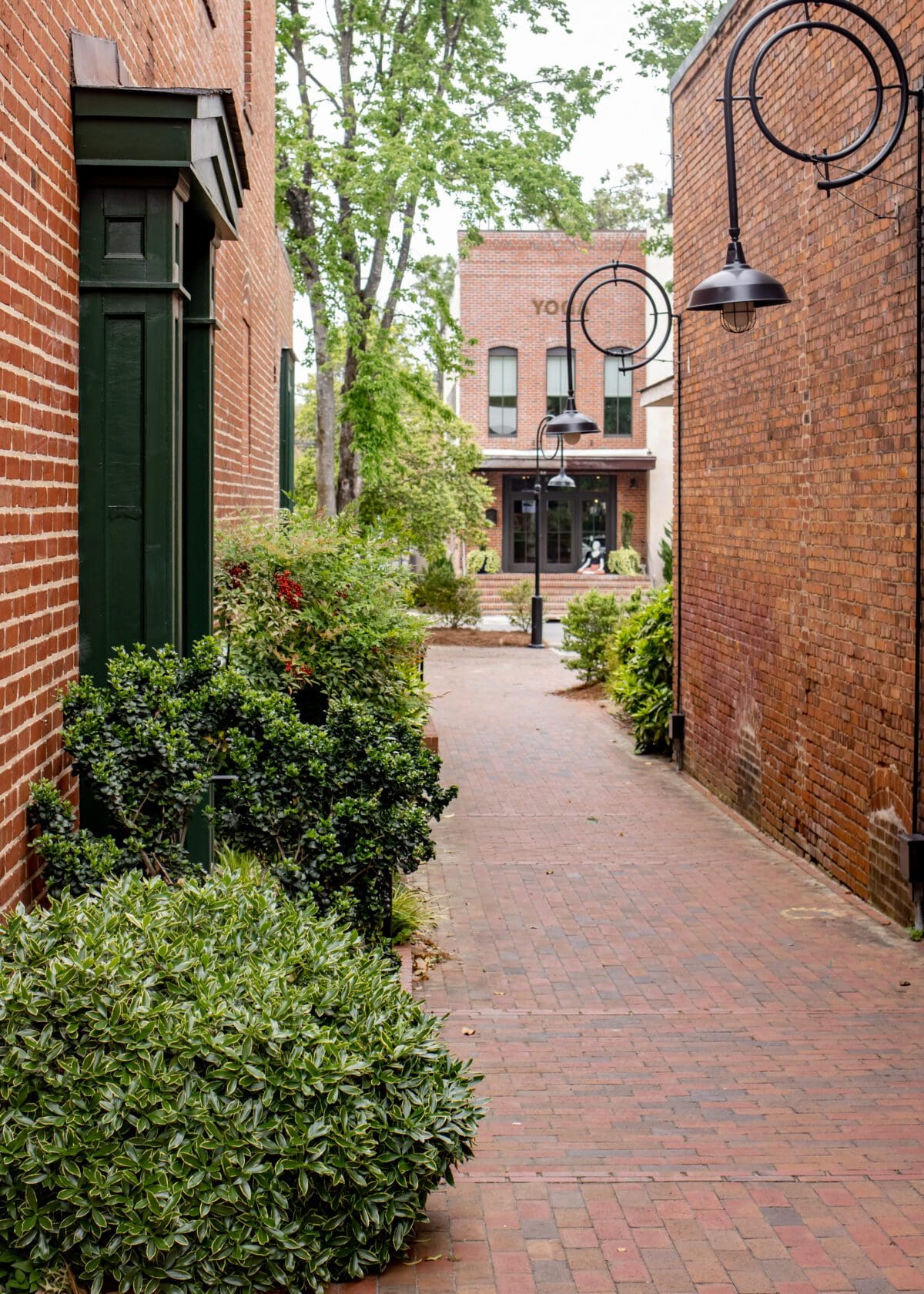 Chapman's Food and Spirits
Chapman's came highly recommended to me by my followers and I now understand why! It's a tavern with sidewalk seating in the bustling downtown area.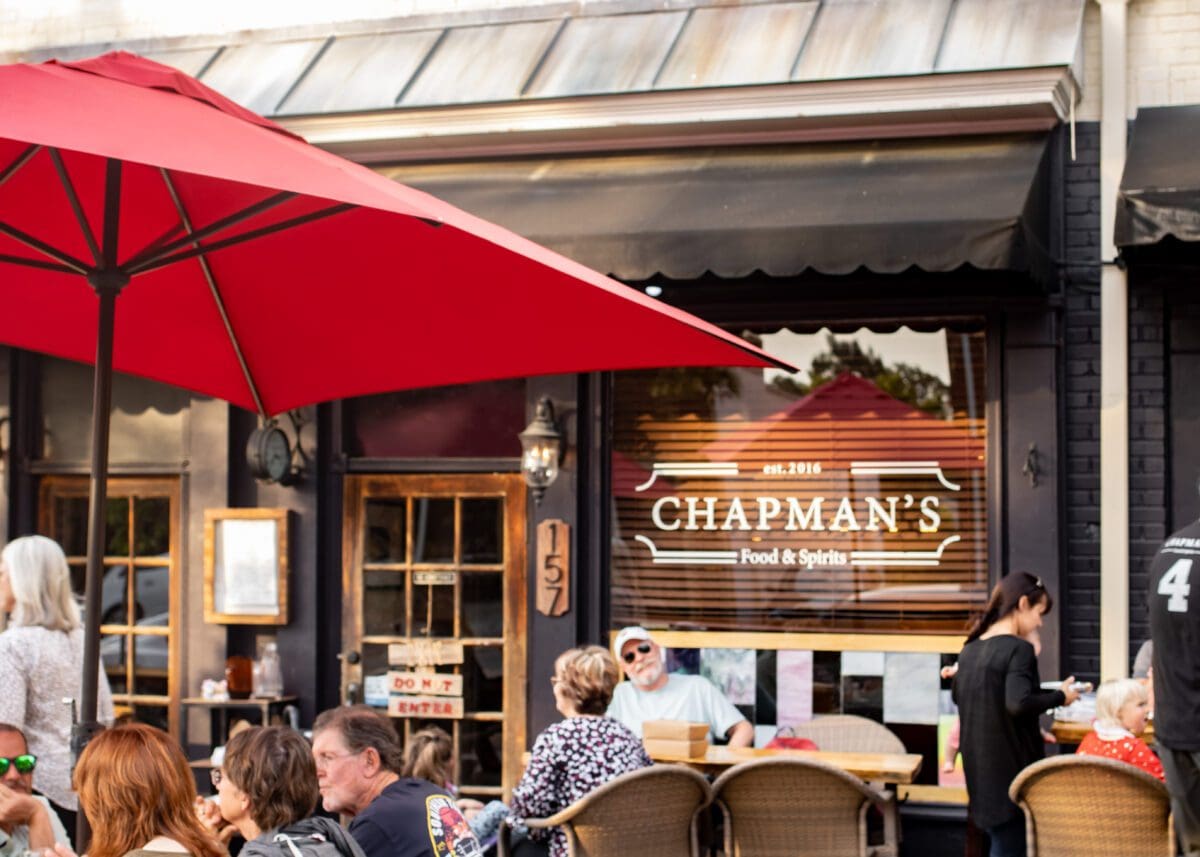 The dish most recommended to me was the Cajun crawfish fries appetizer and I absolutely loved it! It was unlike anything I've tried before and I was hooked after the first bite. We also really loved the burger and shrimp pasta.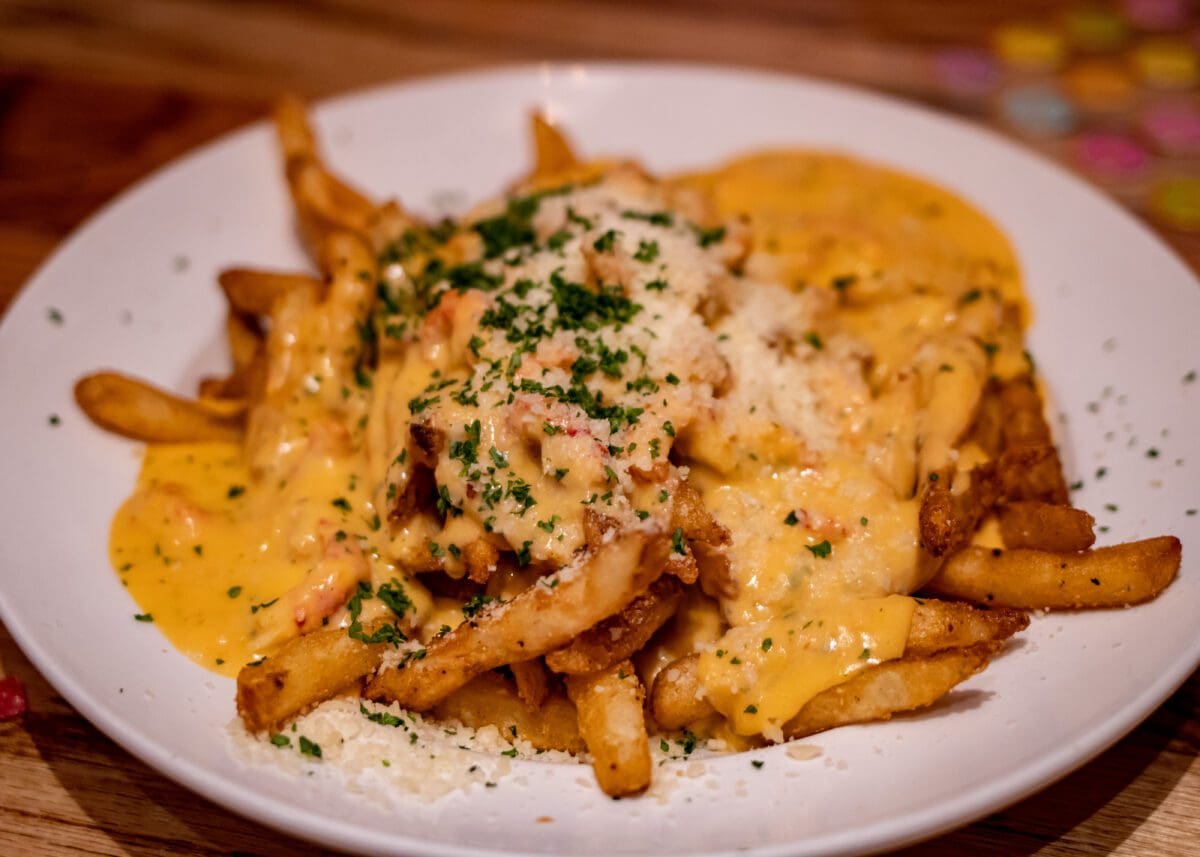 Red's Corner
Red's Corner is a new permanent food truck lot and 12-tap beer garden near downtown Southern Pines.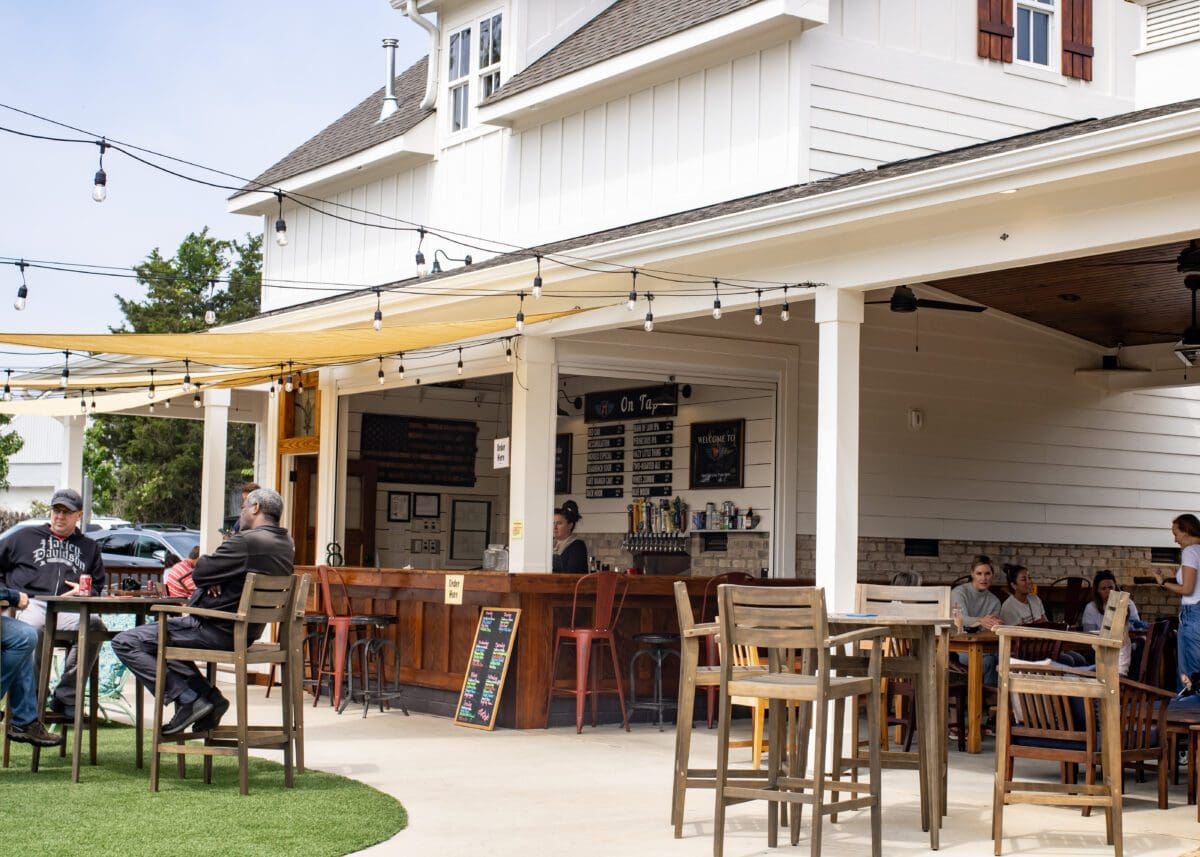 It is such a neat concept with lights strung up, a playground for the kids, green turf, a bar, and a lineup of food trucks–some that are permanent and some that rotate.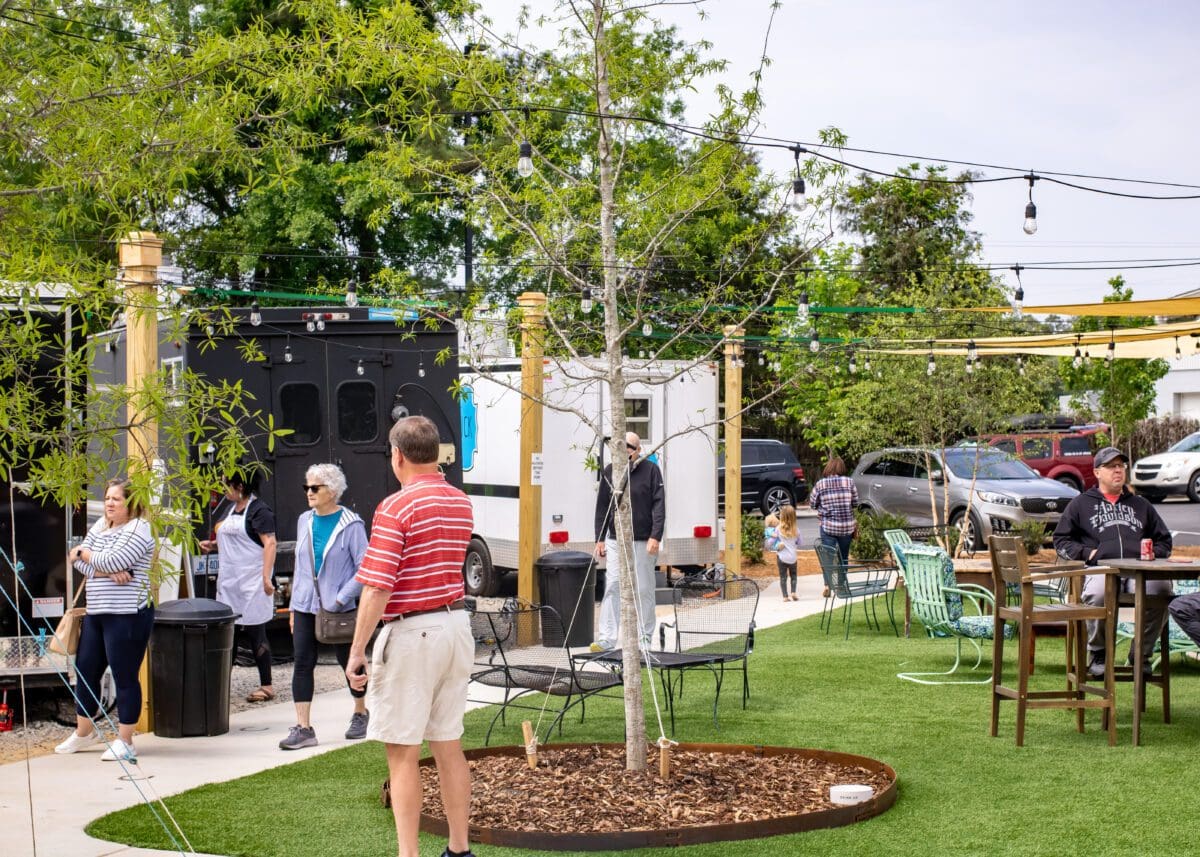 Here's a list of our favorite trucks that we tasted at Red's Corner the day we visited!
Cookies-N-Moore
Fabulous, warm chocolate chip cookies. What more can I say?! Cookies-N-Moore was a great treat to end our lunch.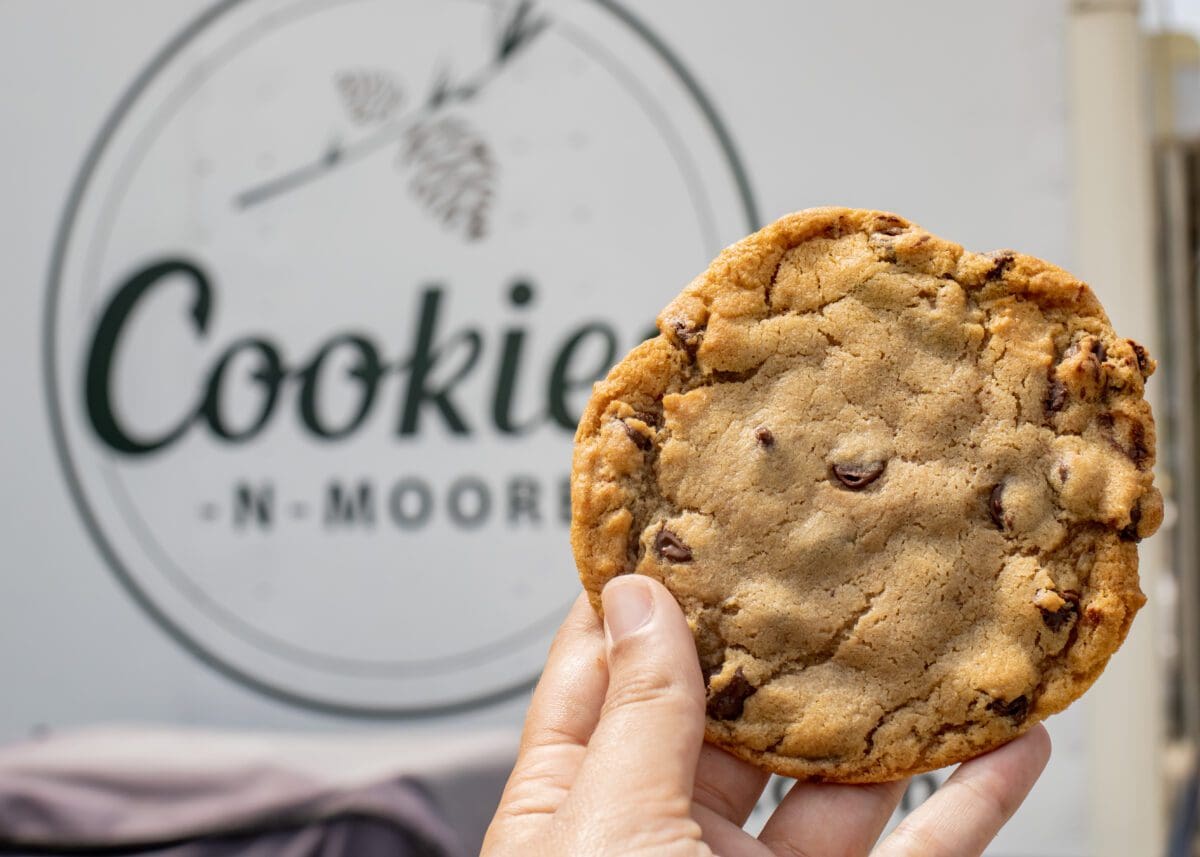 Mas-A-Wrap
Mas-A-Wrap serves delicious Filipino and Asian food. I loved the pork lumpia and BBQ sampler!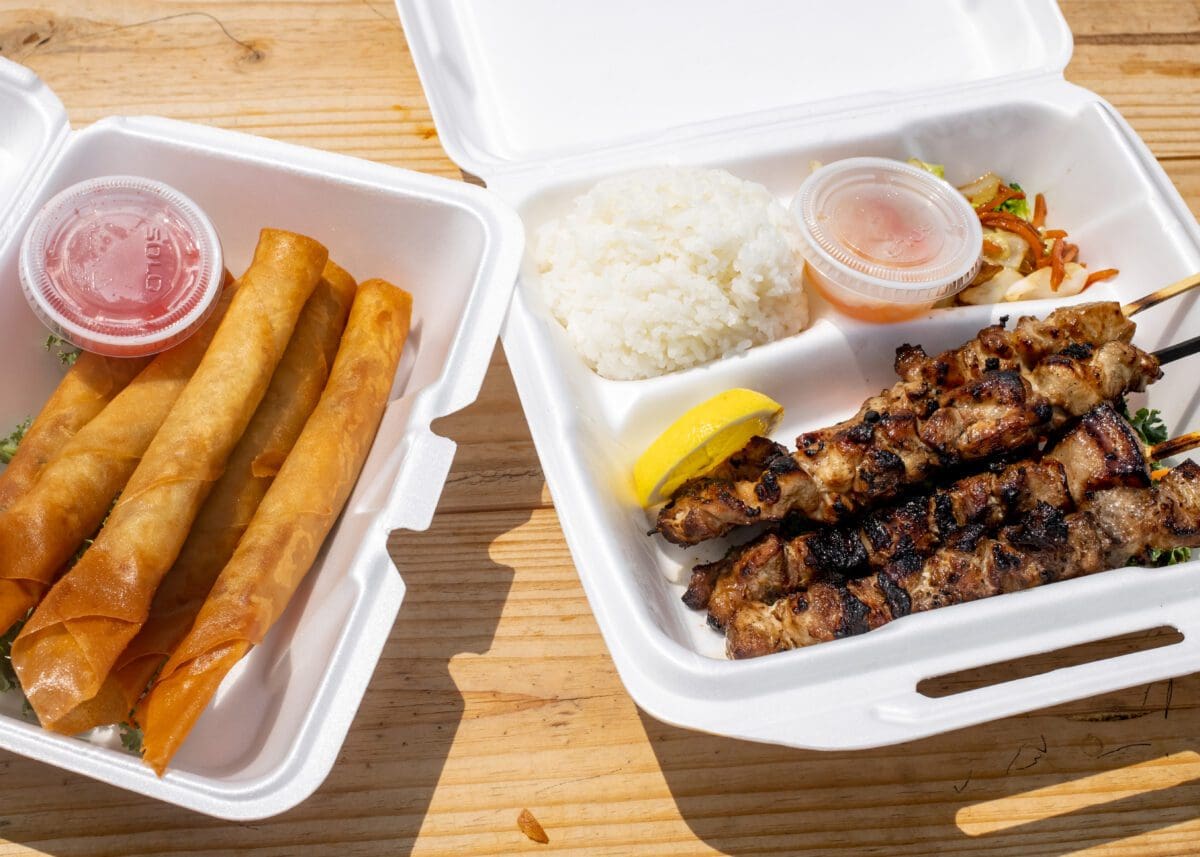 Trompos Taco Truck
Trompos had really great street tacos and I wish I could have tried the entire menu!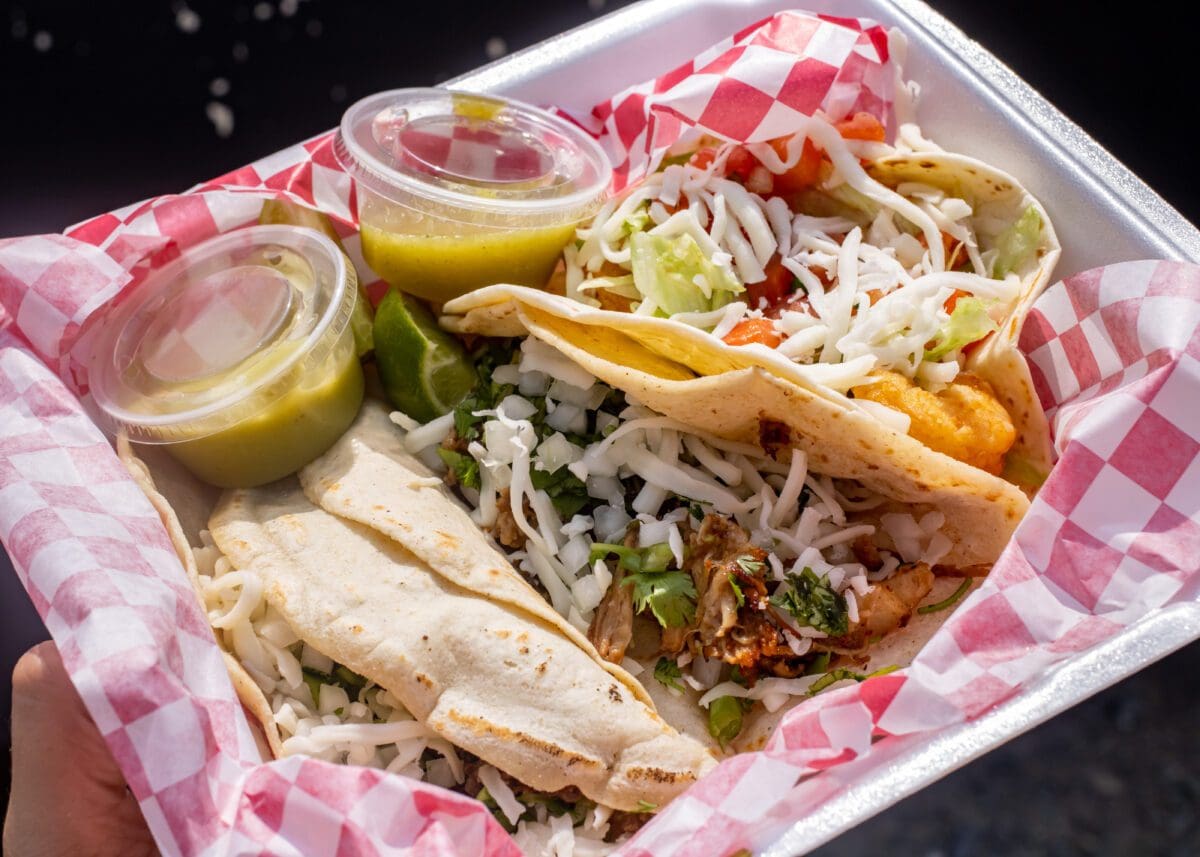 Betsy's Crepes
Betsy's Crepes is one of the most famous eateries in Southern Pines because of its tasty crepe-filled menu and eclectic style.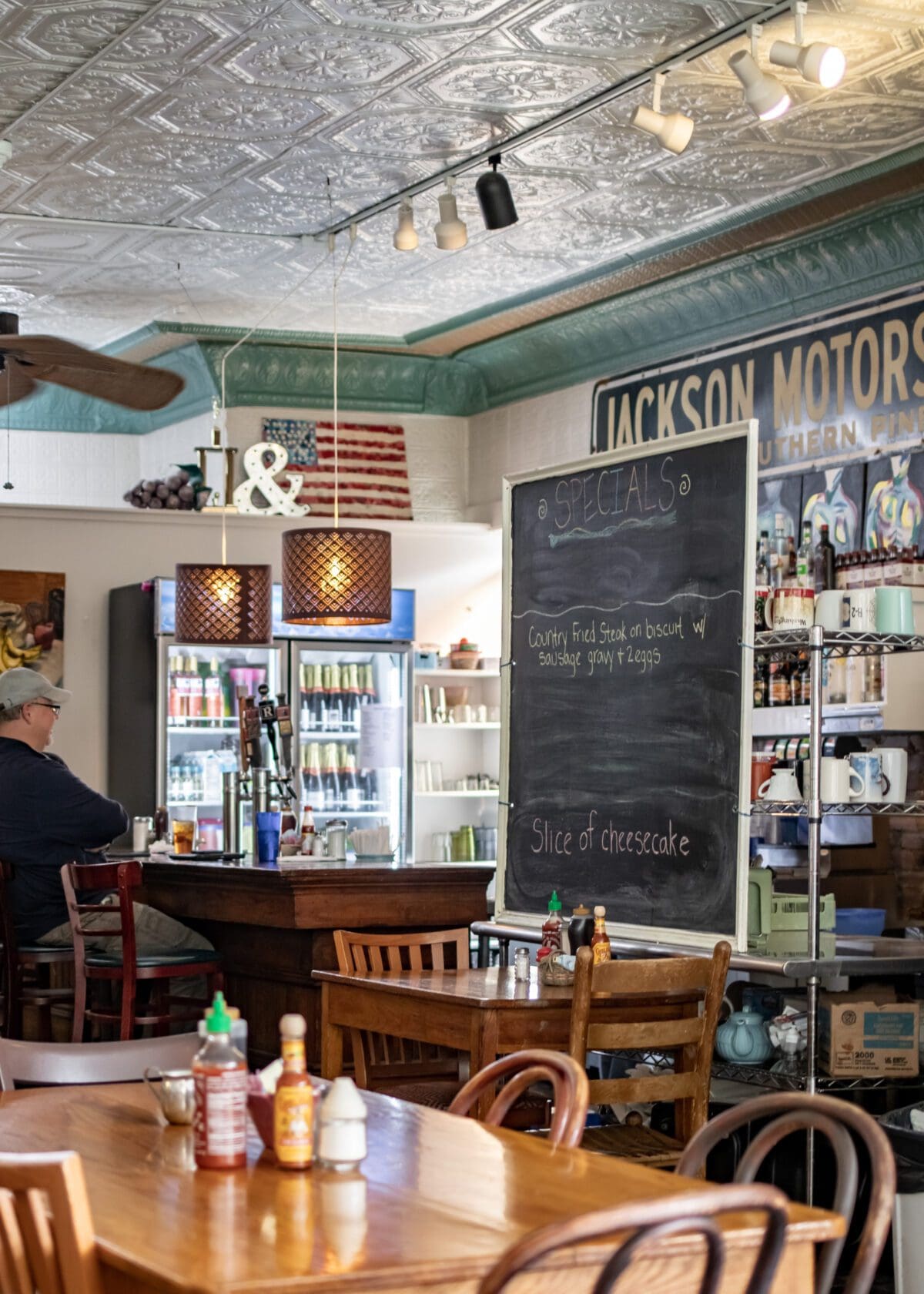 I love that they offer both sweet and savory crepe options!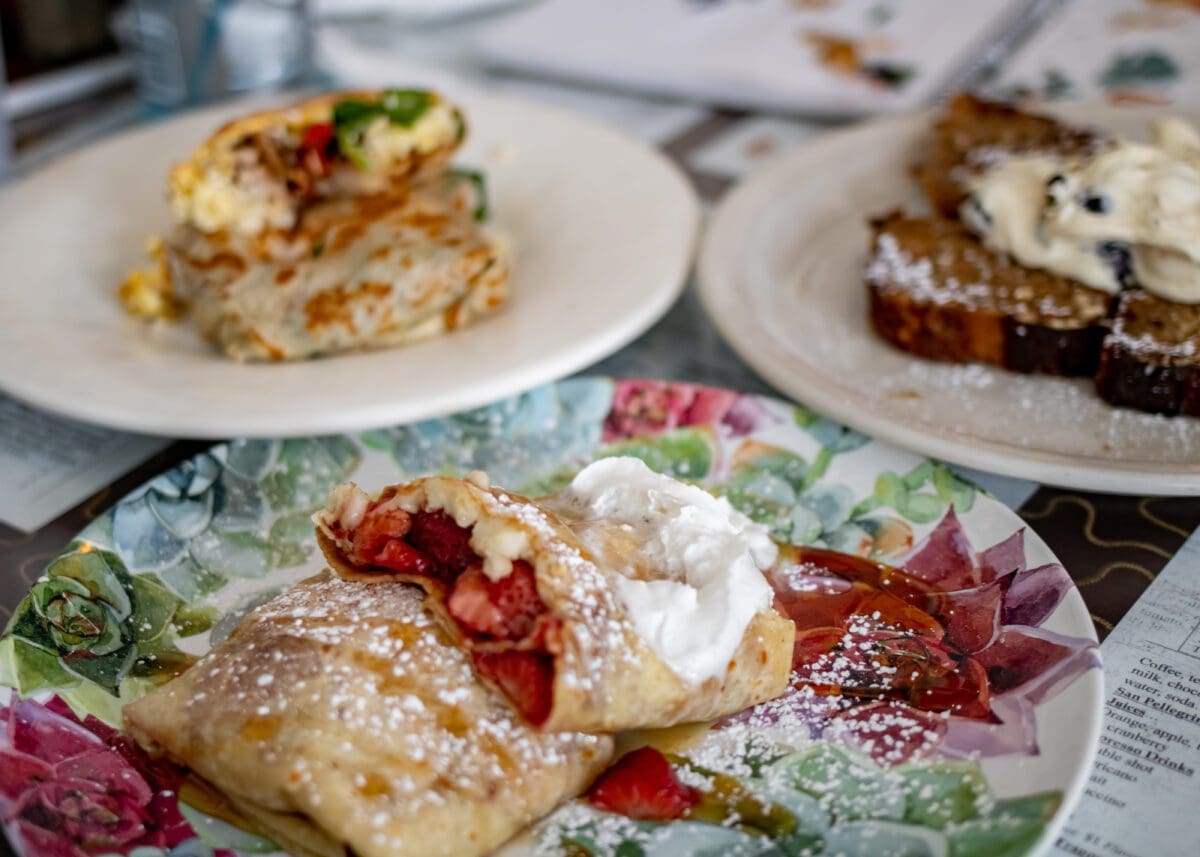 Full Moon Oyster Bar
Full Moon Oyster Bar is a delicious seafood restaurant with a few locations in the state. It's one of my favorite places to get crab legs inland because they're consistently great quality.
The Ice Cream Parlor
Every downtown needs a cute, endearing ice cream shop and The Ice Cream Parlor provides that for Southern Pines. It's a lovey little corner shop selling ice cream and American classics like burgers and sandwiches.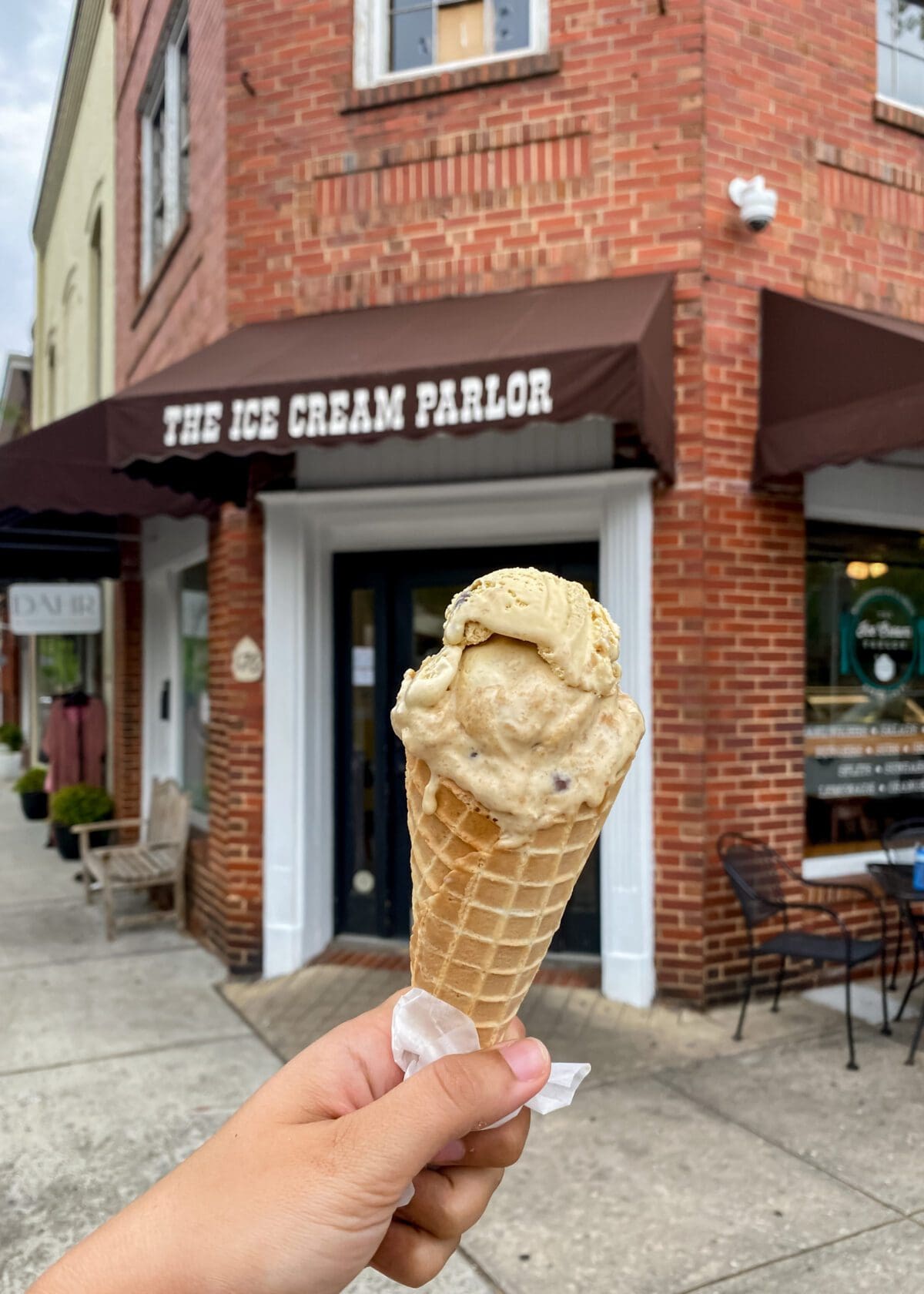 Where to eat in Pinehurst
Pinehurst is the cutest little golf town where locals and visitors drive their golf carts to restaurants which I found simply delightful!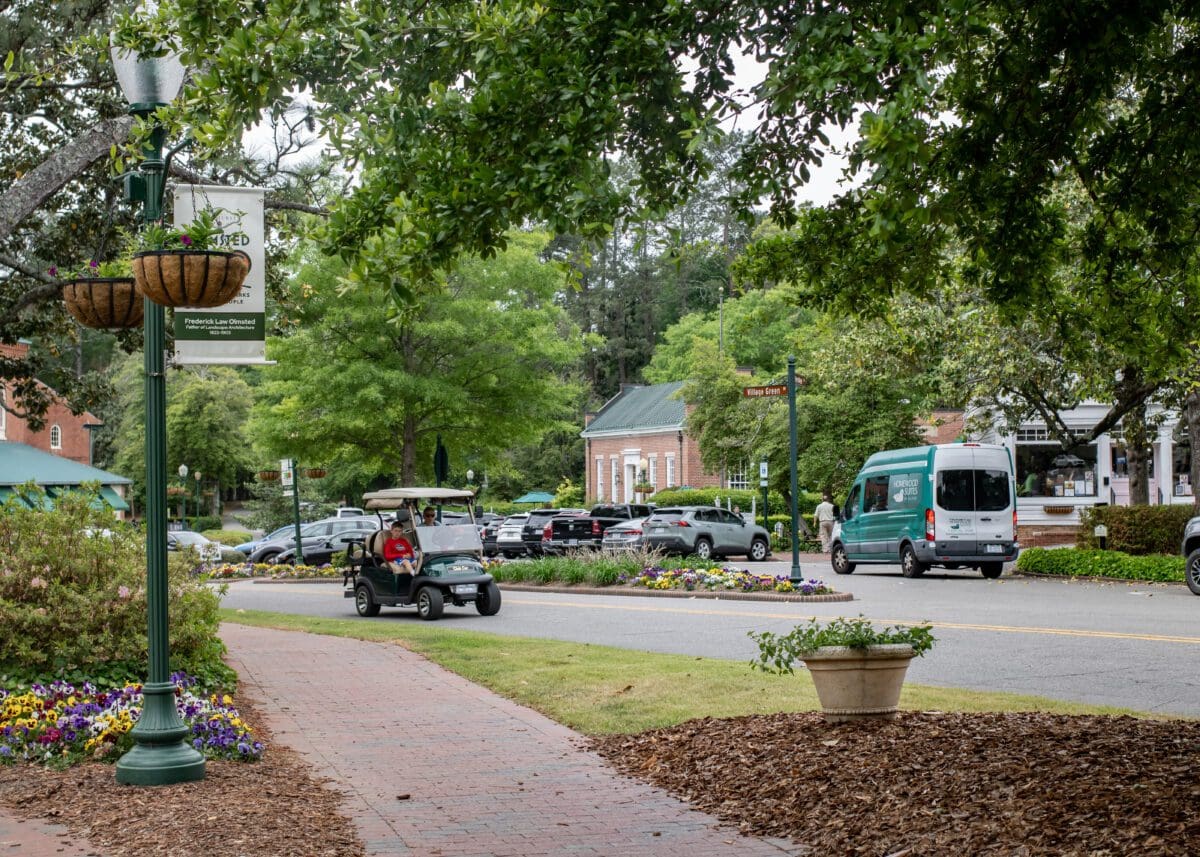 Pinehurst Village is an enchanting New-England style downtown that looks like it could be the inspiration for a few Hallmark films!
The Roast Office
The Roast Office is in the charming village and is an old post office that's been repurposed into a coffee shop and bookstore. Again, Hallmark vibes all around!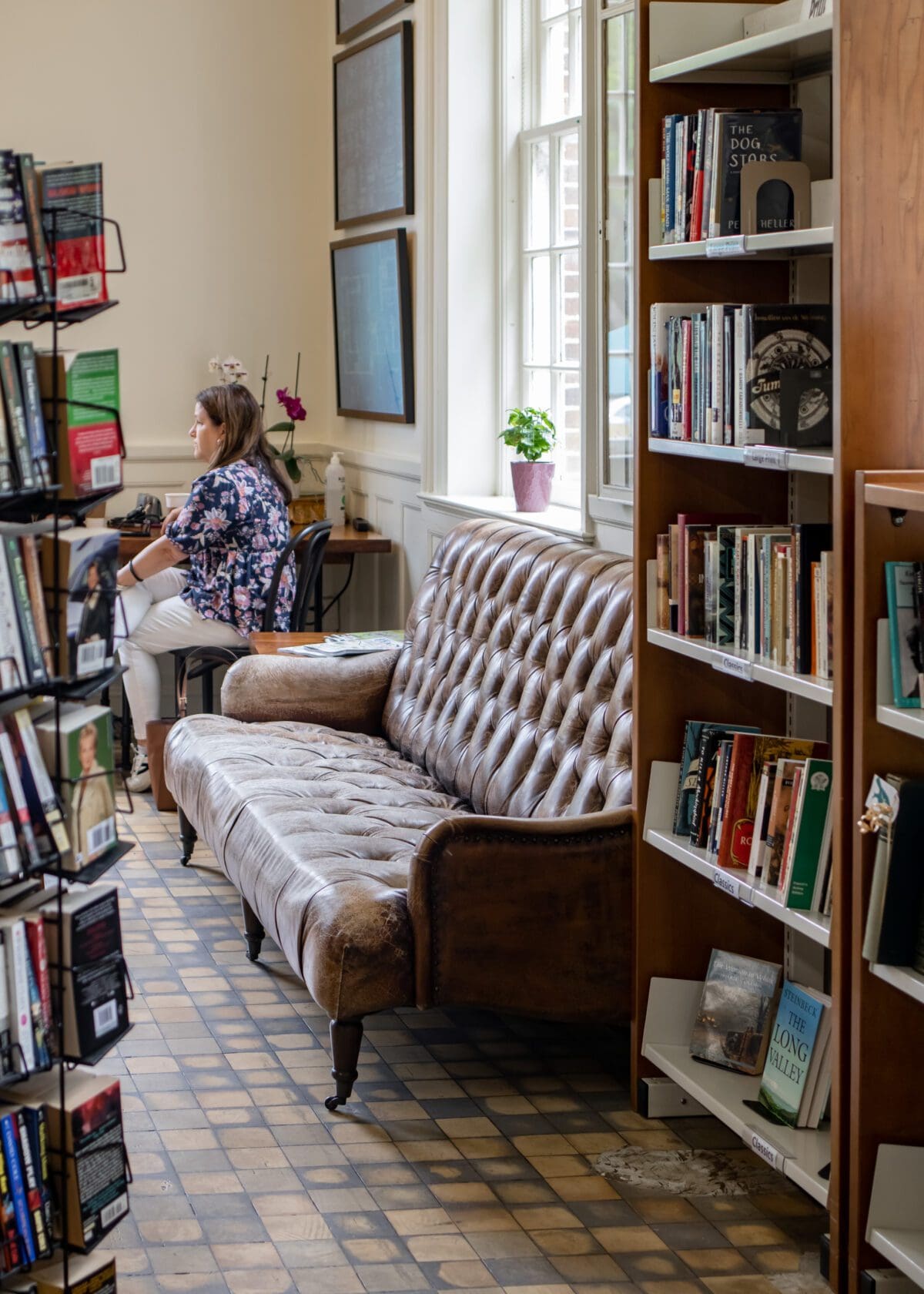 I loved perusing the isles of books and exploring the hints of the building's past as a post office.
More importantly, the food and drinks are great! We ordered a bacon egg & cheese bagel and a smoothie and it was the perfect snack to munch on while checking out the stores lining the brick sidewalks.
Pinehurst Brewing Company
Just around the corner from the Village, Pinehurst Brewing Co. is one of the most loved breweries in Moore County. In addition to their craft beer, they're known for their food which really excited us as non-drinkers.
While waiting to be seated, guests can order from the beer garden outside and they even have complimentary popcorn which our kids were thrilled about and made for a pleasant wait!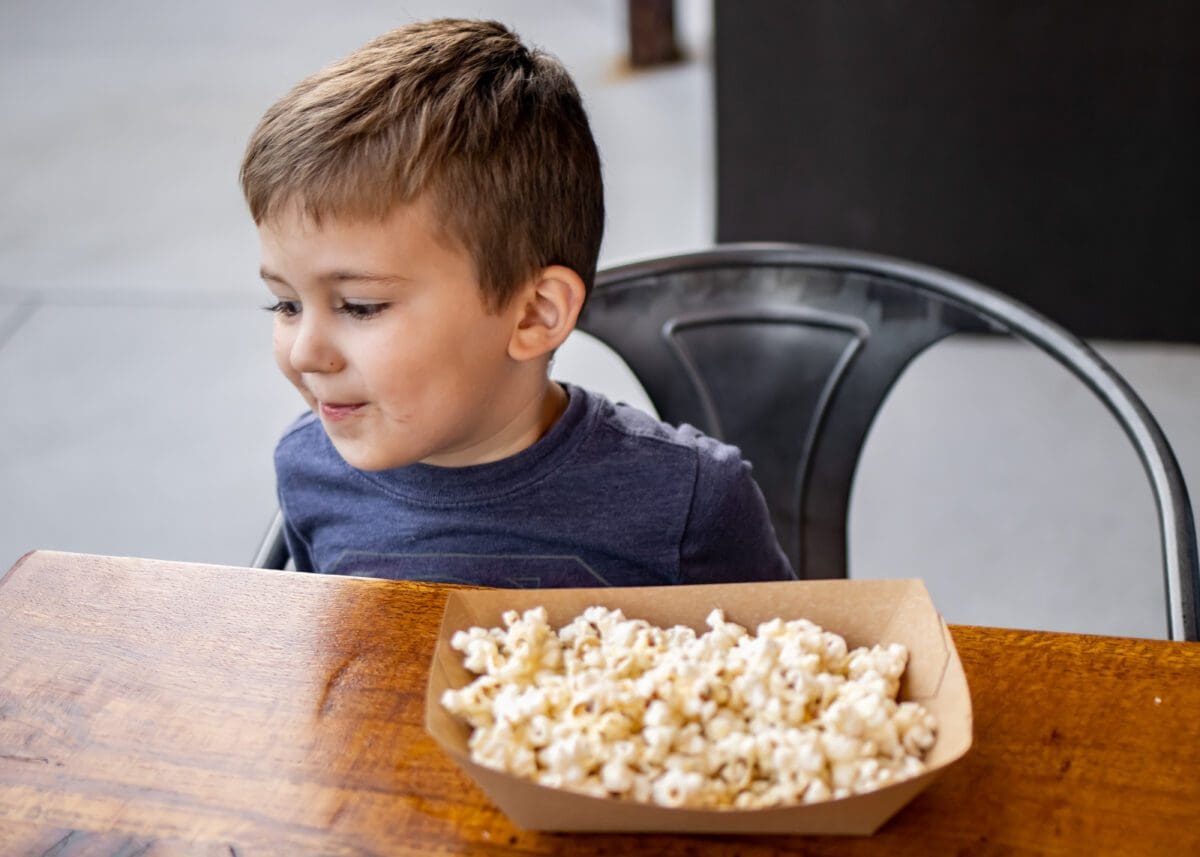 As for the food, it was outstanding, especially the soft pretzel sticks with hot beer cheese. It blew us away! We also enjoyed the pulled pork plate and grilled chicken sandwich.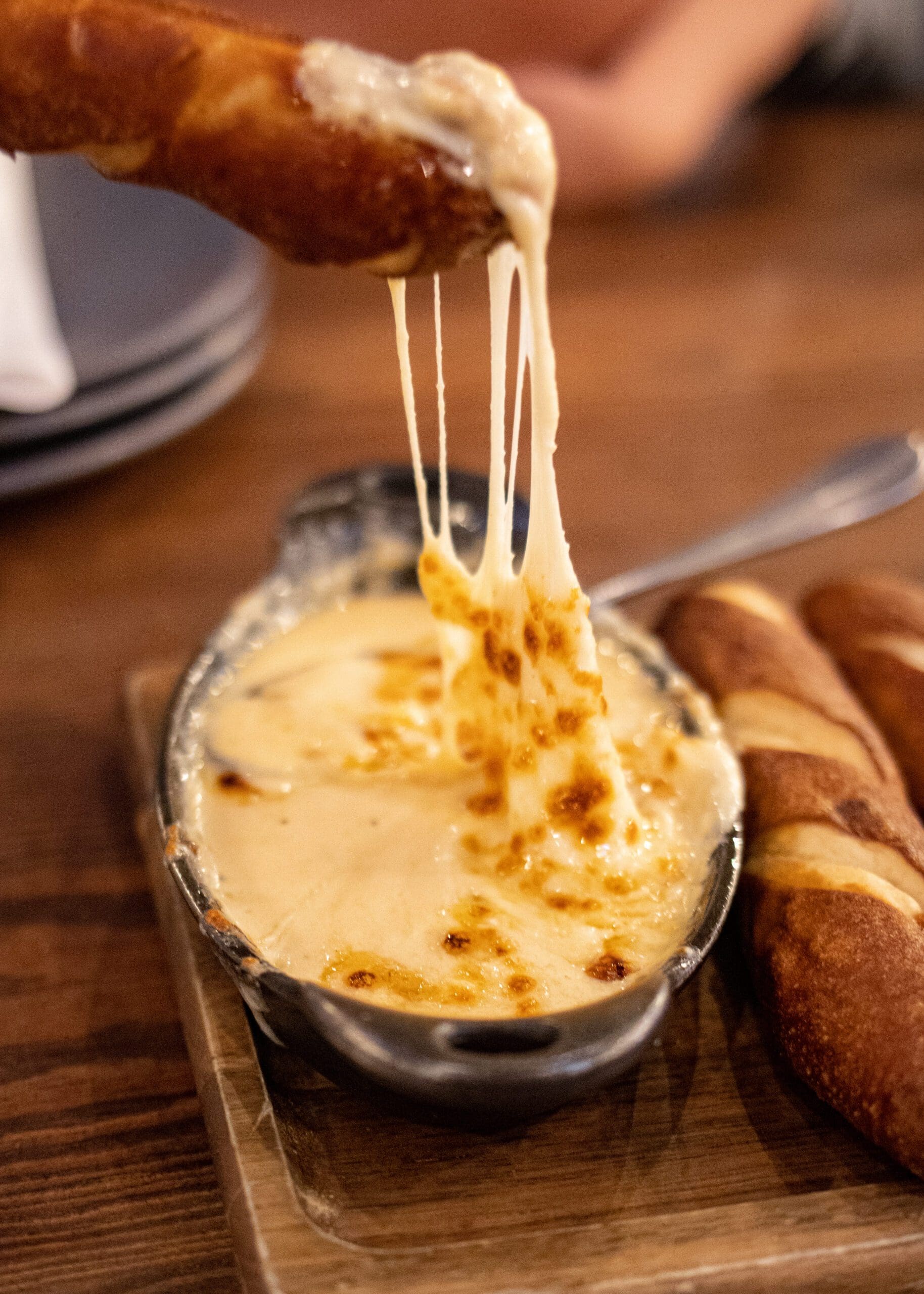 Sandhills Farmers Market
Although not a restaurant, I have to include Sandhills Farmers Market because it was such a pleasant surprise to stumble upon on a Saturday morning.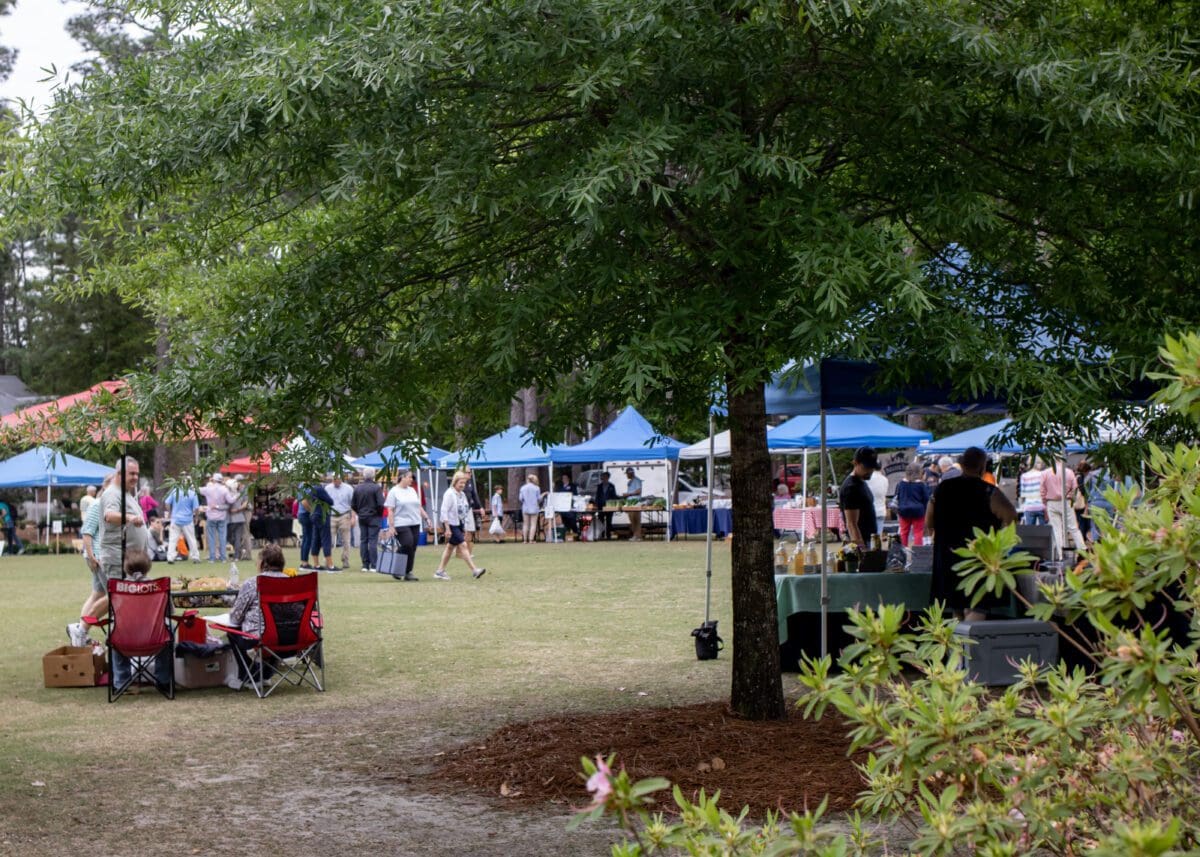 We roamed around smelling flowers and checking out the vendors, a few of which were selling homemade goodies. We bought a fresh loaf of rosemary olive oil bread and loved it!
The Sandhills Farmers Market takes place Wednesday's from 3-6pm and Saturdays from 10am-1pm on the green next to the Village of Pinehurst.
Have recommendations?
We have quite a few new favorites when considering where to eat in Southern Pines and Pinehurst but we are always looking for more! Leave us a comment with your suggestions! We read every recommendation and build our itineraries off our readers' ideas!