Some people may picture race cars when they think of Charlotte, but not me. I picture food and lots of it. Where to eat in Charlotte is a question with endless correct answers and I want to experience each and every one.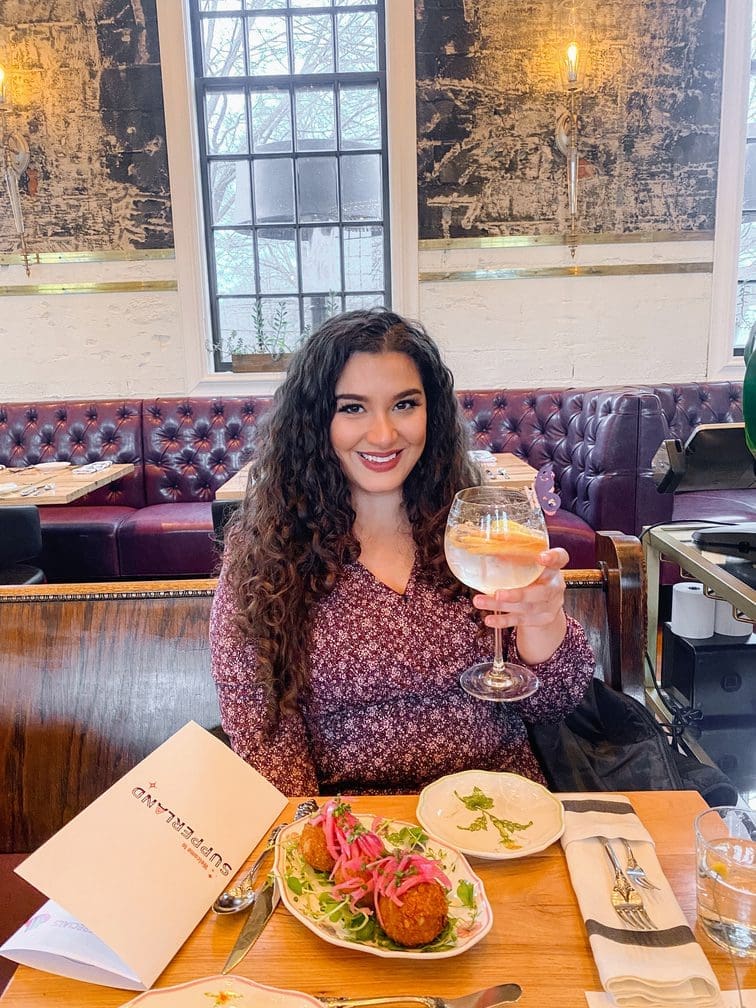 As the largest city in North Carolina, their restaurant scene is unmatched in number. I've put off writing this blog for years because I'm so overwhelmed by the countless incredible options I have yet to taste. My "dying to try" list is much longer than my "tried and loved" list, which means I'll be making return trips to research the Queen City for the rest of my life. I'm not complaining.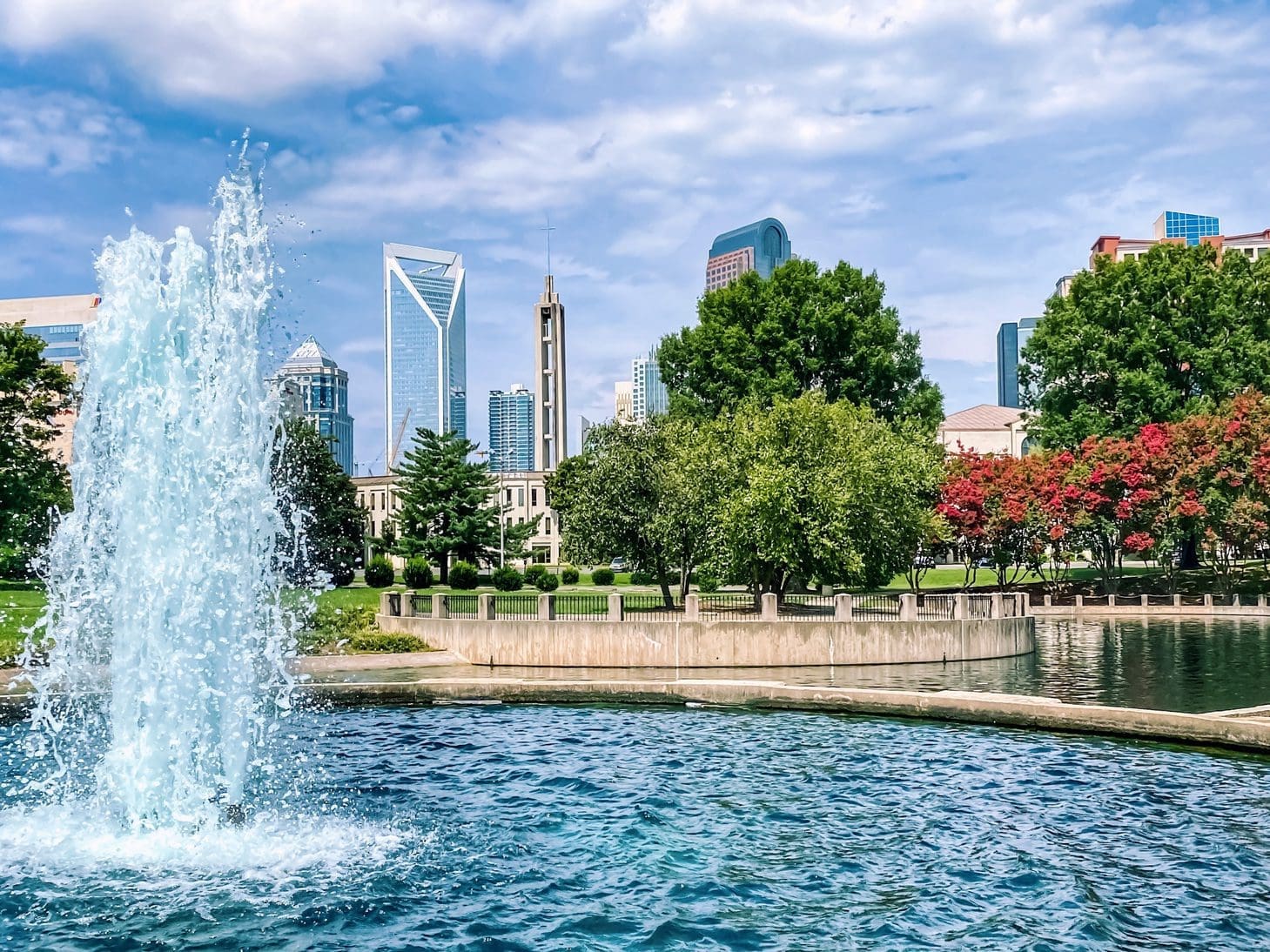 I'm sharing these "tried and loved" recommendations with you now because this might be the guide most requested by my social media followers. I aim to please!
These restaurants are worthy of a visit in Charlotte, a city that is exploding with options. As I mentioned, I'll be returning again and again to eat my way through town and I'll be adding to this list as I do so. So if I missed your favorite spots, be sure to let me know and I'll plan to try them next time!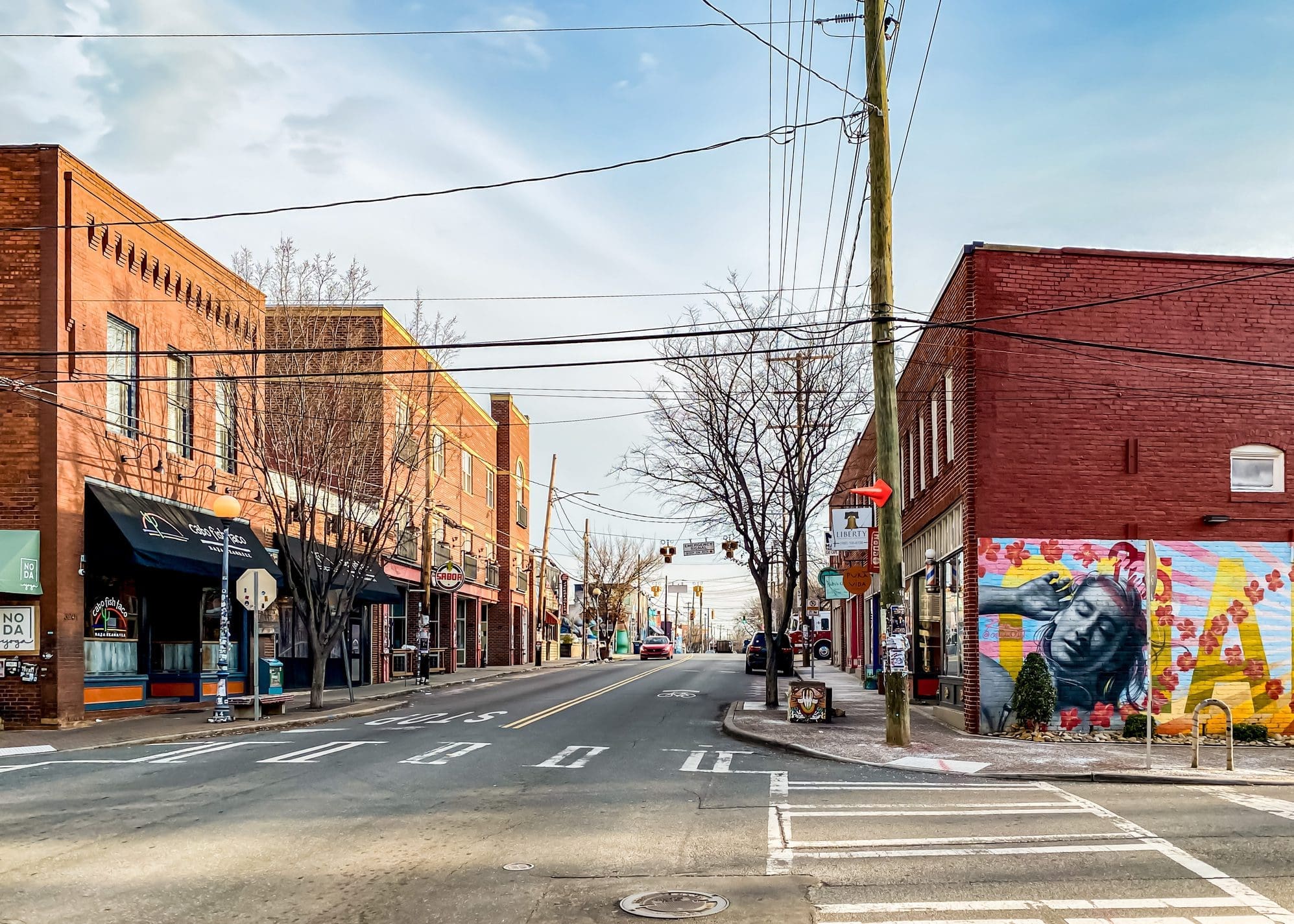 Desserts and Baked Goods in Charlotte
Whether you're looking for a delightful breakfast pastry or a sweet bite to end the night, Queen City has you covered.
The Batchmaker
The Batchmaker is a bakery where dreams come true. Well, mine, at least. You might be out of luck here if you don't dream of gooey homemade oatmeal cream pies. But for us sweet dreamers, there's no better place for a baked good.
In addition to incredible cookies and cakes, The Batchmaker is a charming little spot that blends the decor styles of your grandmother and your cool best friend. It's adorable and delicious.
Reigning Doughnuts
A cute little walk-up window in NoDa serves up some of my favorite doughnuts in the state! Reigning Doughnuts has a small menu with unique doughnuts served hot. These babies are outstanding and you should definitely try them.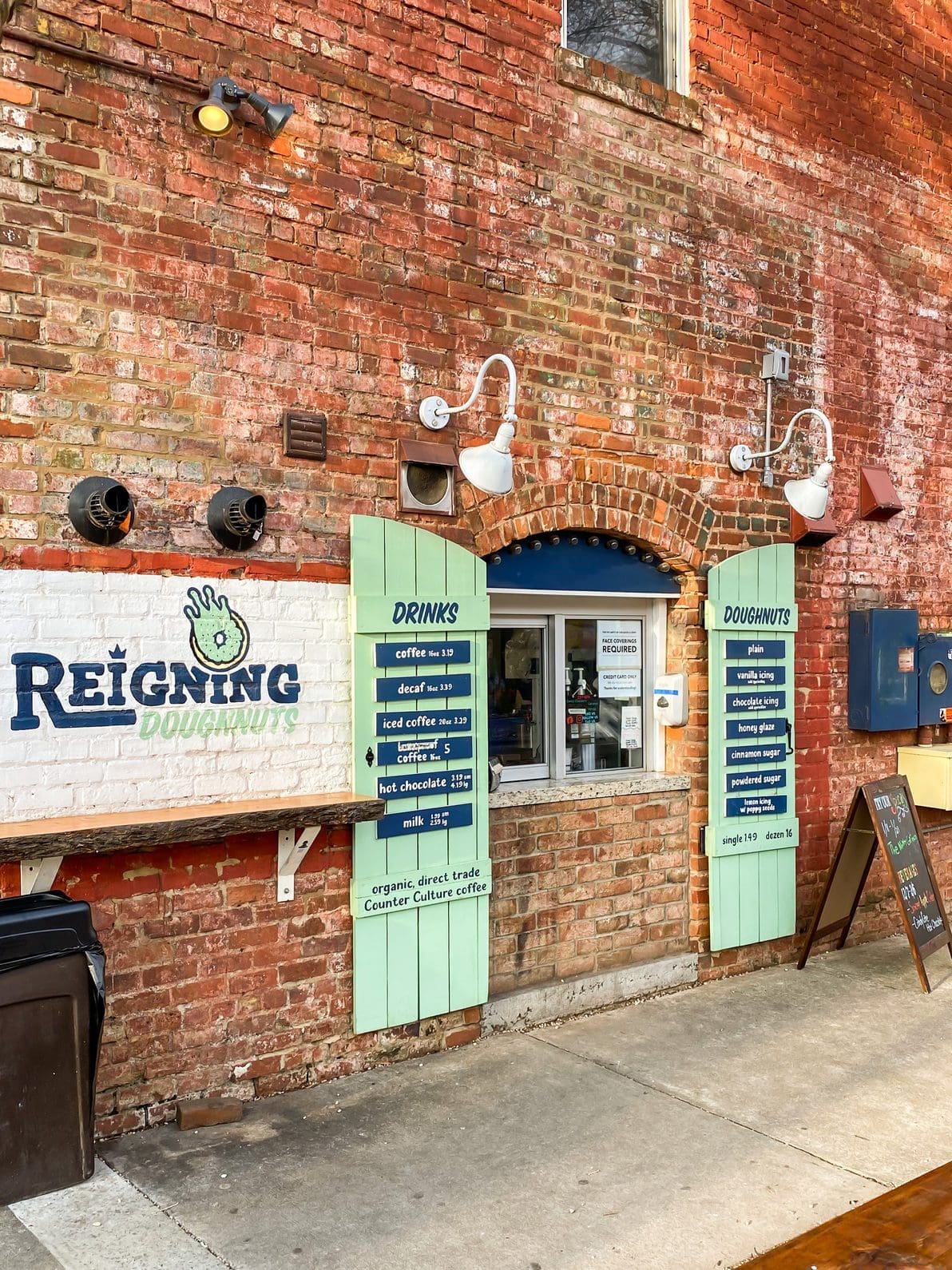 Popbar
Popbar has two locations in Charlotte and specializes in tasty, customizable popsicles. Build your popsicle using a base of gelato, sorbet, or yogurt, and finish it with your choice of dips and toppings. A fun, tasty treat!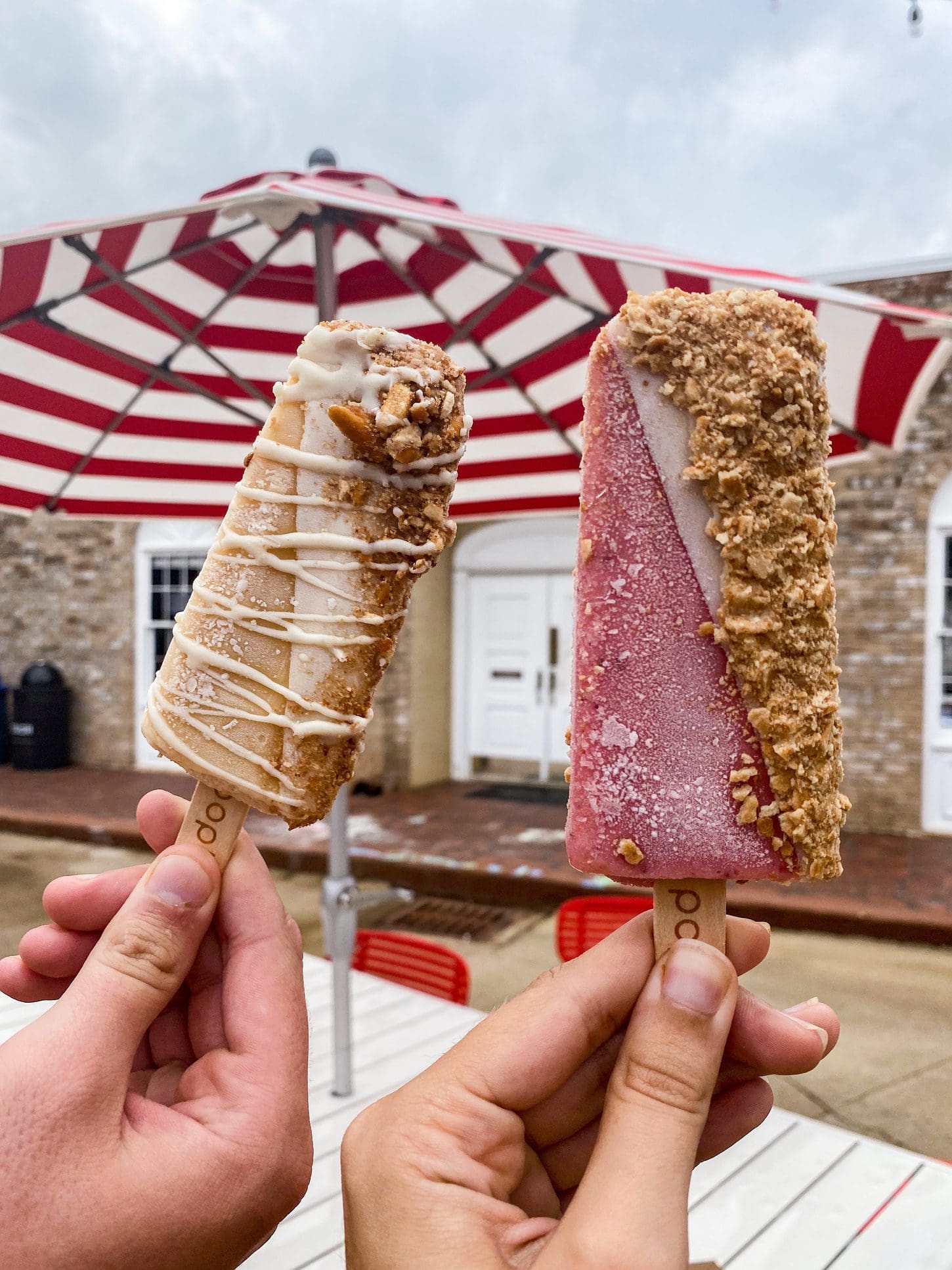 Amelie's French Bakery
Walking through the doors of Amelie's is like walking through a portal to France. If you want to eat delicious pastries, sandwiches, and soups while sipping coffee in a Parisian patisserie without ever leaving Charlotte, Amelie's is the spot!
Crumbled Nut Bakeshop
I had the privilege of being sent cookies by Crumbled Nut Bakeshop, and they were outstanding! Lauren sets up at the South End Farmers Market regularly but also ships and takes custom orders for events. Her cookies are special and as yummy as they look.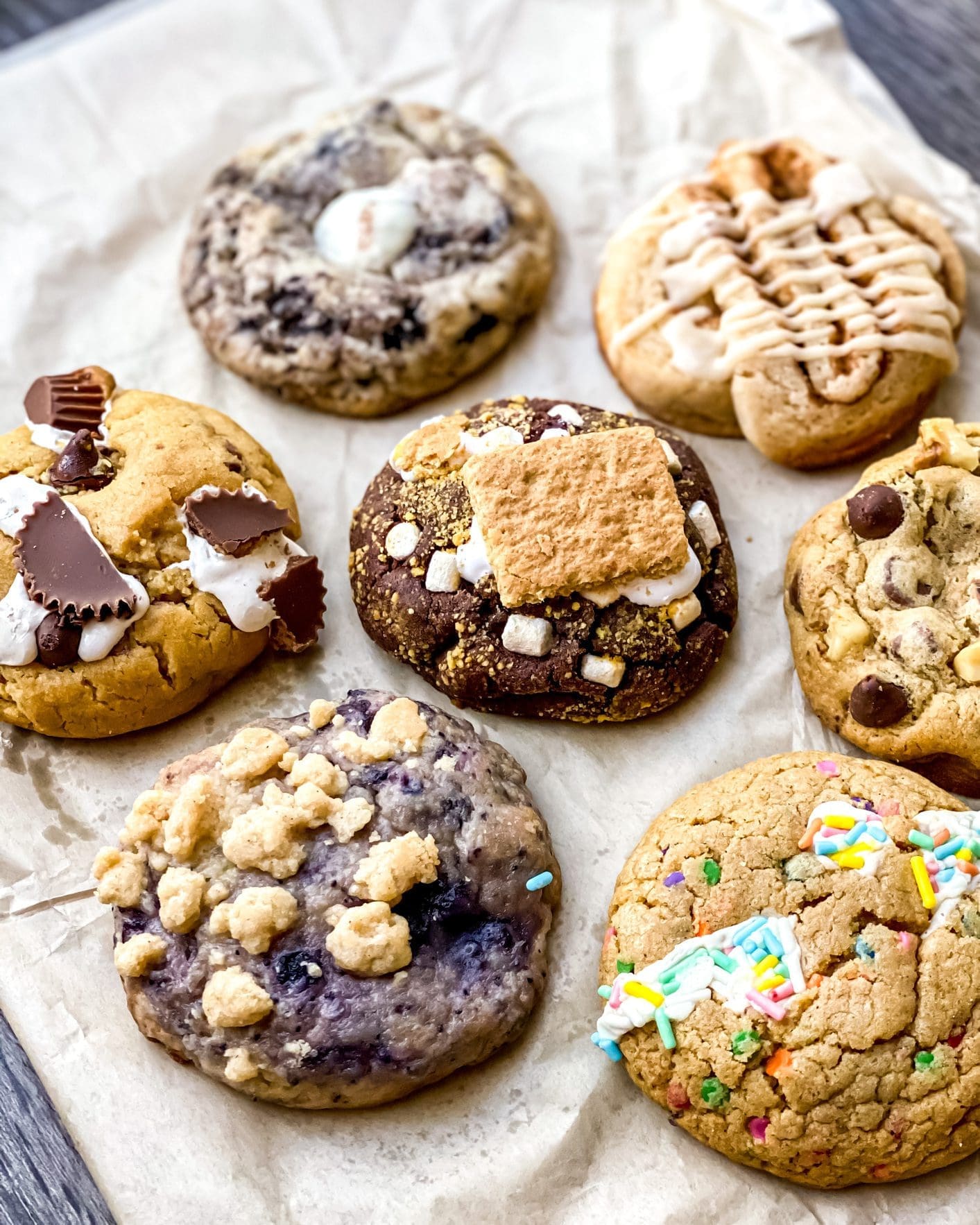 Pepperbox Doughnuts
Pepperbox Doughnuts specializes in yeast doughnuts that rotate seasonally to keep ingredients as fresh and local as possible. Good news, vegan readers: the majority of the menu is vegan!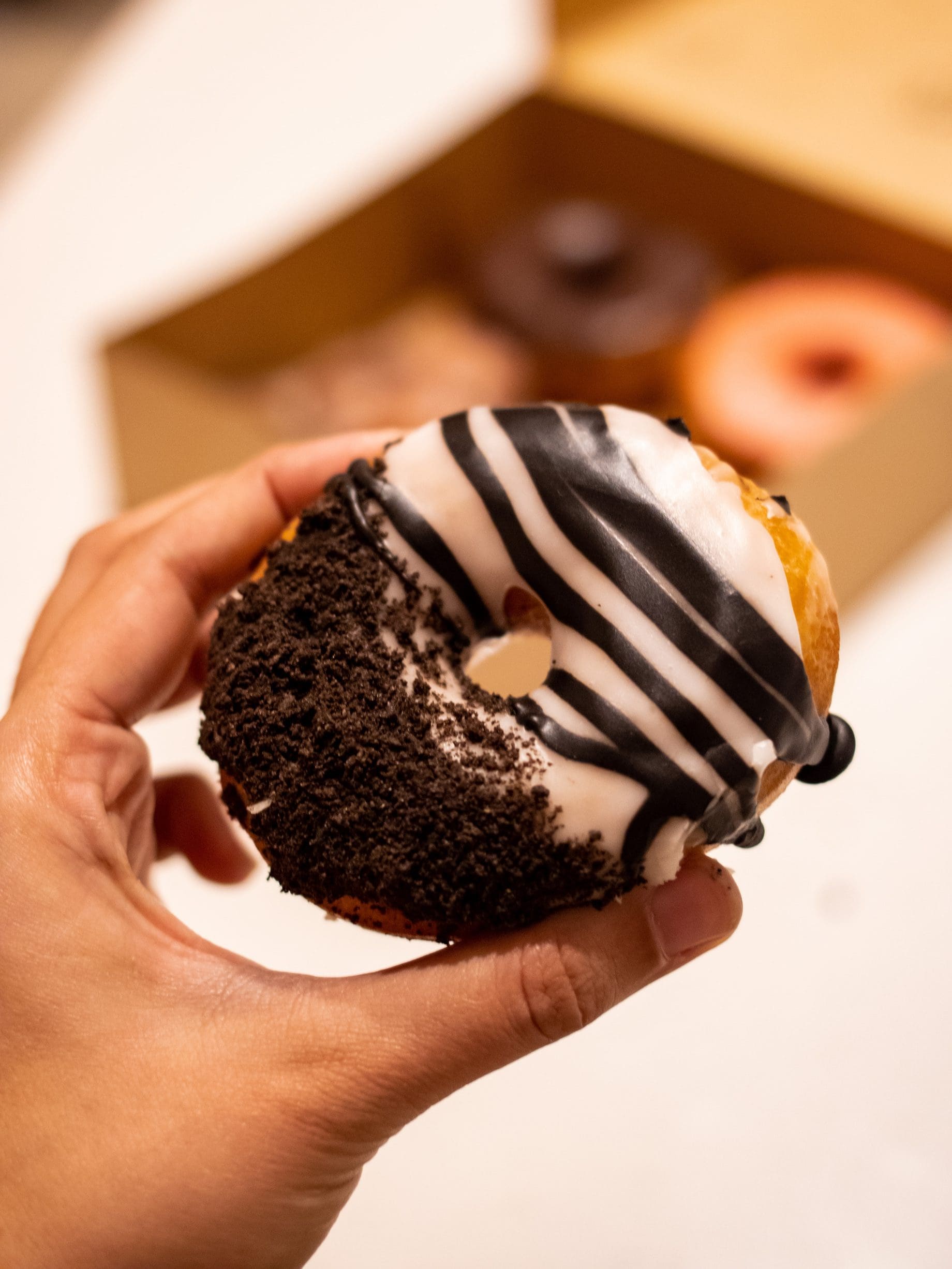 My favorite sit-down restaurants in Charlotte
From date nights to beautiful brunches, Charlotte is overflowing with excellent sit-down restaurants.
Cabo Fish Taco
Cabo Fish Taco is the first restaurant I have ever tried in Charlotte! My parents are obsessed with it so it was my first stop when I finally visited a few years ago. I was an immediate fan!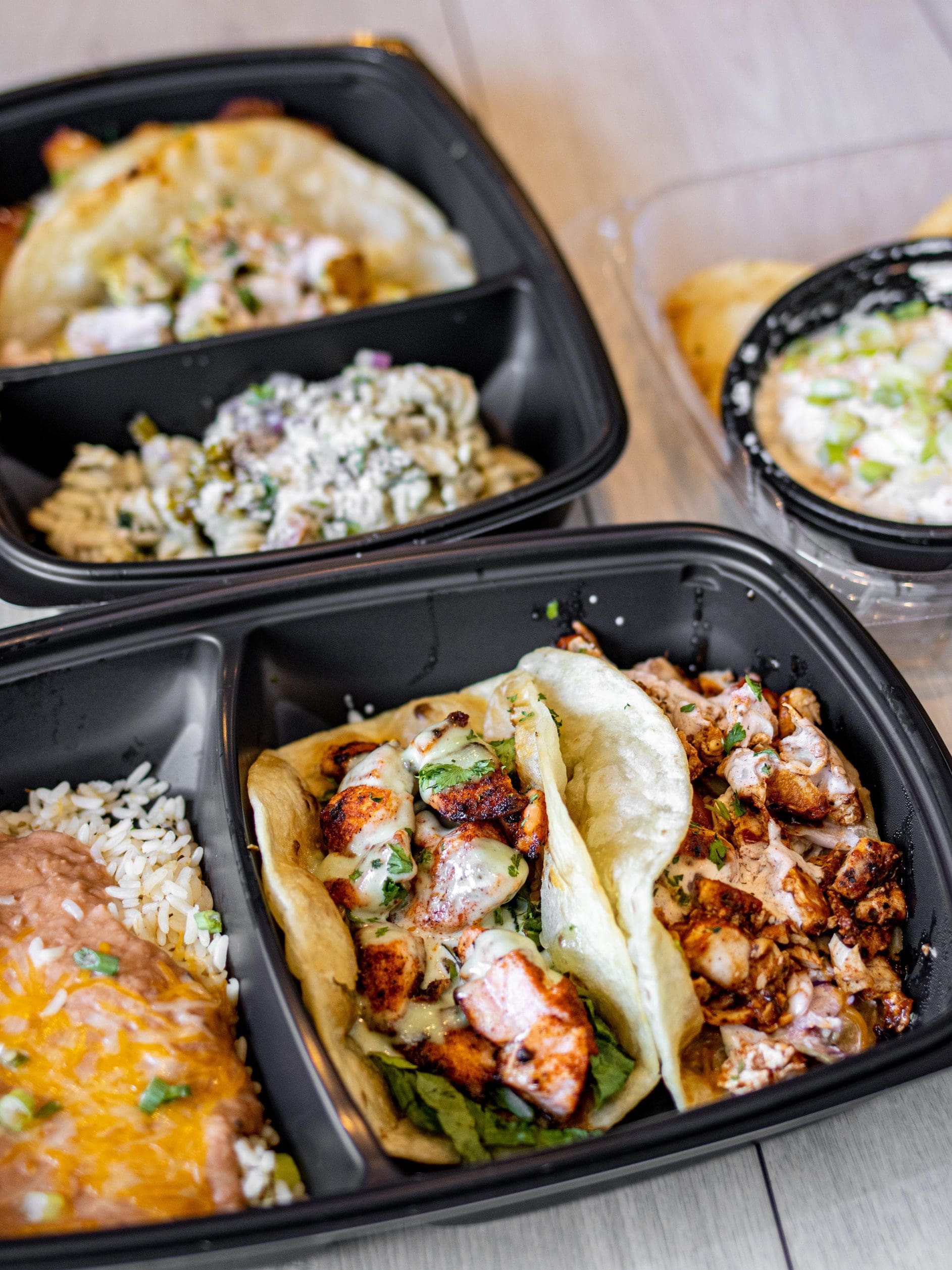 Cabo Fish Taco is a fun, Baja-style Mexican restaurant with tacos that will blow your mind with their creativity and flavor. Most of the proteins are seafood-based, so I highly recommend this spot if you love fish and shrimp!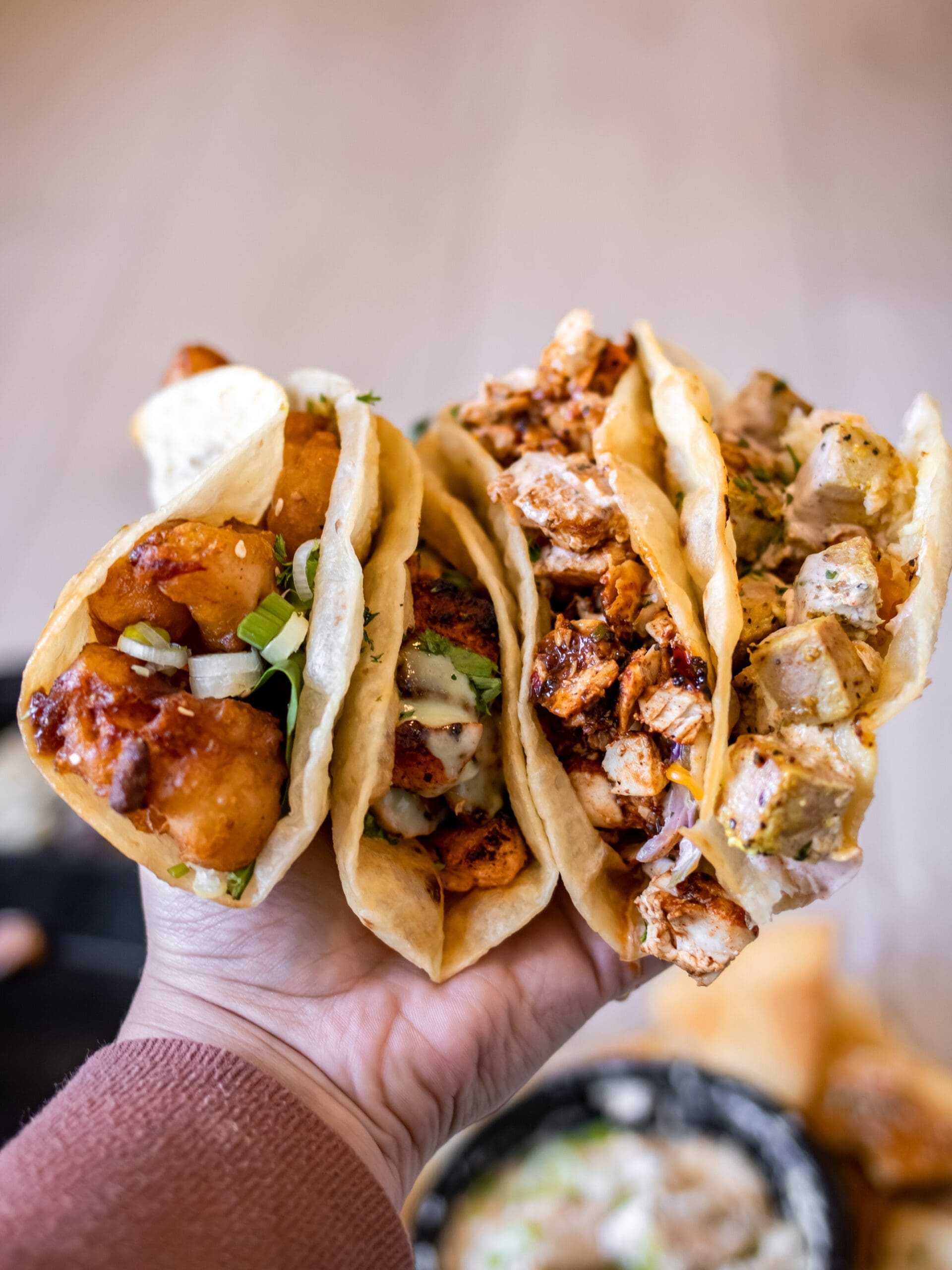 Haberdish
Haberdish takes iconic and beloved foods in North Carolina and puts its elevated spin on them. The food is delicious, comforting, and memorable. Yes, you've had macaroni and cheese before…but have you had it topped with crispy chicken skins? I rest my case.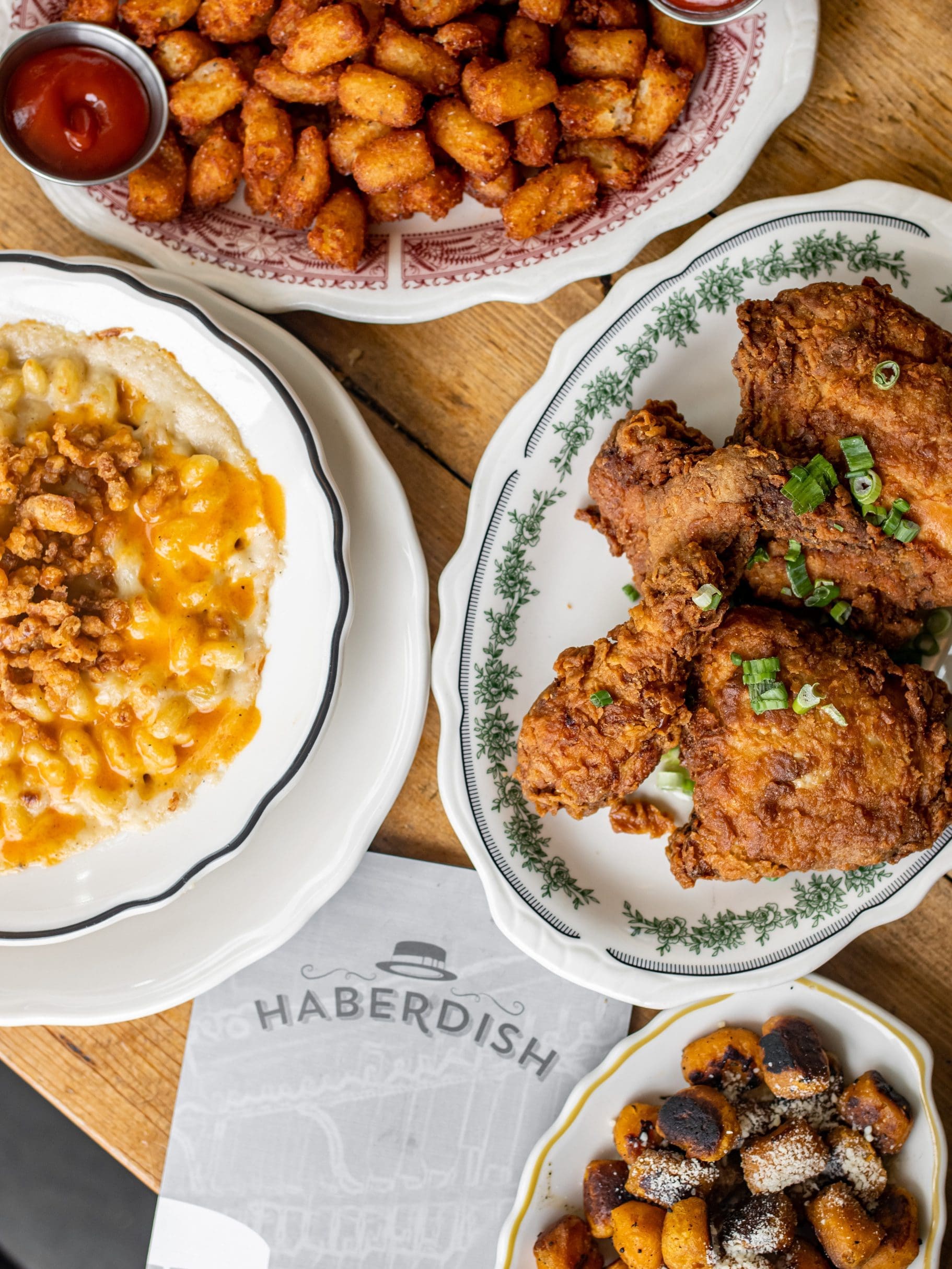 Sea Level
Sea Level brings the quality and freshness of coastal seafood to Charlotte. They source from our coast and even partner with fishermen to harvest non-threatened species.
The food is fabulous, the atmosphere is beautiful, and the cocktail menu is extensive.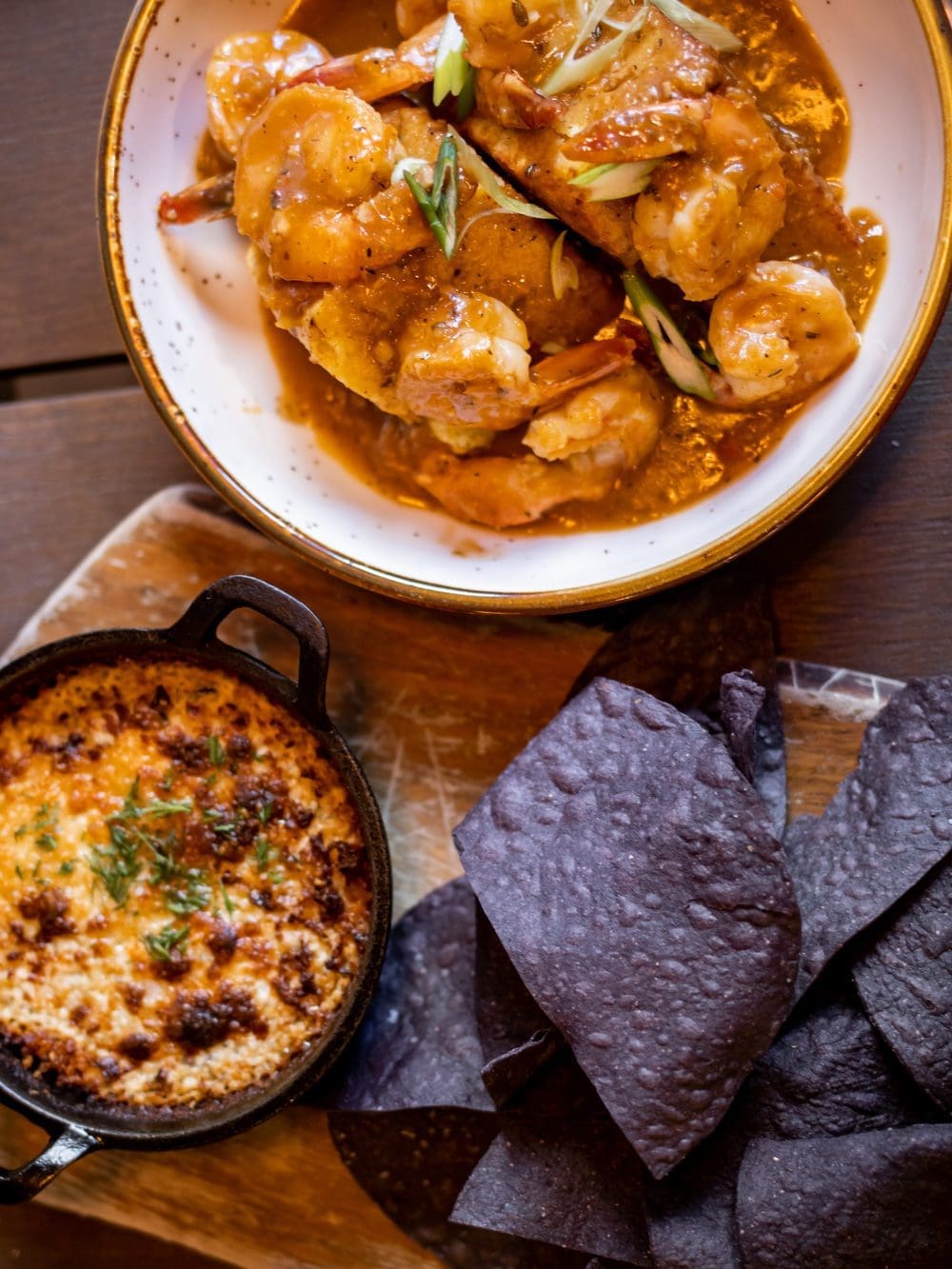 The Goodyear House
A 1900's mill-home-turned-restaurant, The Goodyear House is an exceptional experience that you won't soon forget. The chef-driven menu is full of delicious options, like the vegan (but you'd never know it!) cashew macaroni and cheese.
The Goodyear House was careful to preserve significant aspects of the historic home and its unique beauty. From the fireplace mantle covered in photos of the home's original owners to the gorgeous tree in the backyard patio, you'll feel right at home here.
Easy Like Sunday
Easy Like Sunday is a perfect brunch spot for people looking for a cute aesthetic and tasty breakfast favorite.
The standout dish for us was the fried chicken and cornmeal pancakes with maple butter and peach habanero jam. Easy Like Sunday does a great job of taking traditional dishes and giving them a modern twist.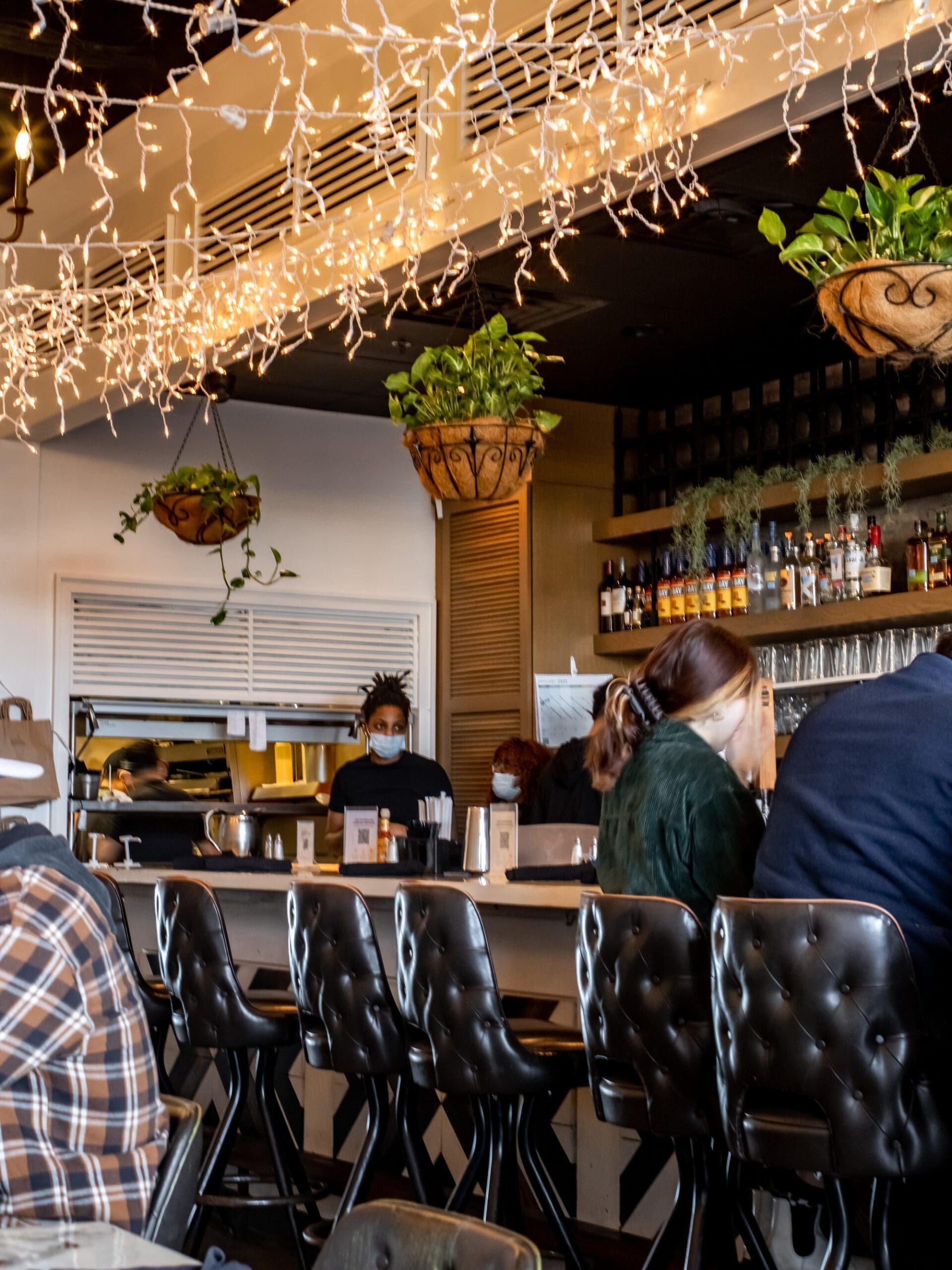 Supperland
One of the most memorable dining atmospheres I've experienced was at Supperland, a restored mid-century church. Supperland is described as a "southern steakhouse meets church potluck," and I absolutely agree with that description.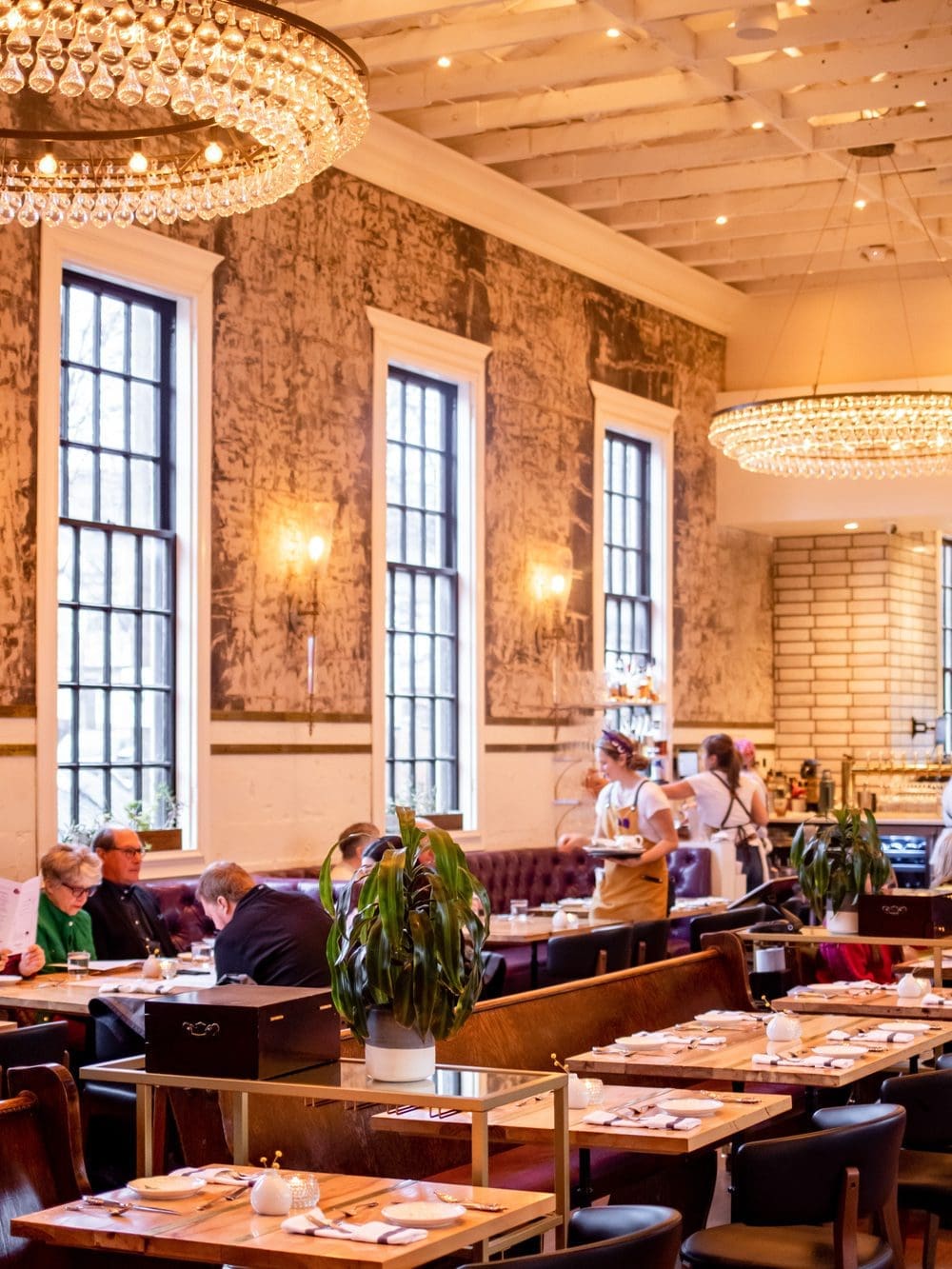 The gorgeous interior is filled with original church pews, impressive chandeliers, and whimsical wallpaper. The menu boasts unique cocktails and upscale southern dishes. We loved the pot roast served in a hot Dutch oven and the banana pudding sundae.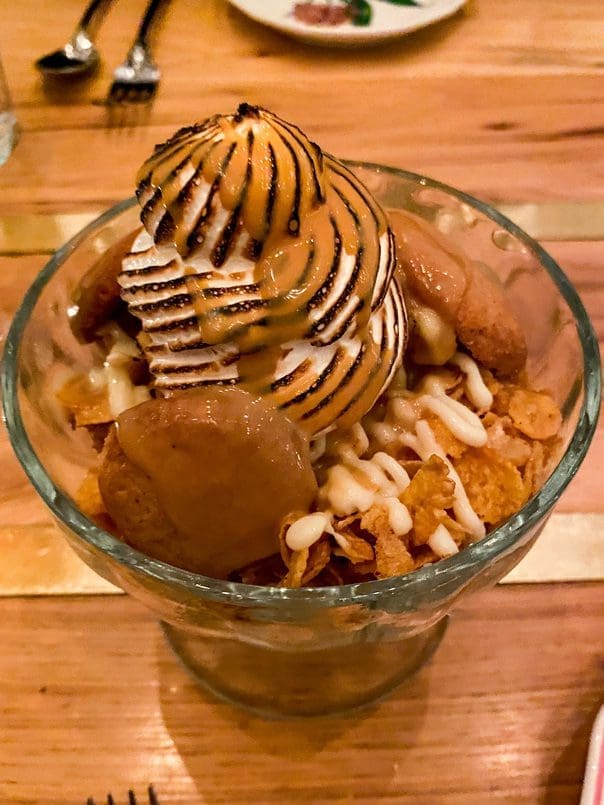 Chima Steakhouse
Chima is an upscale Brazilian Steakhouse that is perfect for special occasions. Brazilian Steakhouses feature all-you-can-eat dining, where waiters bring various types of meat to your table. The meats and sides are delicious, and it's a fun experience.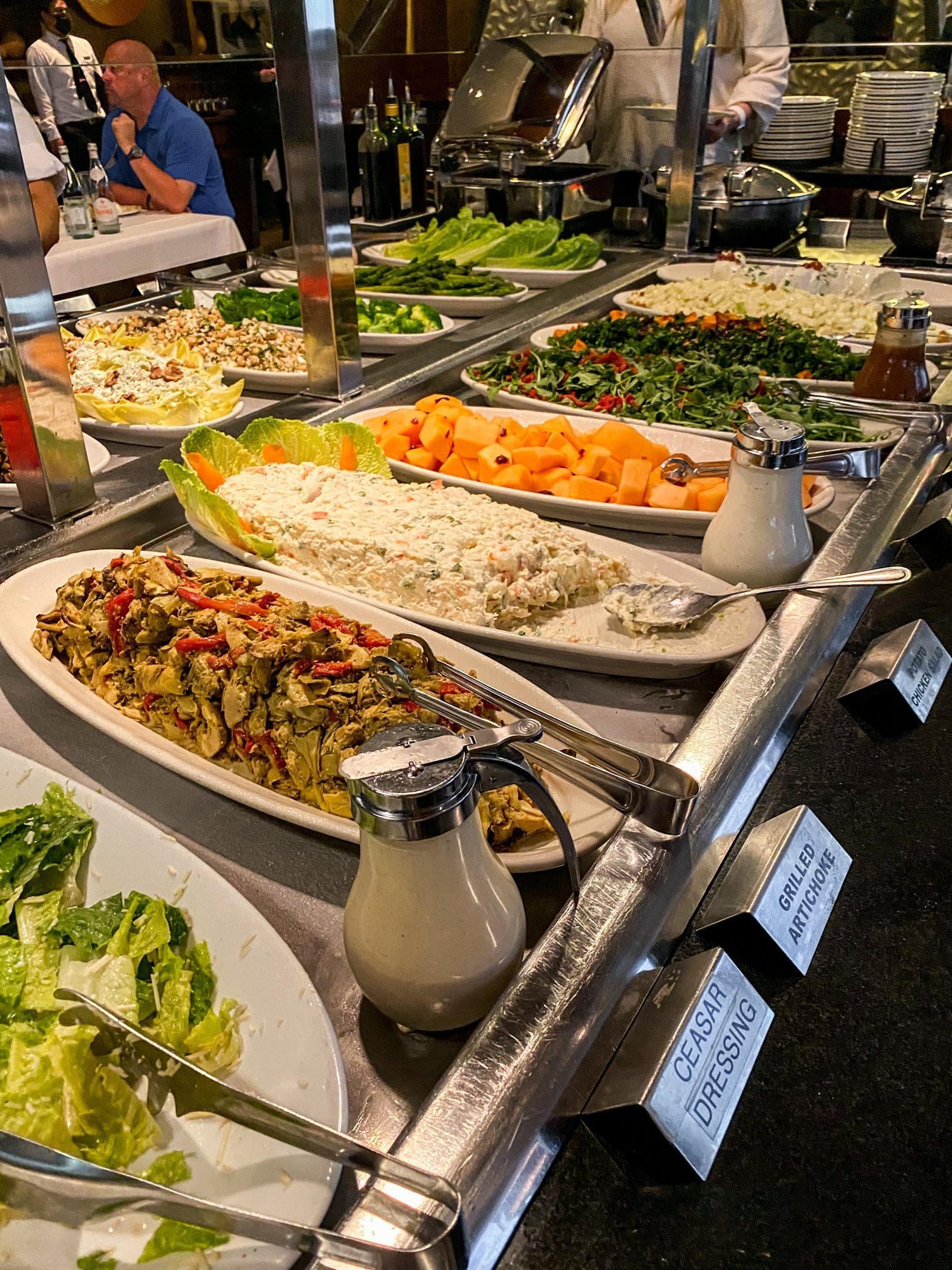 Early Girl Eatery
Early Girl Eatery specializes in comfort food that is all made from scratch in-house using local, fresh ingredients. For a fantastic brunch, try "Bow to the King," which features fried chicken and cinnamon-battered biscuits.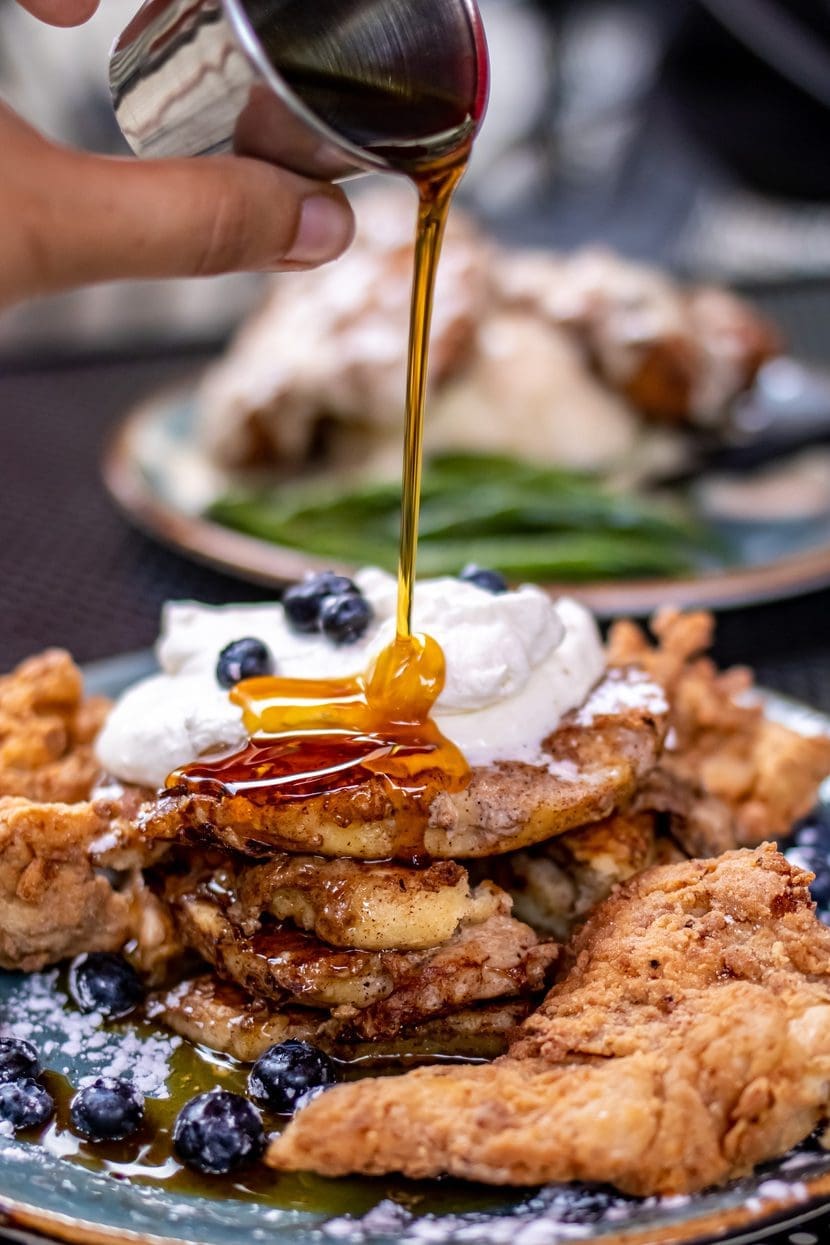 Fast-Casual Eateries in Charlotte
Yafo Kitchen
Yafo Kitchen is a local spot that serves customizable Mediterranean bowls, pitas, and more. It's a flavorful menu that tastes good and makes you feel good. It's also got plenty of vegan and vegetarian-friendly options!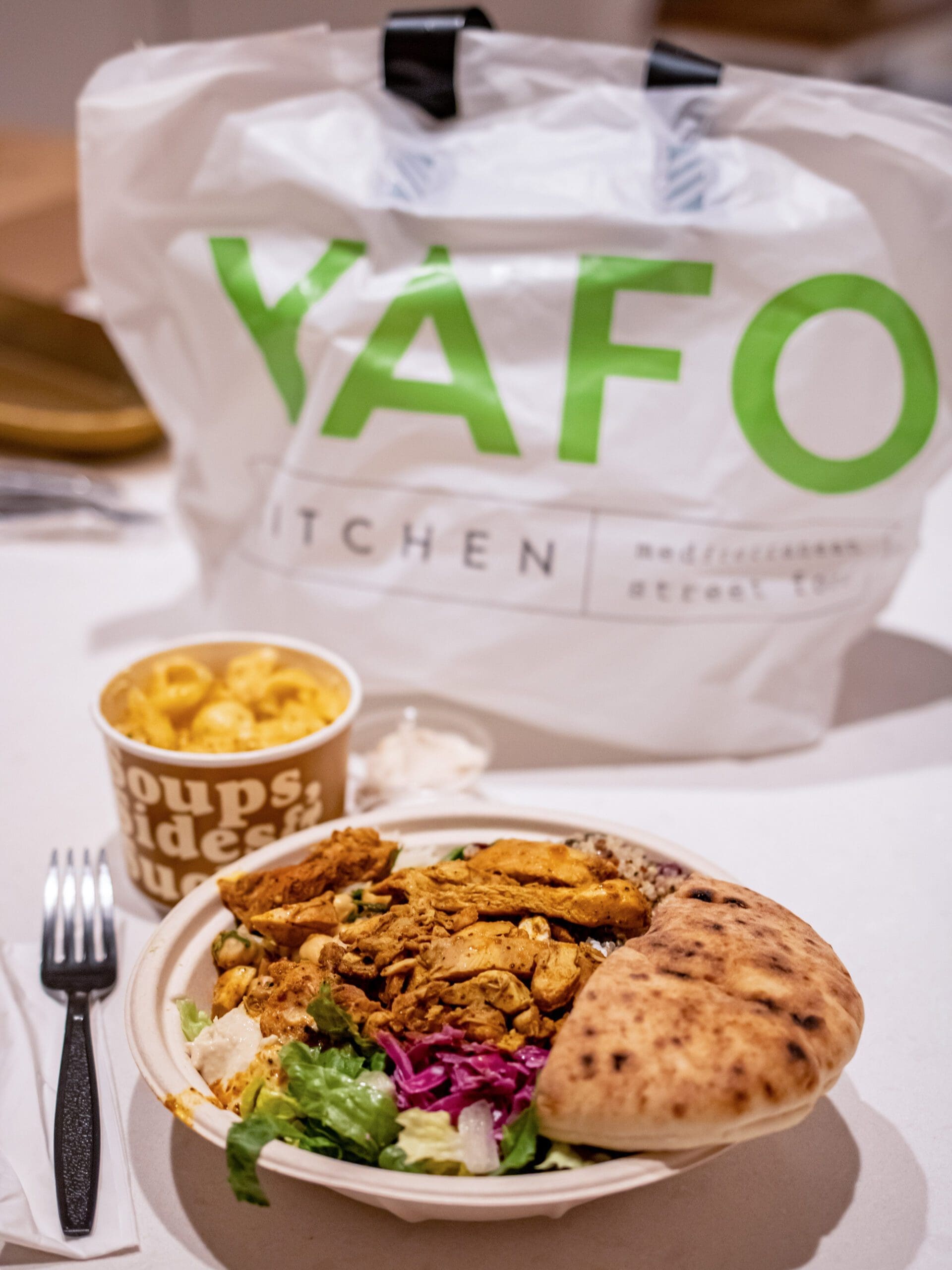 ACE No. 3
ACE No. 3 is one of the best burger spots in the state! They serve a simple menu of smash burgers and milkshakes that are incredible. I love these so much!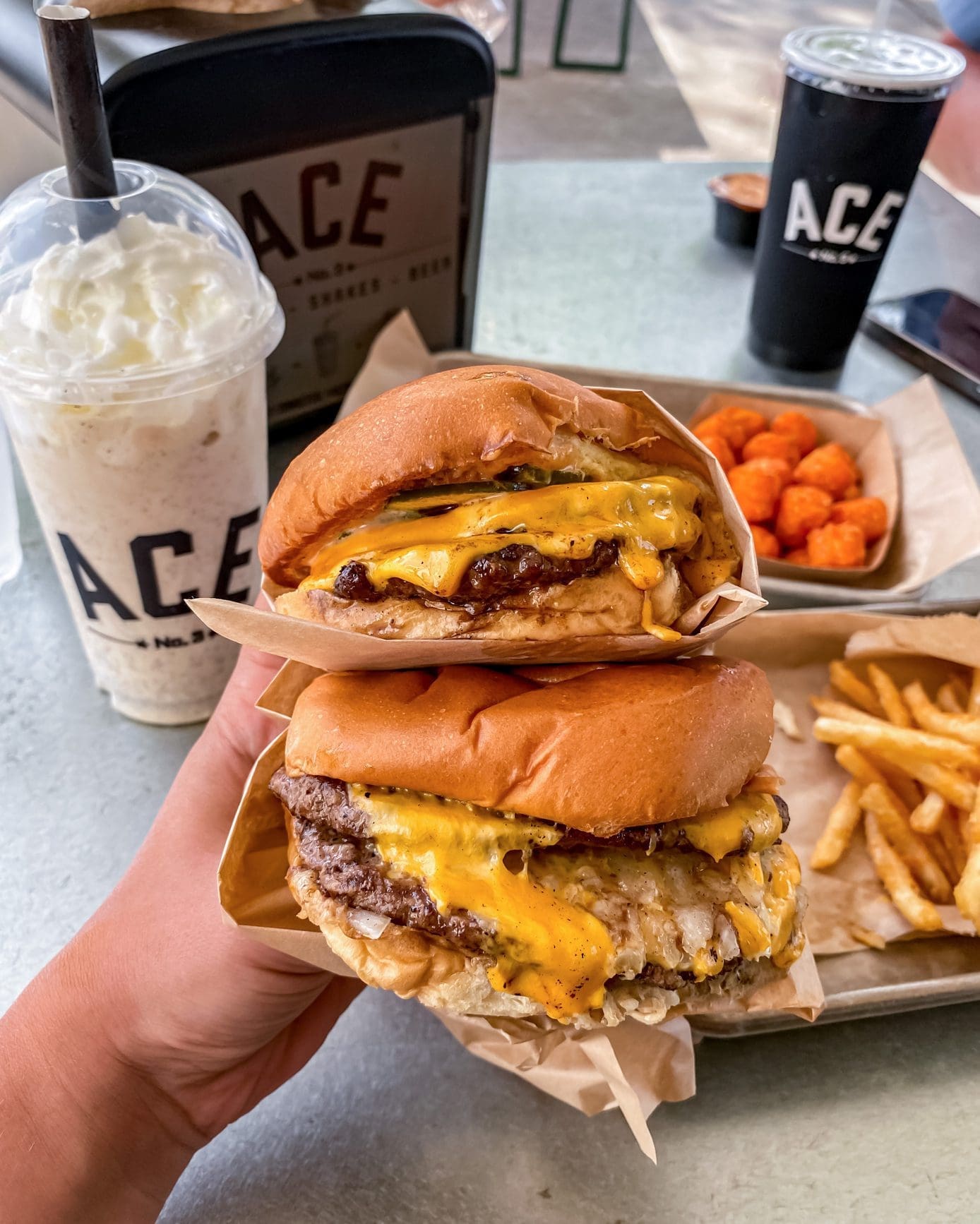 White Duck Taco Shop
White Duck Taco Shop has a menu of a la carte tacos and snacks that are wildly unique and mouthwatering. You'll find flavors like lump crab and Korean beef bulgogi. The menu changes often, so you'll never run out of fun tacos to try! Vegetarians, you'll find plenty of options like Banh Mi tofu tacos.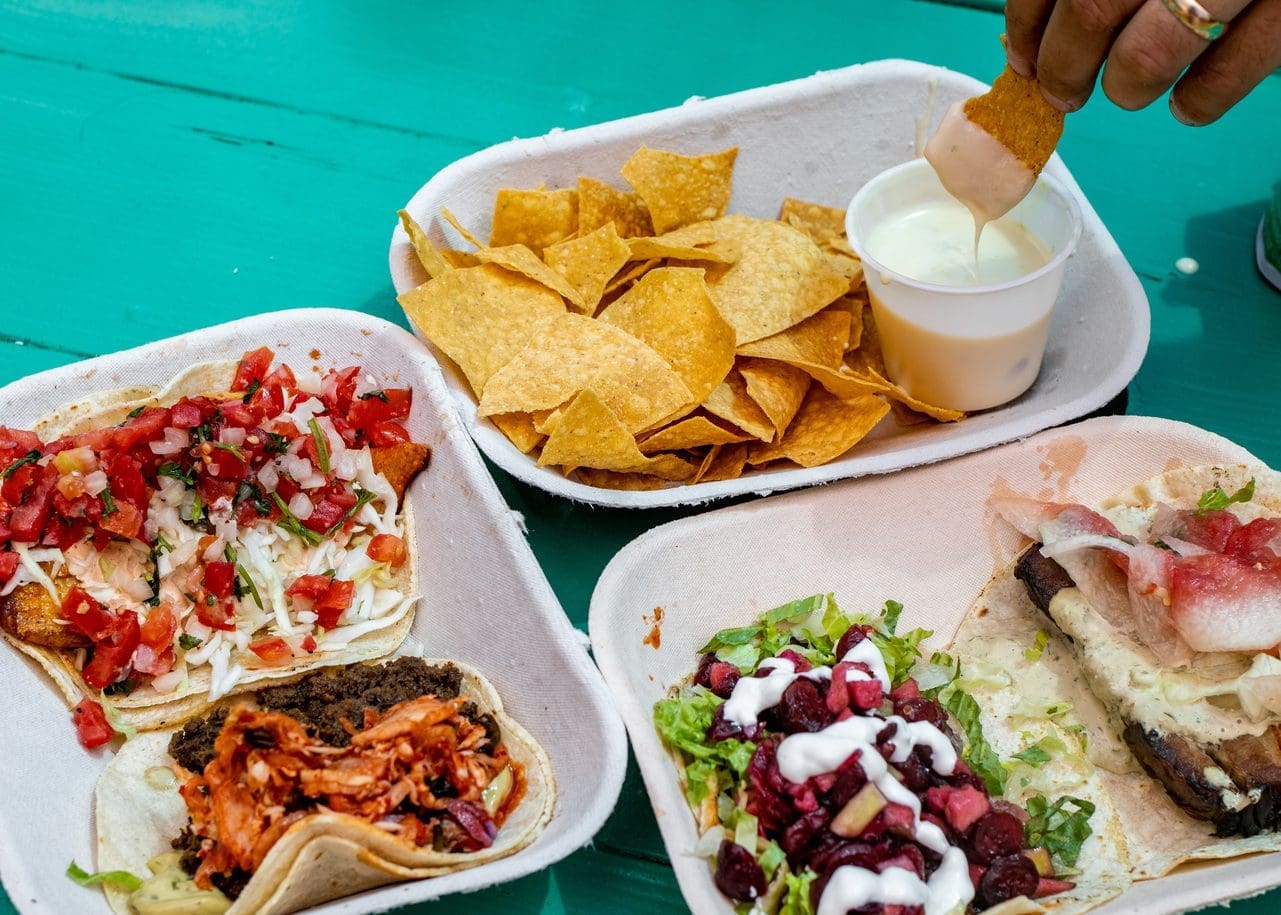 La Caseta
La Caseta's catchphrase is "mother-made Latin food," and that's precisely what it tastes like. They serve tacos, pupusas, empanadas, and arepas which are really good. The owners grew up in El Salvador and Dominican Republic, so the food here is the real deal!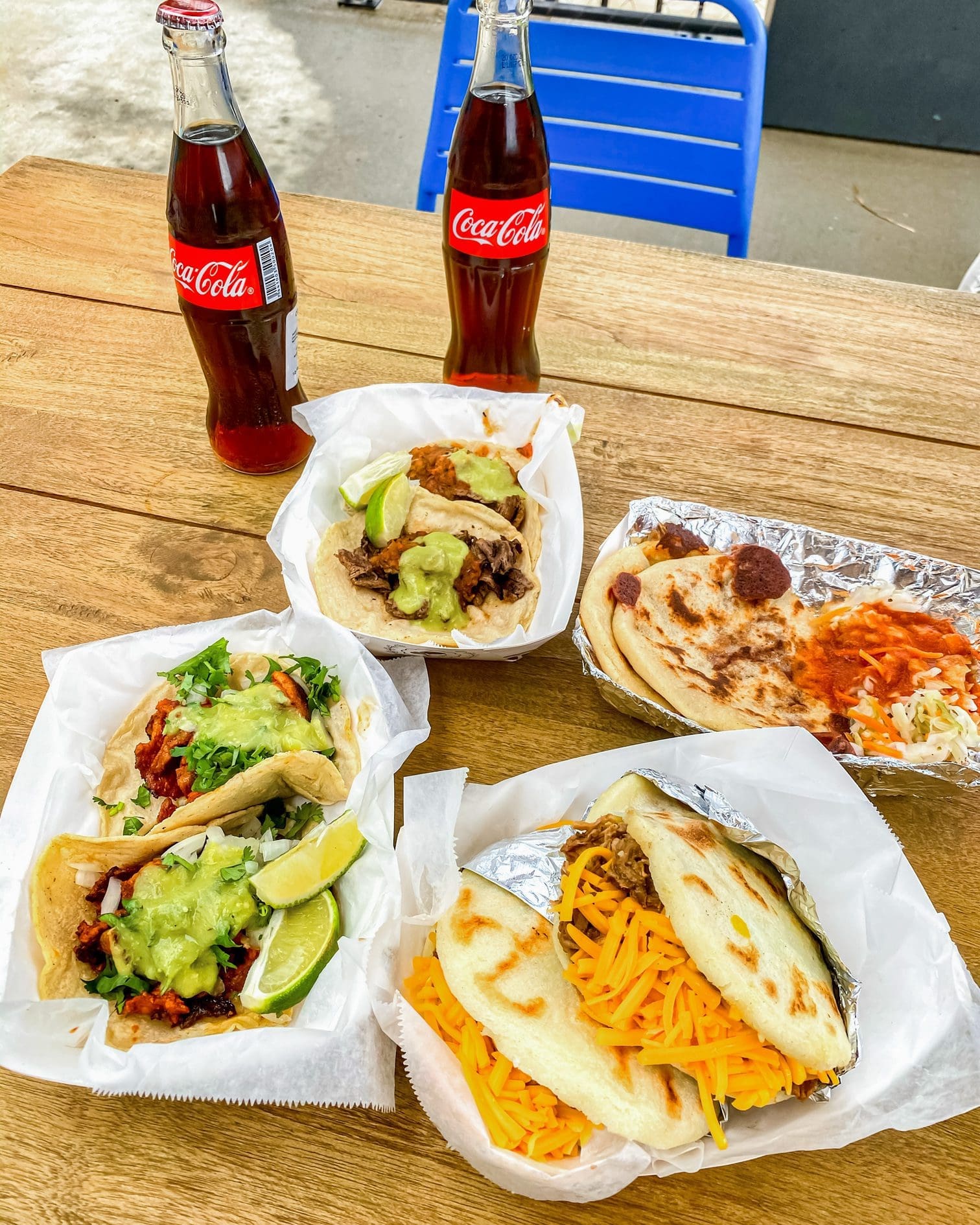 We've shared our favorites–now it's your turn!
Leave us a comment letting us know some of your favorite Charlotte restaurants. We can't wait to get out there and try some more!