There are endless excellent North Raleigh restaurants, and I'm excited to share my favorites that excel in flavor, atmosphere, and service.
North Raleigh encompasses a large portion of the Triangle, and there's some debate on which areas of Raleigh are technically included.
For the purpose of this article, I'm including restaurants north of the North Hills neighborhood and spanning from east to west. If I love a spot and consider it in the northern section of Raleigh, you'll find it here!
Let's dig into some of the best North Raleigh restaurants I've had the immense pleasure of experiencing!
Take a trip to Lafayette Village
Lafayette Village is a European-themed shopping center home to a few of my favorite North Raleigh restaurants. I wrote a guide with everything you need to know, including tasty bites.
Hint: the best sandwiches in Raleigh are at Southern Craft!
If you're not feeling a sandwich, find some of my favorite noodle dishes at Zanyu, opt for a refreshing smoothie from Juicekeys, or check out one of the other local restaurants lining the Parisian walkways.
International favorites among North Raleigh restaurants
North Raleigh has several international eateries that give visitors a taste of another culture. Some of these restaurants specialize in truly authentic cuisine, while others have created a blend that pulls in familiar American approaches.
One thing they all have in common? Deliciousness!
Dos Taquitos
Dos Taquitos is one of Raleigh's oldest Mexican restaurants and has served the area for over 30 years! The Salamanca family works hard to give patrons fantastic food and a vibrant atmosphere.
The restaurant is known for its wild, over-the-top decorations that cover every inch of the building, the pet chickens outside, and the outstanding flavor in every dish.
We love Dos Taquitos, and it's no wonder they've been a Raleigh favorite for three decades!
Casa Cubana
Casa Cubana is a Cuban restaurant that aims to bring authentic home-style flavors to the area. In addition to the food, Casa Cubana features late-night dancing and music on weekends.
I love that the owner, Randy, has brought a fun establishment to North Raleigh that feels like it could be found in Miami!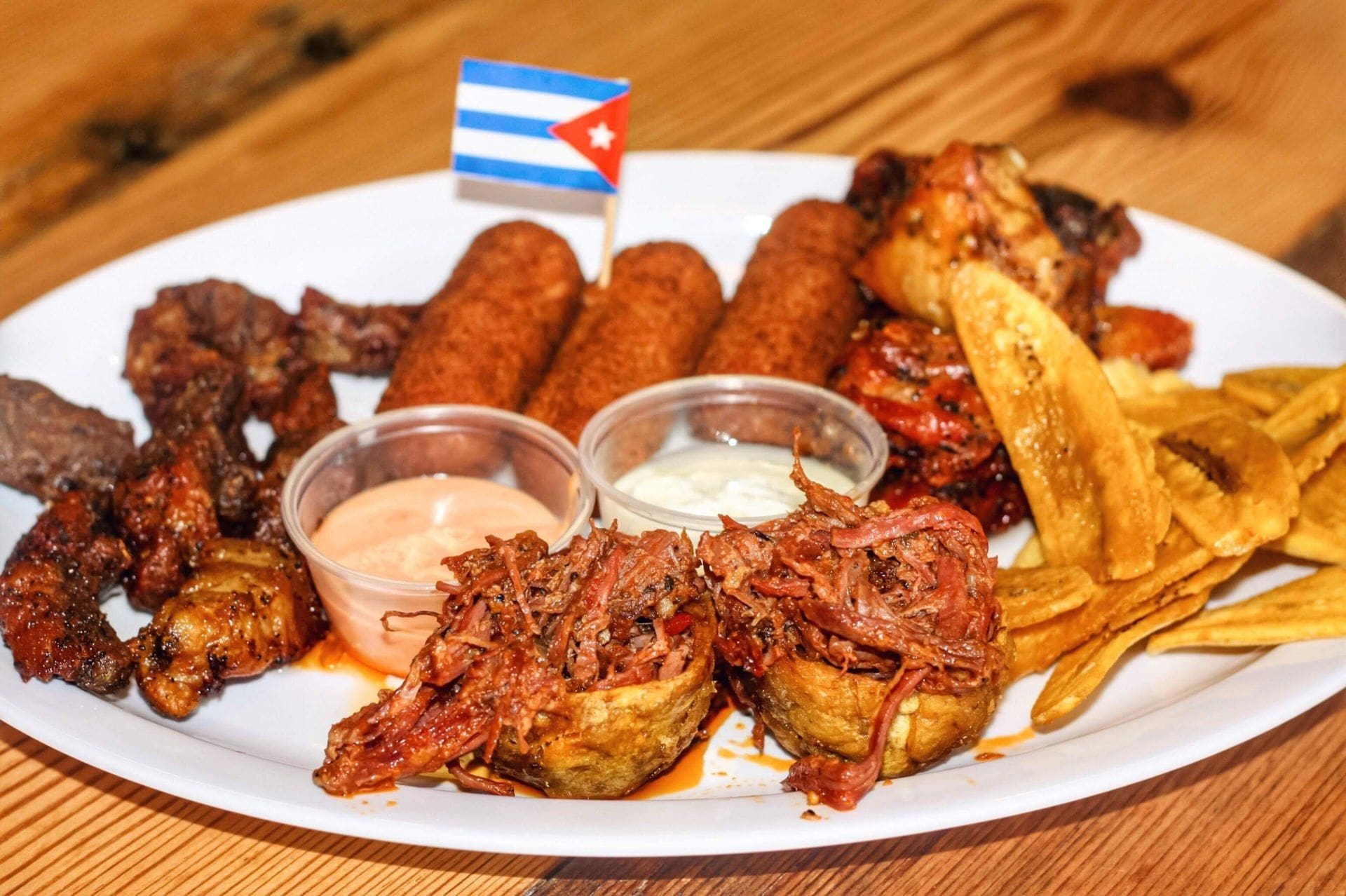 Sassool
Sassool is one of my favorite Mediterranean restaurants, featuring hot entrees, deli sides, and a marketplace. The food is phenomenal and it's an excellent stop for locals with dietary restrictions.
They are also included in my list of favorite Cary restaurants!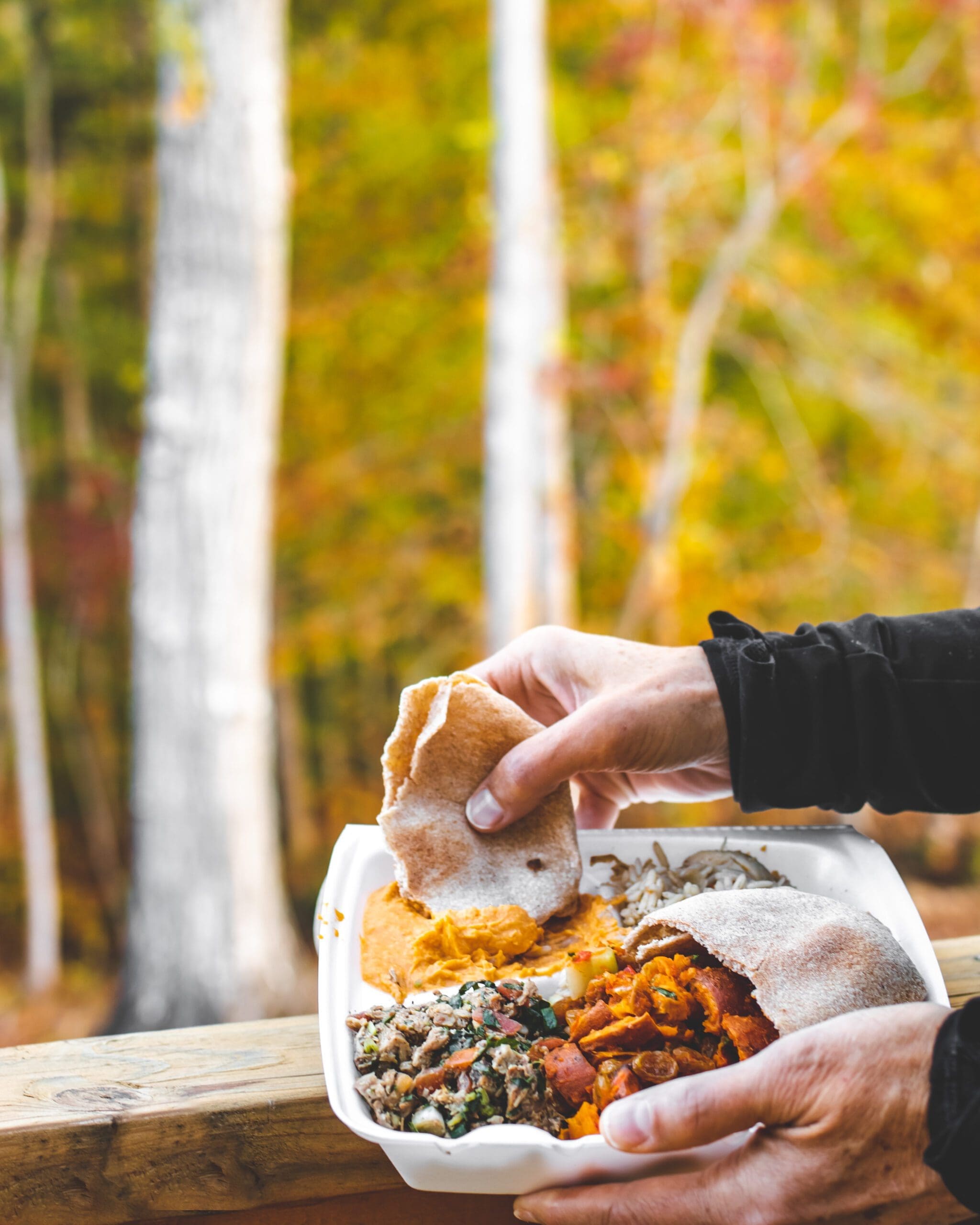 Mizu
Mizu is special to us because it is actually where Harrison and I both tried our very first bites of sushi as teenagers! We have been hooked ever since and still love Mizu's menu. The rolls are excellent as are the Japanese entrees.
The best part? They have a dine-in special every Tuesday and Thursday with $5.99 rolls. You cannot beat that!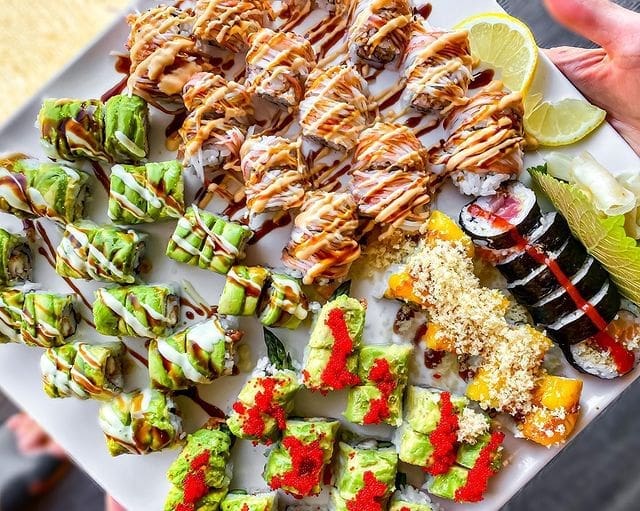 Salt & Lime Cabo Grill
Salt & Lime is known among my social media followers as one of my favorite restaurants in Raleigh. The Baja-style Mexican restaurant is so delicious. I've tried every single menu item. I even wrote a blog all about my top picks!
Lemongrass Thai Restaurant
Lemongrass came highly recommended to me by countless people and it lived up to the hype. The Thai meals were excellent in flavor and portion size, and the service is outstanding. I especially love their green curry.
Arepa Culture
Arepa Culture is one of my favorite local food trucks and has opened a brick and mortar restaurant in North Raleigh. Their arepas are just outstanding and the sauces are to die for!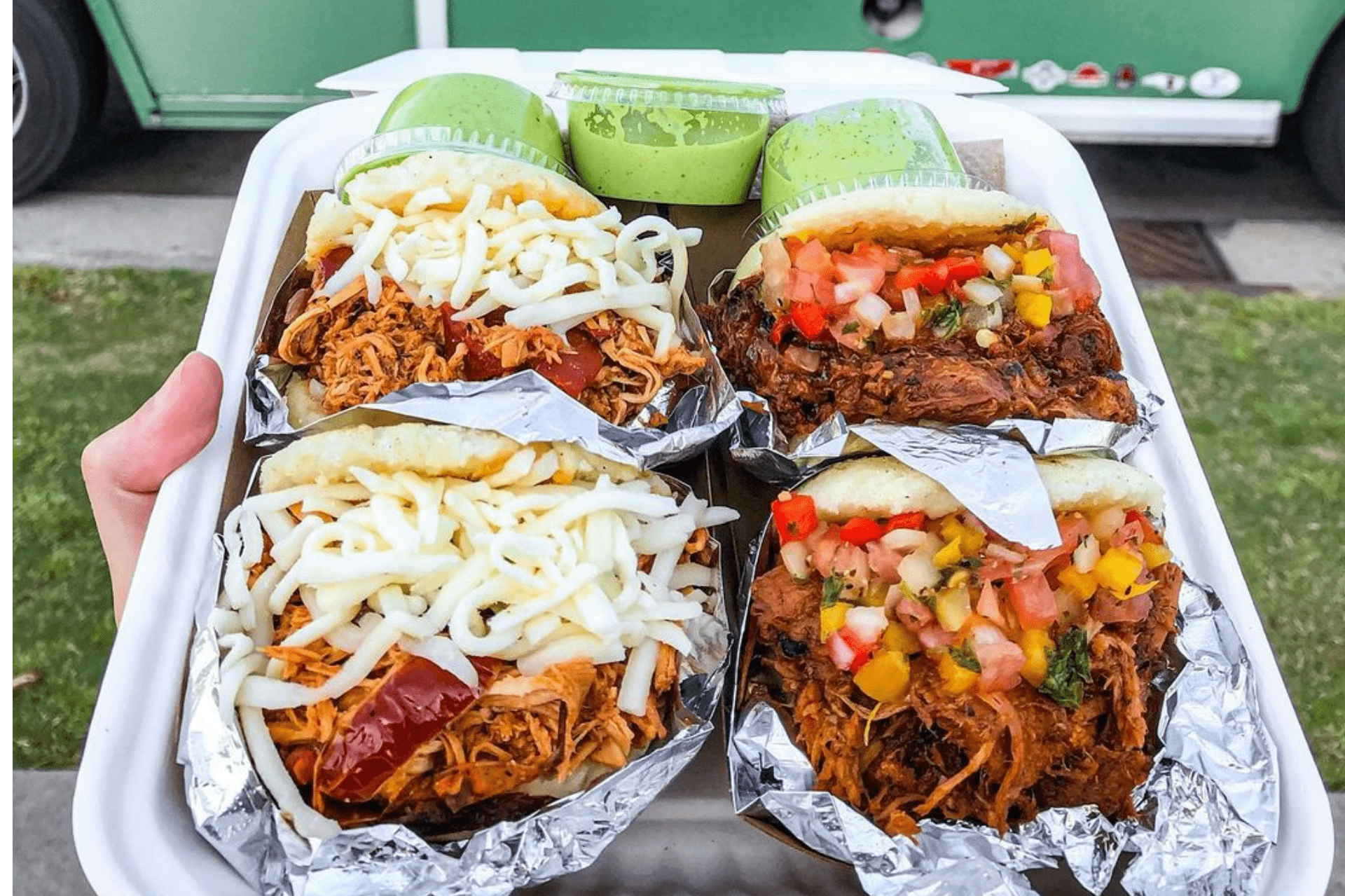 Gonza Tacos y Tequila
Gonza is a fantastic Mexican restaurant (and can be found in my Wake Forest foodie guide as well!) that serves upscale Colombian-Mexican cuisine. The food is great and the restaurant always feels festive!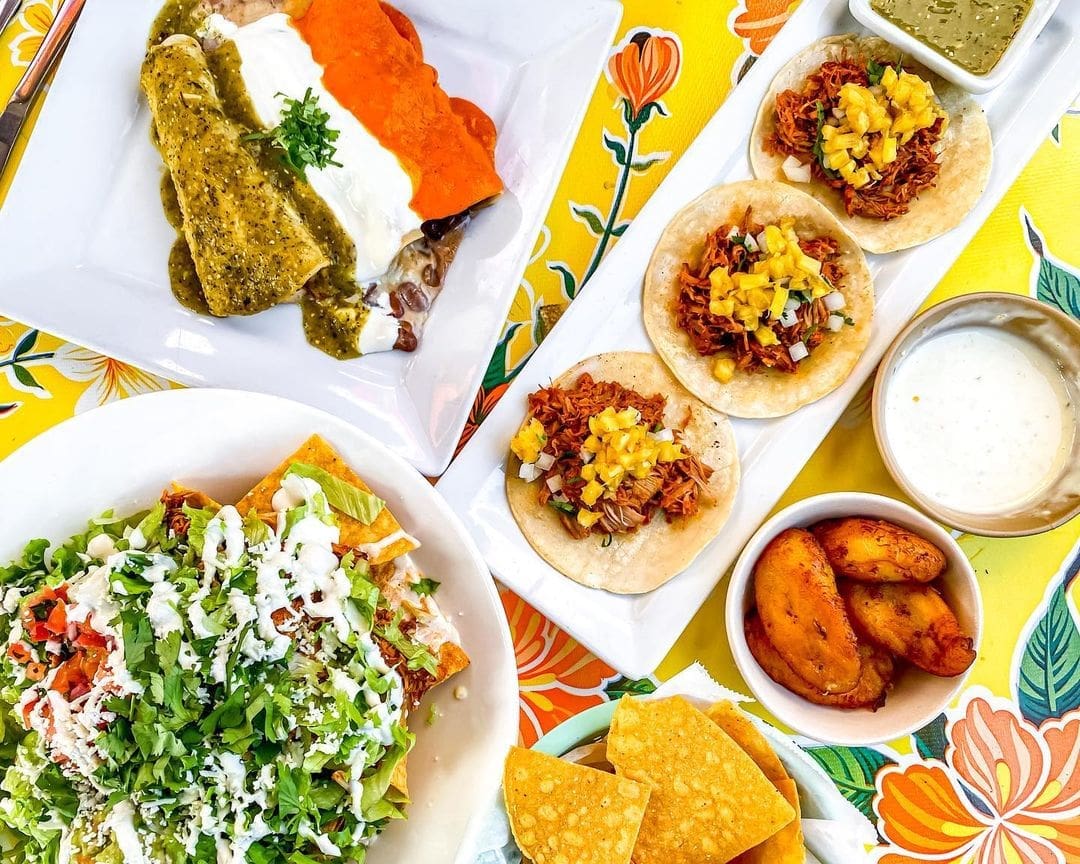 Alpaca Peruvian Charcoal Chicken
Alpaca is a Peruvian fast-casual restaurant with multiple locations across the Triangle and was one of our favorite Morrisville spots when we lived there. They have a North Raleigh restaurant and I have my fingers crossed that we will get more locations even farther north!
The rotisserie-style chicken and variety of sides make it a spot we never tire of.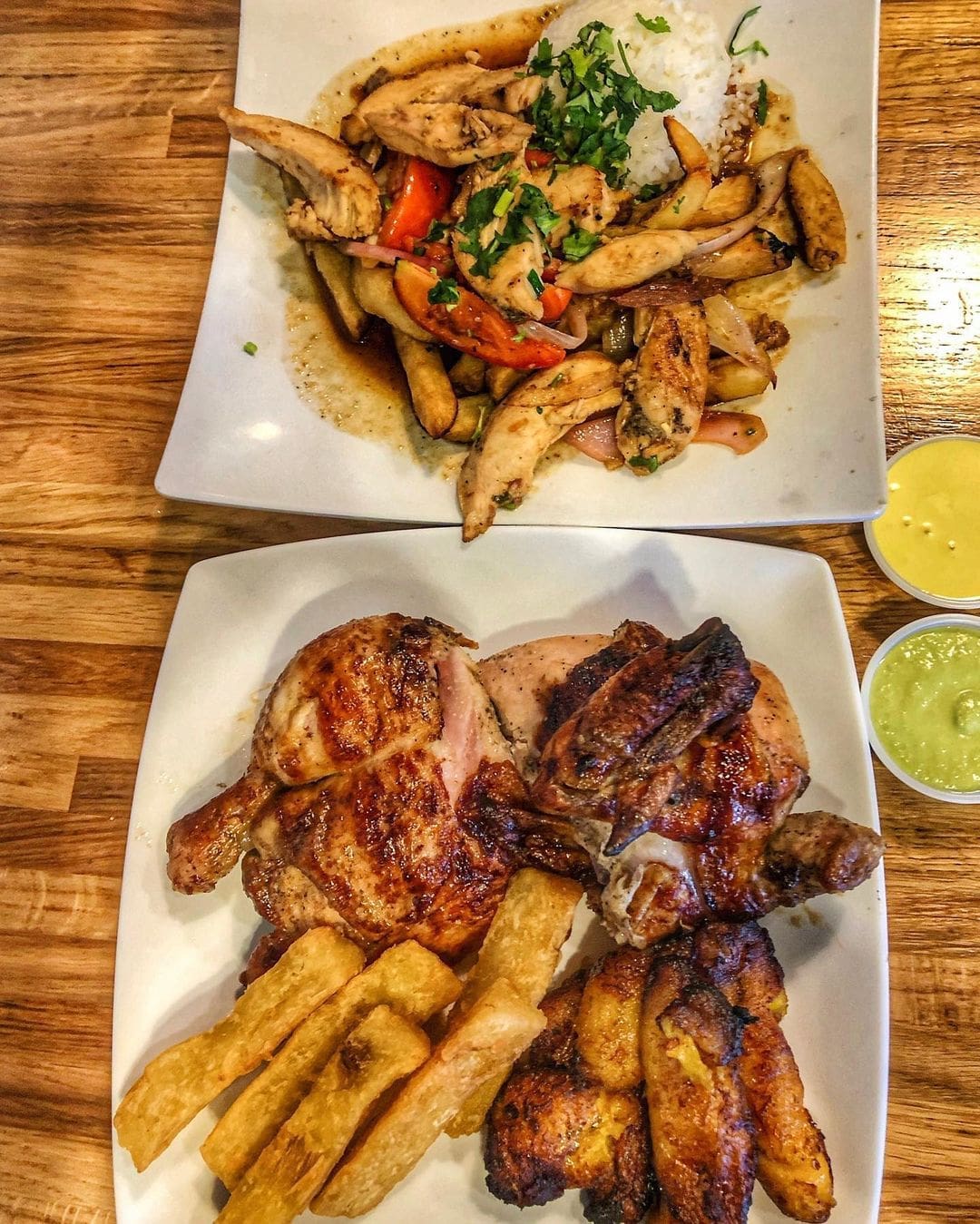 Mi Cancun
Mi Cancun is one of the best traditional Mexican restaurants in the Triangle, and I stand by that!
They serve the classics but they stand out for the abundant flavor and quality. The tableside guacamole, ACP, and fajita quesadillas are our favorite menu items, but you can't go wrong!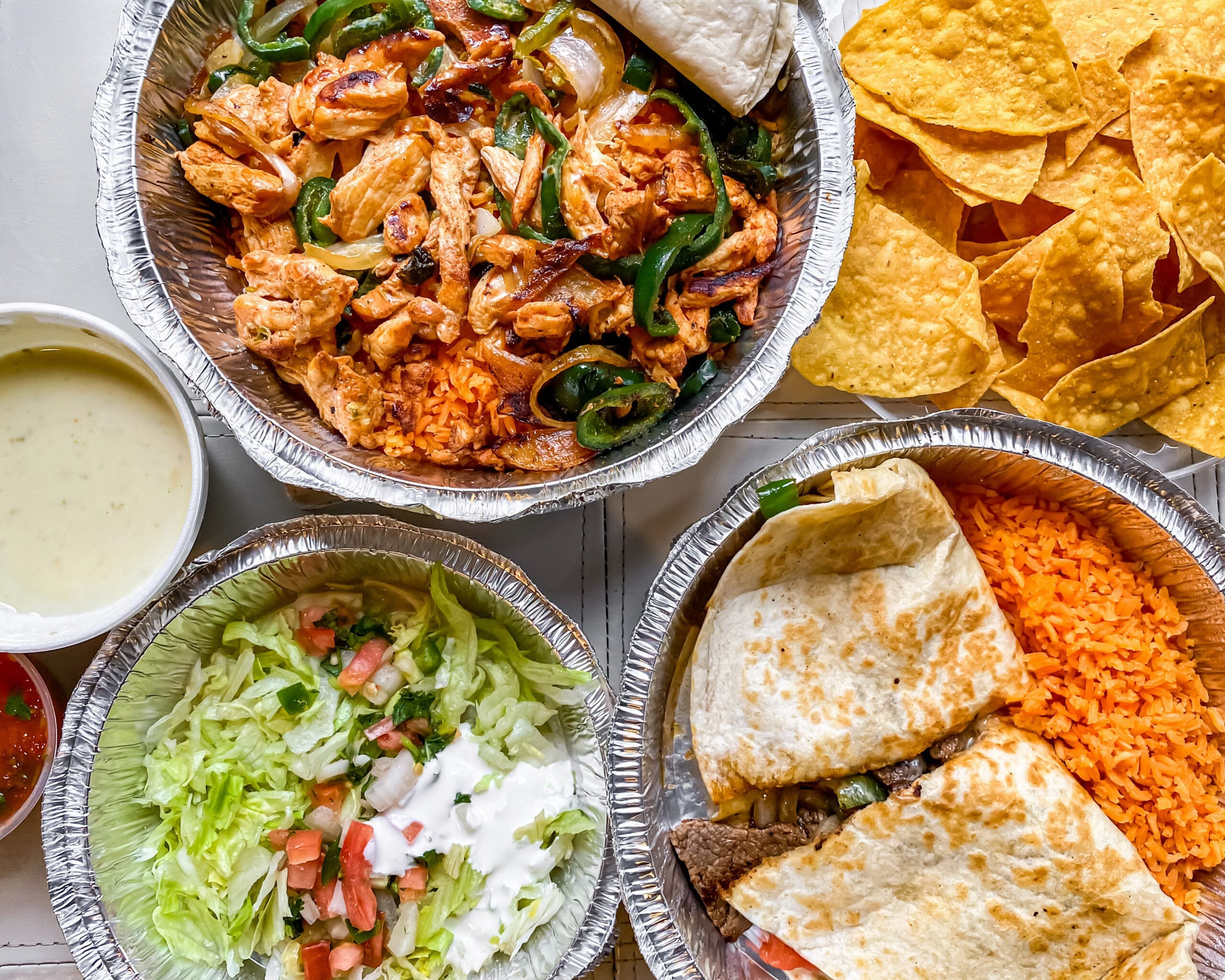 Our favorite pizza shops in North Raleigh
V Pizza
V Pizza has been a partner with NC Eat & Play for about a year now which has given us the chance to taste many of the menu items. V Pizza makes Neapolitan-style pizza in 1000-degree wood-fired ovens using ingredients imported from Italy.
We love their pizzas obviously, but also swear by their wings, sandwiches, and Stromboli's.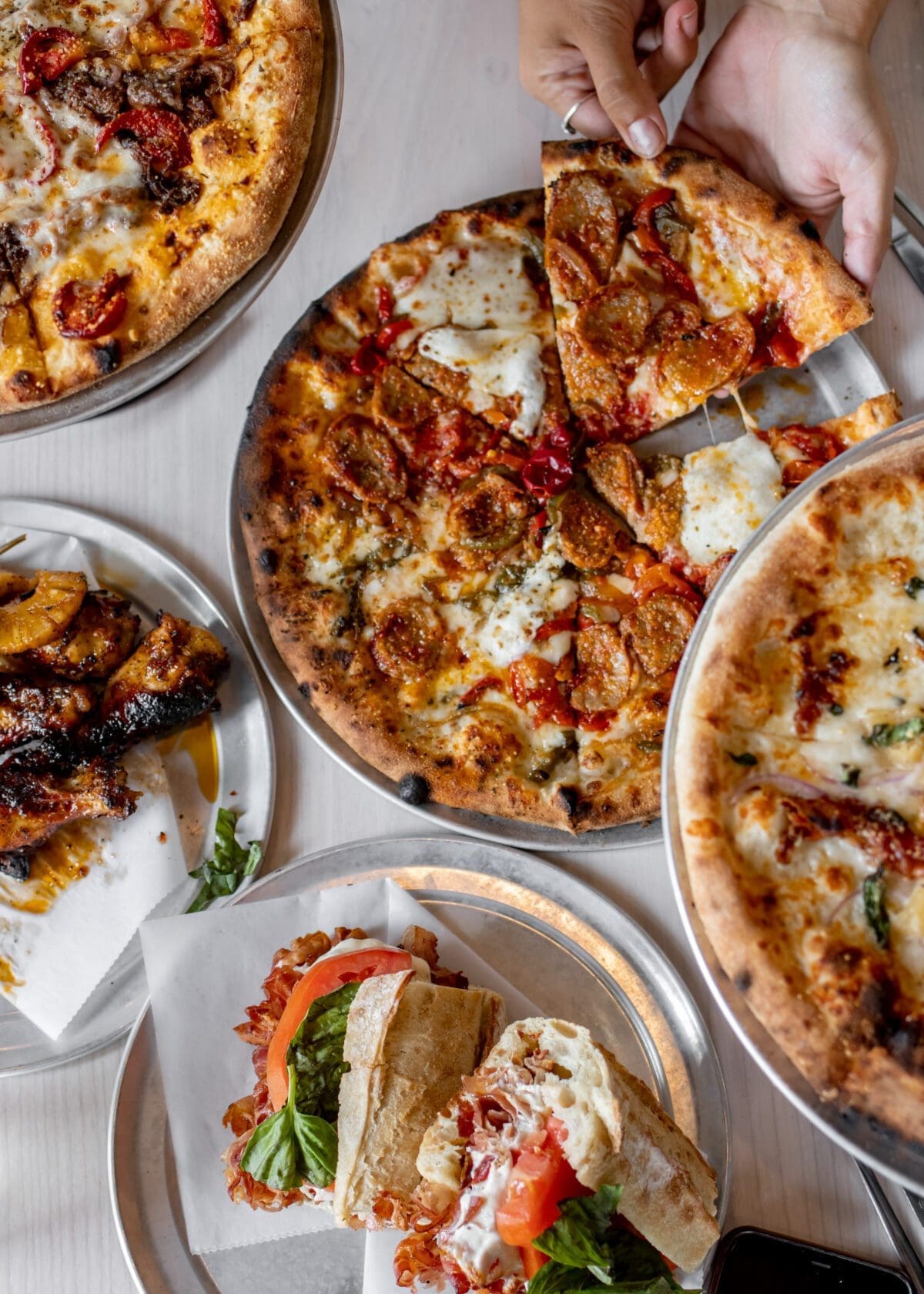 Peri Brothers
Peri Brothers is one of my top picks in the area if you're into thin crust New York style pizza that is perfectly foldable (the way NY style should be eaten, in my humble never-been-to-New-York opinion). We also love their cheese-stuffed garlic knots. Enough said, right?
American and Southern eats in North Raleigh
Relish Craft Kitchen
Relish is the first restaurant I recommend when someone tells me they want comfort food. They serve indulgent classics as well as fresh salads if you're not in the mood for cheesy carbs. They also have a great gluten-free menu! We love the pimento cheese fritters and skillet macaroni and cheese!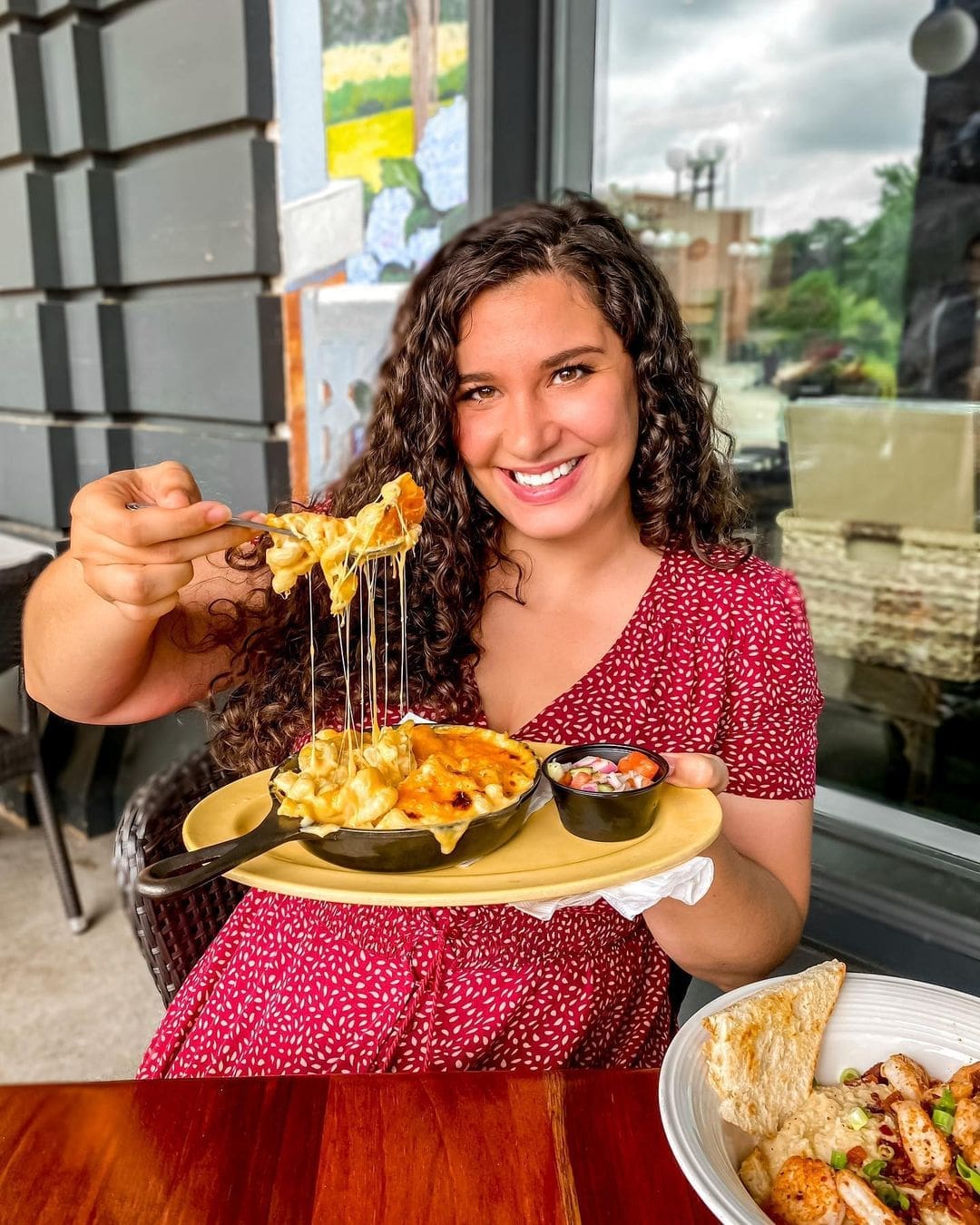 Big Ed's Restaurant
Big Ed's has quite possibly the tastiest pancake in Raleigh and definitely has the BIGGEST pancake in Raleigh. Big Ed's specializes in country cookin' that reminds me of my grandmother in the best way. The food is comforting, homemade, and delicious. Order a pancake, trust me. It will be one of the best you've ever had.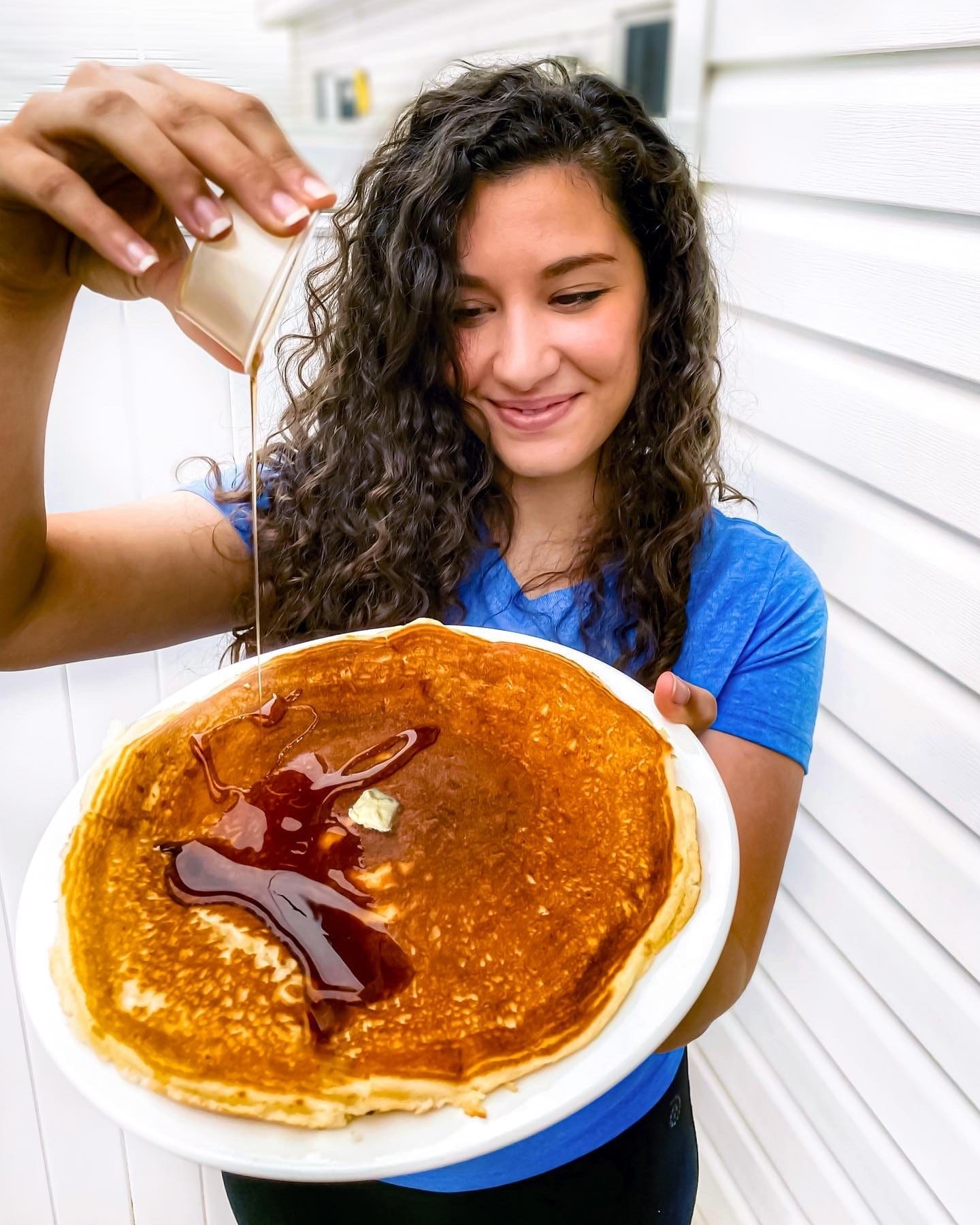 Cape Fear Seafood Company
Cape Fear Seafood is probably my favorite restaurant in Raleigh for a classic plate of American seafood. The restaurant originated on the coast in Wilmington and I'm so glad they opened a North Raleigh restaurant. The crab cakes, scallops, and shrimp & grits are superb!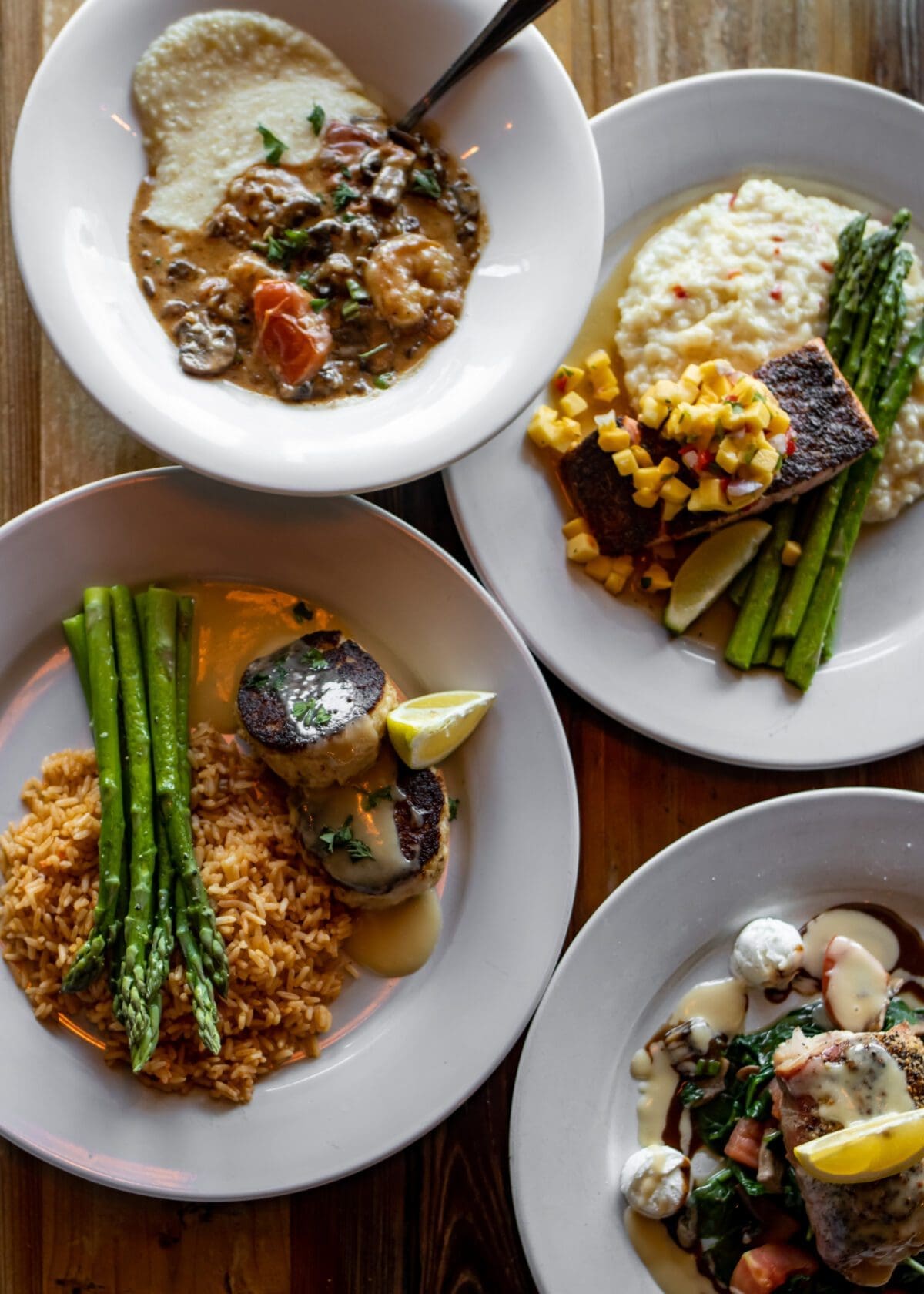 The Butcher's Market
The Butcher's Market has a few locations, one being North Raleigh. It's the best place to pick up quality meats, prepared dinners, and other local goods. They also make fresh made-to-order sandwiches that we love!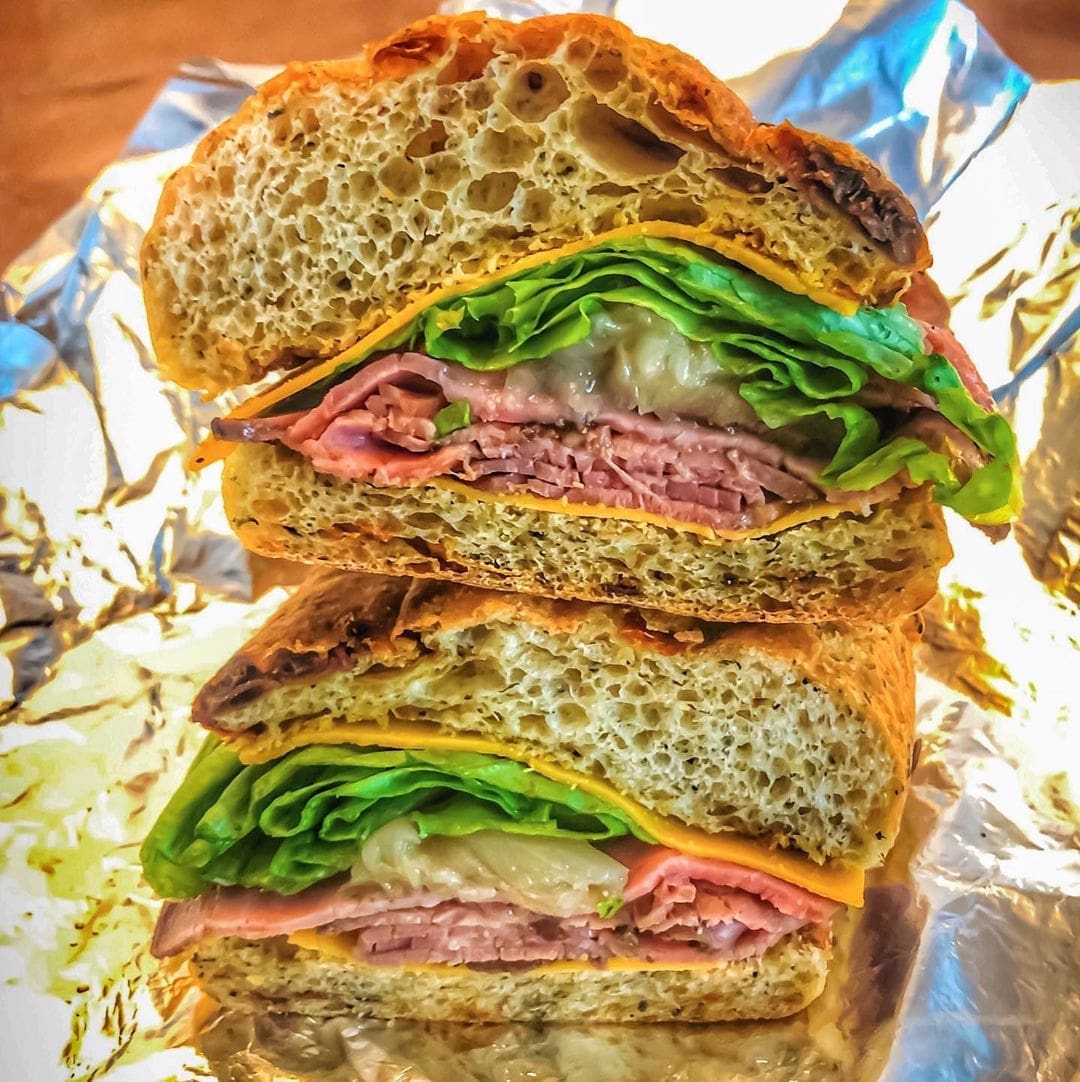 Bakeries and desserts in North Raleigh
Michael's English Muffins
If you've never tried a fresh, homemade English muffin, you are in for a TREAT. Each muffin at Michael's undergoes a 12-24 hour labor of love, and they sure taste like it. They are absolutely outstanding!
Try one with a spread on it, order a savory breakfast sandwich, or take a pack home to eat throughout the week. You'll be glad you did!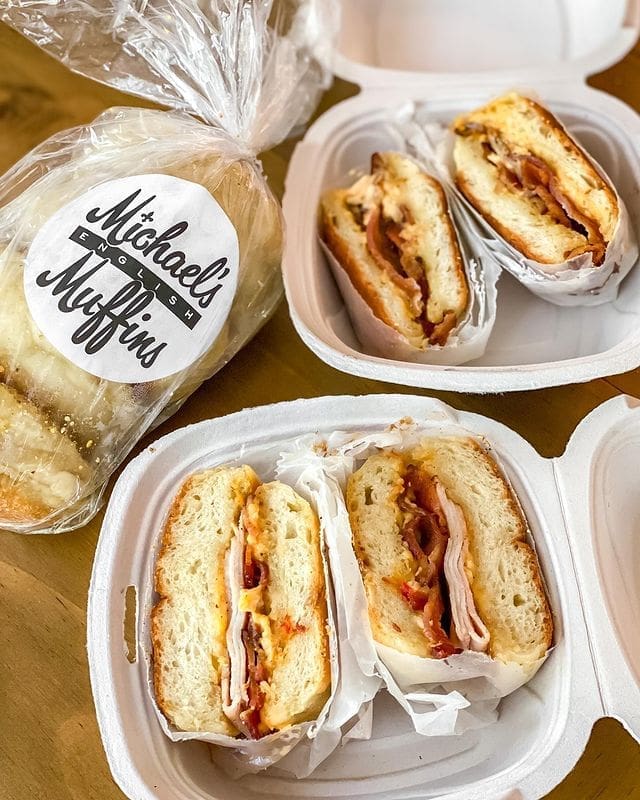 FRESH Local Ice Cream
FRESH Local Ice Cream is our favorite local handmade ice cream shop. The rotating monthly flavors are always so fun and delicious, but the permanent flavors are amazing too. The ice cream is creamy and full of chunky mix ins!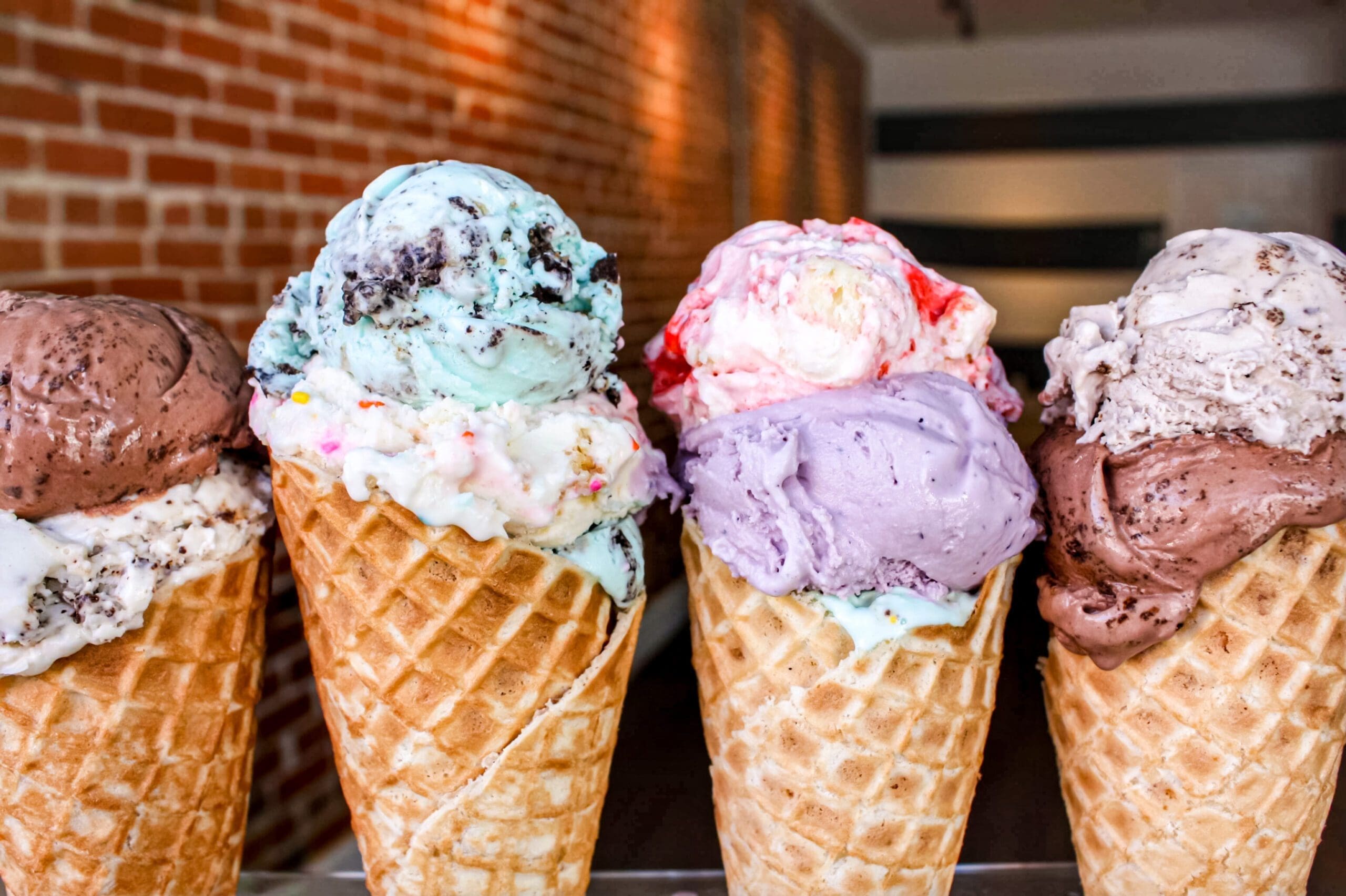 Burney's Sweets & More
Burney's specializes in the most delicious glazed croissants and fresh pastries daily. I absolutely love everything I've tried from here, and a dozen glazed croissants always make the perfect gift!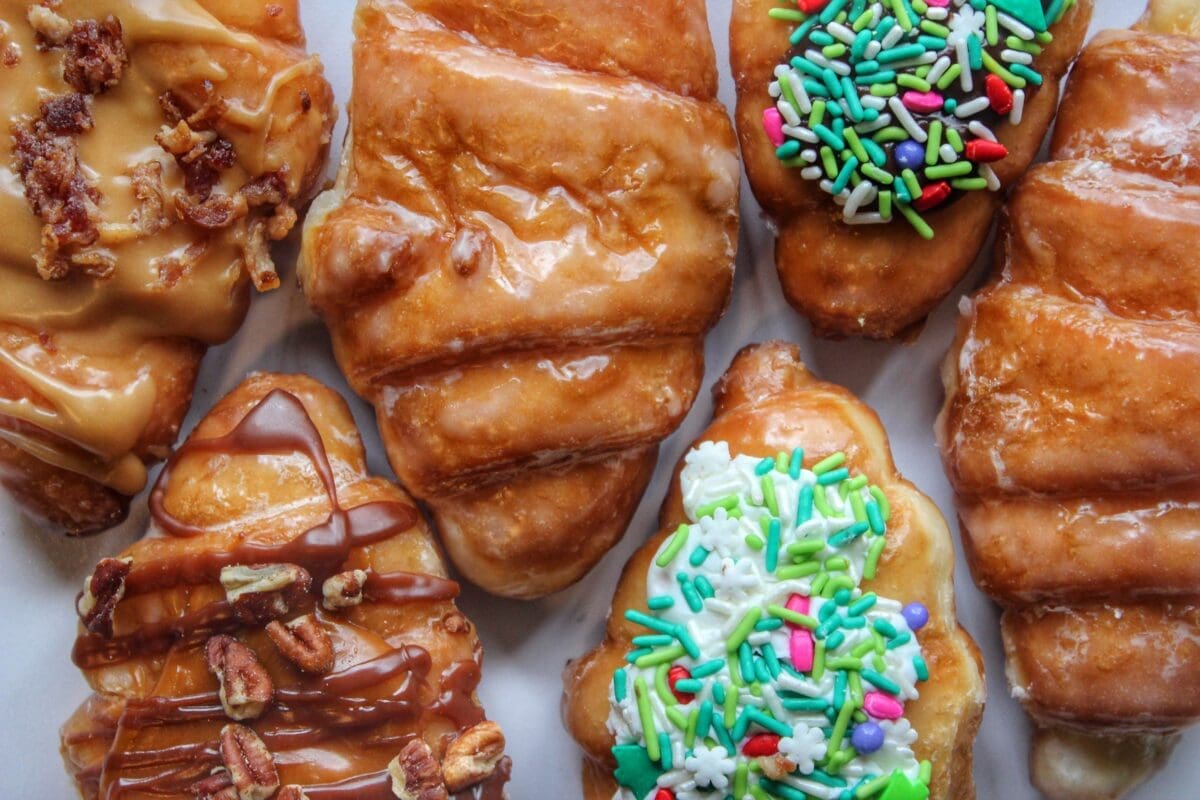 NY Bagel & Deli
NY Bagel & Deli has been recommended to me so many times, particularly by former Northerners. Once I finally tried it, I completely understood their excitement over it! They truly do make amazing bagels. I can't compare them to authentic New York bagels, but I can tell you I sure found them delicious.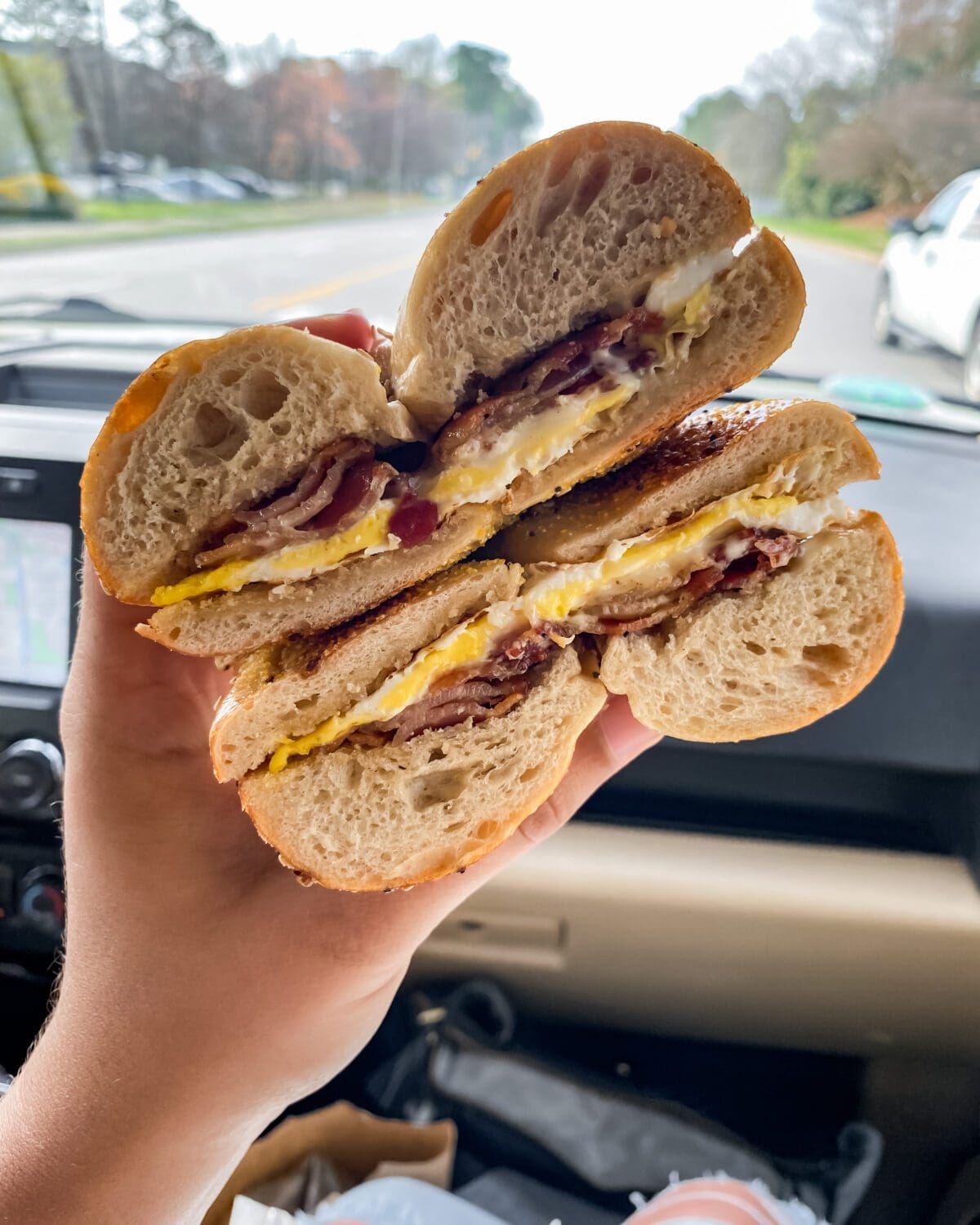 Goodberry's
Goodberry's makes the BEST frozen custard. Don't believe me? Try it. You will be hooked. The texture is just perfection! Each day, they have a new flavor, which keeps us returning for our favorites!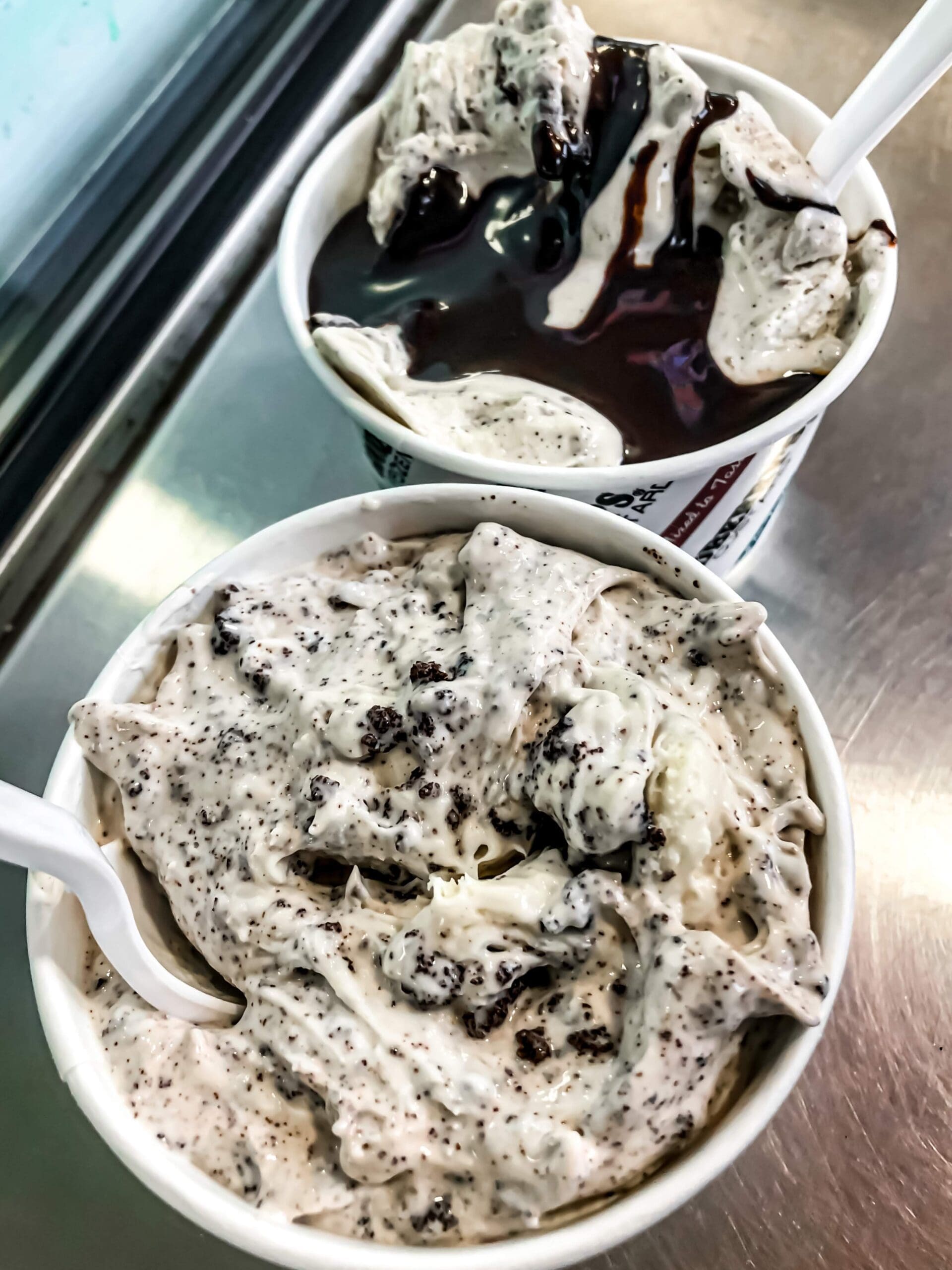 Baker's Dozen Donut Shop
Baker's Dozen in North Raleigh is a beloved donut shop among locals for good reasons. The donuts are fresh, sweet, and tasty. The apple fritters are some of the best around!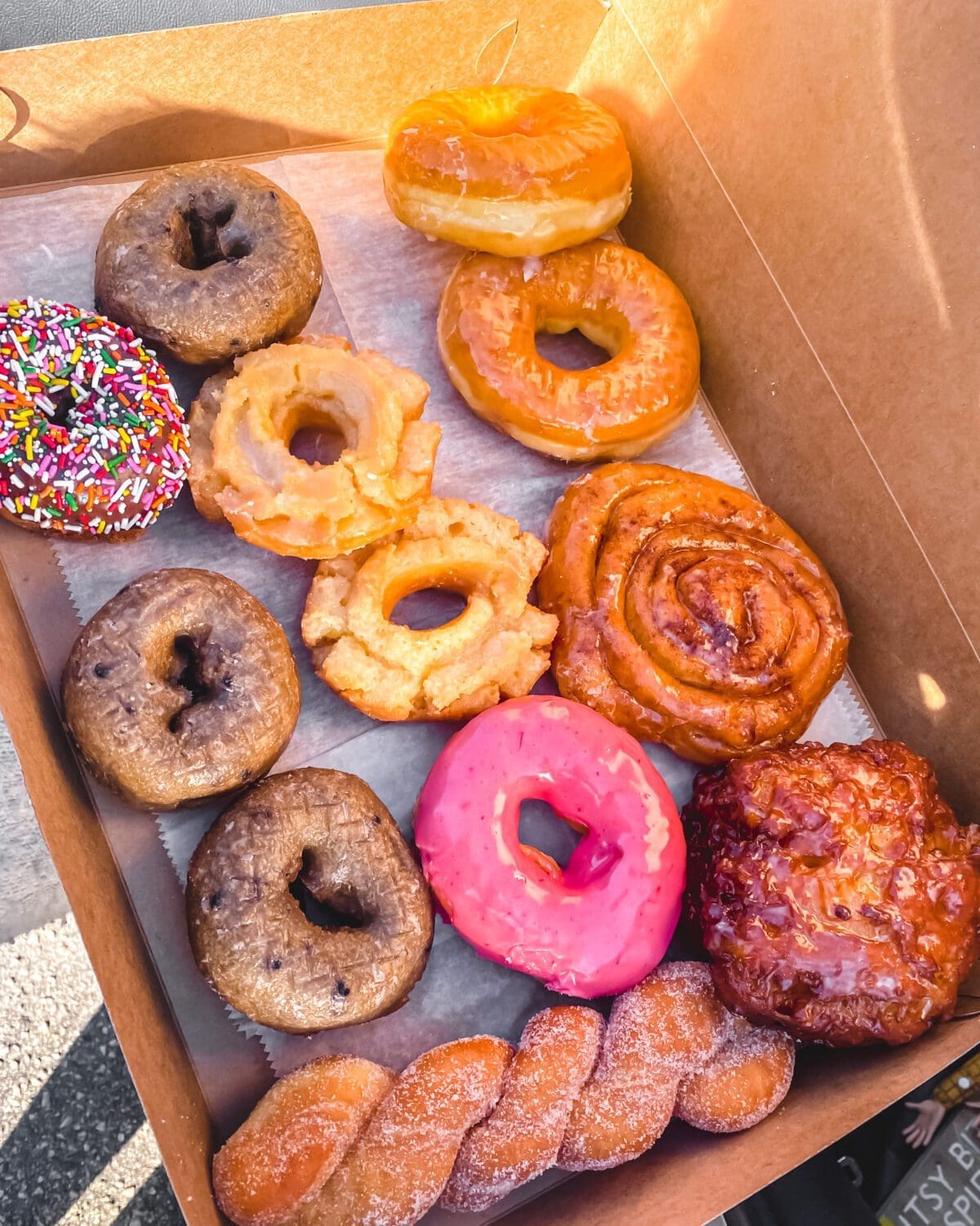 Did we miss your favorite?
As we only include places we have personally tasted and can vouch for on our guides, we know we are missing more than a few key players in North Raleigh! Let us know which establishments we need to try and hopefully add to this list!