The Batchmaker is bringing decadent desserts to the Queen City through a charming bakery that locals adore for its pastry selection and enchanting interior.
A self-taught baker, Cris, rapidly gained a loyal following in Charlotte with her homemade treats and eventually opened The Batch House where patrons can indulge in her beautiful baked goods.
On our most recent visit to Charlotte, I knew I had to make The Batchmaker a priority. I'm happy to report that the desserts are as delicious as they look!
The Batch House has an aesthetically pleasing design that you'll love!
Upon first entering the Batch House, I had to smile as I admired the interior that so gracefully blends quaint and modern design. Imagine a tea party with your grandmother…but your grandmother is royalty.
Its cozy classiness made me want to stay there all day eating treats and taking pictures. What more can you ask for in a bakery?
The Batchmaker creates unforgettable treats!
On to the good part: the baked goods. Cris has truly honed a special craft in her ability to create an immaculate pastry. I was able to try a variety of her selection the day I visited and genuinely enjoyed everything. You'll find cakes, cookies, brownies, cheesecakes, and more in the Batch House.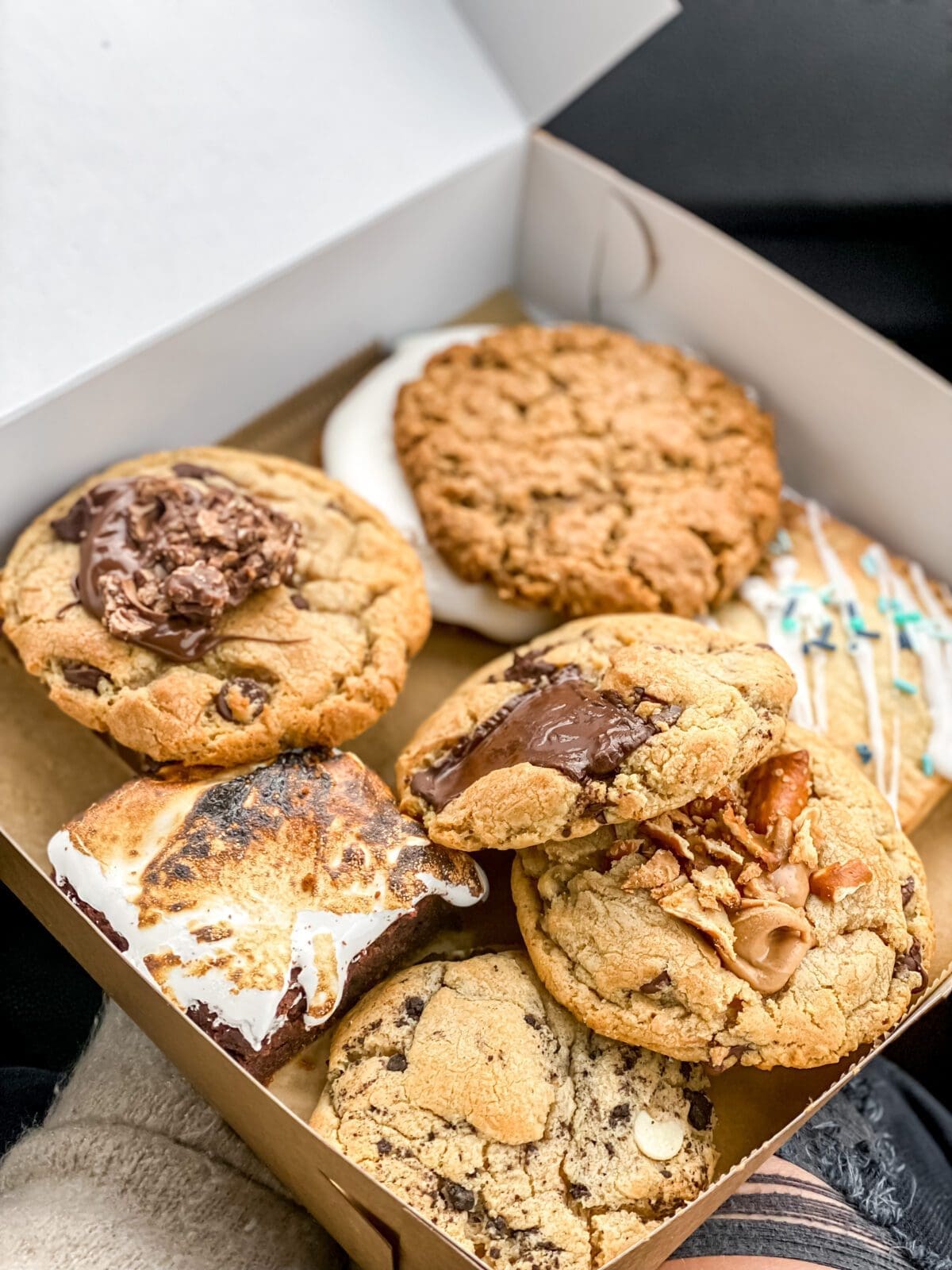 If you want my top two recommendations, they are definitely the oatmeal cream pie and s'mores brownie. I'll let the pictures do the talking!
The Batchmaker has an inspiring story, baked goods you'll never forget, and an atmosphere you'll never want to leave. It's one of my favorite establishments in Charlotte and I know you'll love it too!
We recommend
You can't go wrong with any of the desserts, but our top picks are the oatmeal cream pie and s'mores brownie!
Wear a cute outfit and take advantage of the charming aesthetic with a quick photo-op!