Southern Craft Butchers- The Sandwich Shop You Can't Miss in Raleigh
We recommend
The Italian- this sandwich is their most popular order by far and is usually my first recommendation for people. If you like a good, zesty Italian sub, theirs cannot be beat.
Southern Classic Burger- this burger is an absolute dream for all you pimento cheese lovers out there!
Onion rings- these are a recently added menu item and quickly became my favorite side option. They are everything I want an onion ring to be— fried to a crisp with a properly cooked onion inside.
It's no secret that I'm the biggest fan of Southern Craft Sandwiches. They are in my top five restaurants in N.C! The bests subs and burgers around. If you haven't tried it yet, I promise you will not be disappointed.
The owner, Mark Hansen, is the friendliest guy and just loves making people happy with his food. He's a craft butcher, trained at Fleishers Butchery Training program in New York, one of the finest in the nation.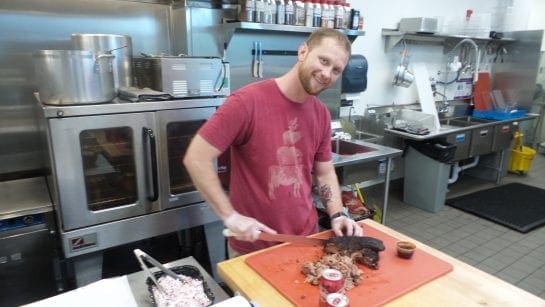 Southern Craft Sandwiches was formerly known as Southern Craft Butchers. Once operating as a butcher's market, they made the call to focus on their prepared sandwiches and burgers because that's where their business thrived. It was certainly a wise choice because business has never been better for them. Mark is constantly pumping out new menu items and flavors and I have yet to be even slightly disappointed with any of them.
Southern Craft is located in the charming Lafayette Village in Raleigh. It makes for a lovely afternoon to grab food and eat at one of the many tables scattered around the French-themed shopping center.
8460 Honeycutt Rd Suite 116, Raleigh, NC 27615