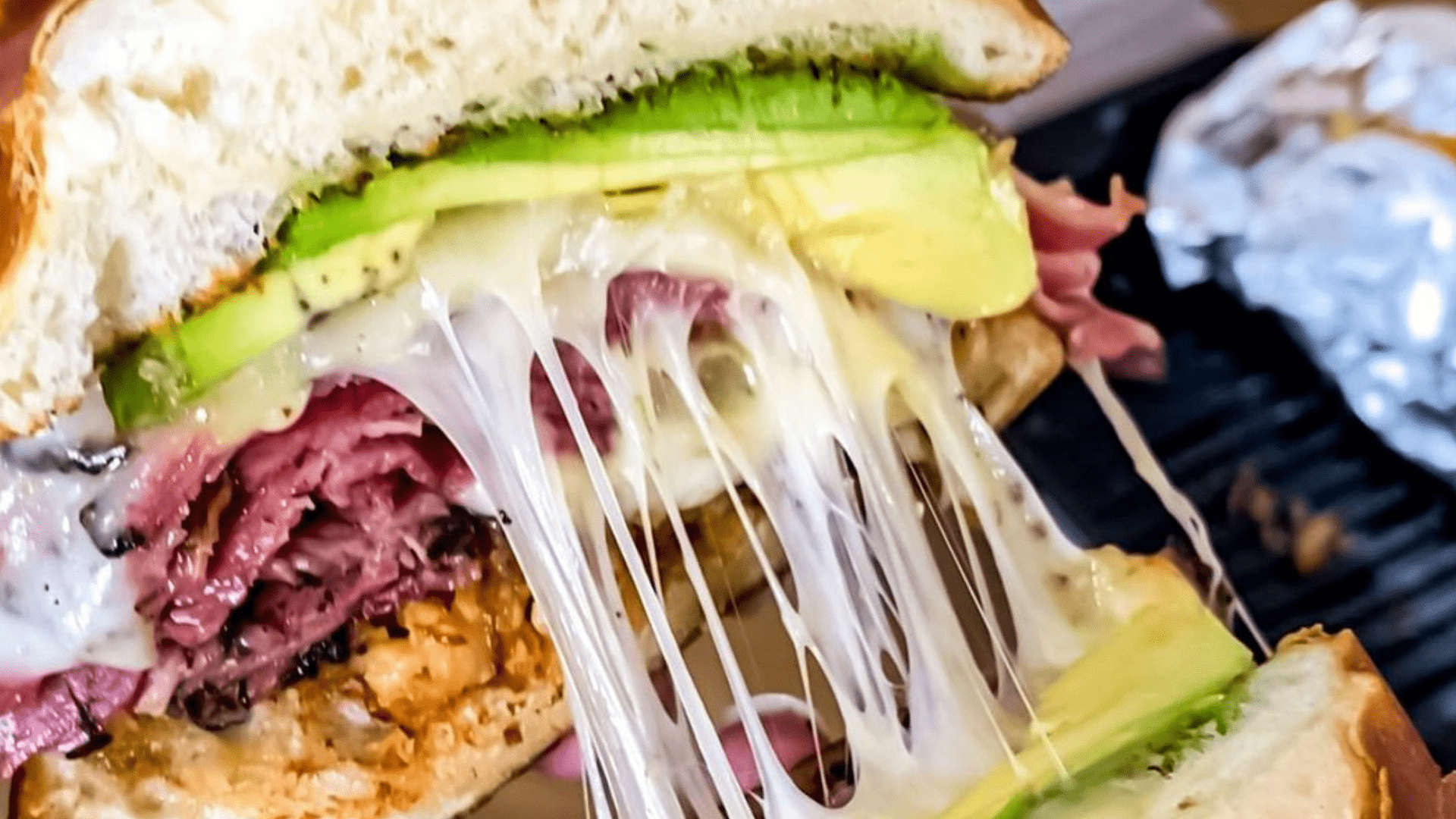 Over the Falls is Wake Forest's go-to for sandwiches.
We recommend
Well, of course, Megan's favorite, the Cali Pastrami.
You won't go wrong with hand-tossed stone over flatbread.
Lots of choices on the kid's menu.
Over the Falls made Megan fall head over heels for their Cali Pastrami.
This is how you make someone a sandwich lover. Over the Falls in Wake Forest, loads it with NY Navel Pastrami, avocado, Habanero Jack Cheese, fried onions, and chipotle mayo on a pretzel roll. 
Megan grew up in Wake Forest. Places like Over the Falls holds a special place in the hearts of the Wake Forest community. There are tons of neighborly vibes to go around. 
Worthy of mentioning, Over the Falls offers more than a dozen salads and more than two-dozen types of burgers and sandwiches. There's something for everyone!
If you're in the mood for big-flavored handheld nosh, it's worth the drive. If you're a newcomer to Wake Forest, Over the Falls will make you feel at home. Make sure to tell your newcomer friends! 
Remember, it's called the Cali Pastrami and it's loaded with absolute deliciousness. Want something different? There's plenty on the menu to fall in love with. 
Vegetarians you're gonna want to try the Green Goddess. This sandwich consists of grilled sourdough bread with mozzarella, feta, Swiss, pesto, spinach, and avocado. Megan's mom loved it!
LAST BITE: You'll see from Megan's post that sometimes you need to try a place a few times to find your favorite. Don't let one choice be your only choice. It just may be the very next order that makes your heart jump.
419 South Brooks St., Wake Forest, NC 27587