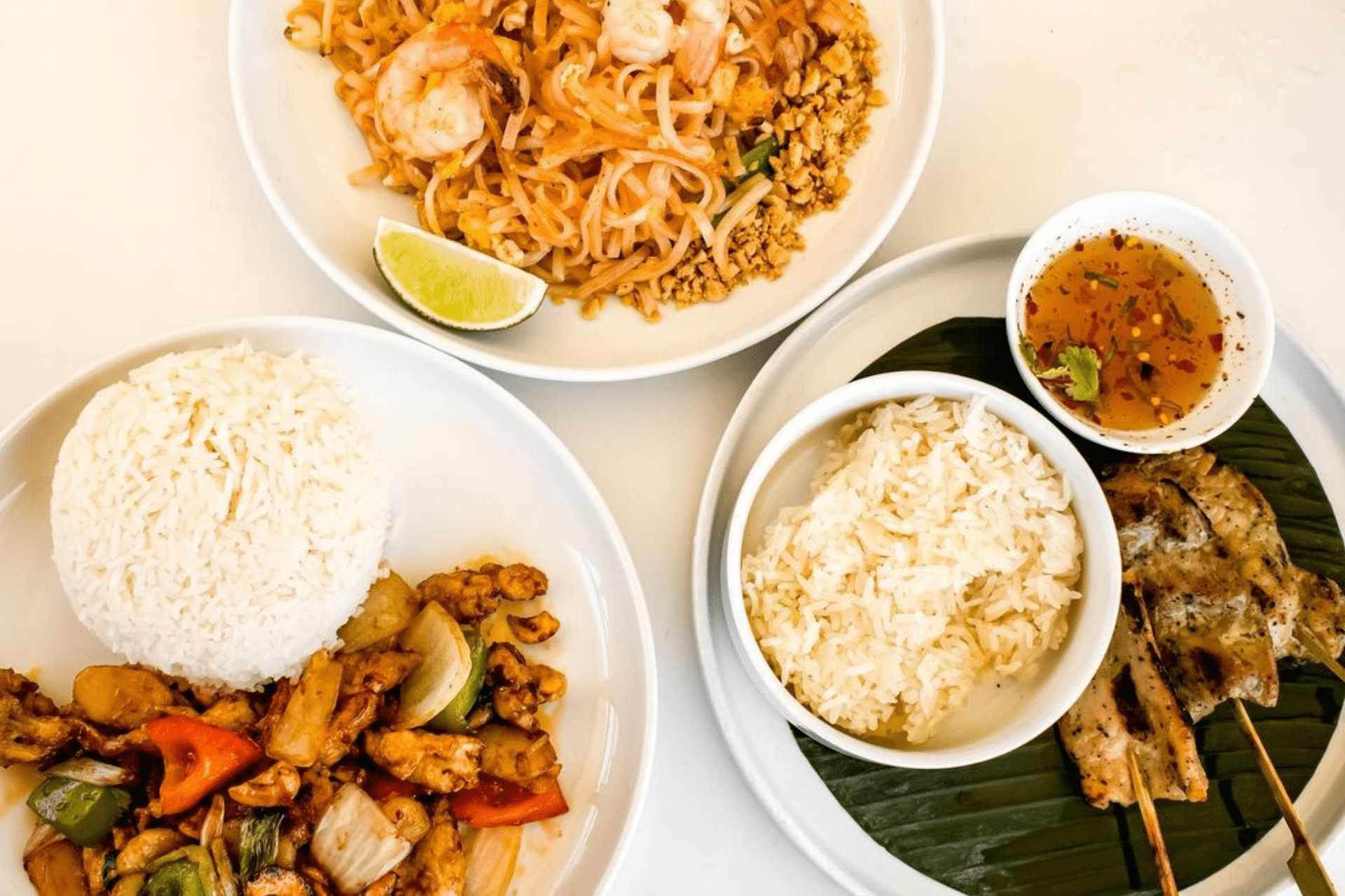 Osha Thai Kitchen & Sushi: Authentic Flavor in Holly Springs
We recommend
When the owner is as gracious as Osha's owner, you can't go wrong with their picks. Always engage the owner whenever possible. Their pride will shine and you'll be sure to have some of the best of what they're most confident in serving.
Make it count with apps. If I've said it once, I've said it a thousand times – apps are a great way to really experience the taste point-of-view of a restaurant. Sometimes, there are safe choices but look for interesting ones too.
Go with traditional dishes you've heard of and one or more that you haven't. I had to try Thailand's most familiar and popular national dish, Pad Thai. Osha's spicy salmon avocado salad was a tasty surprise I treated myself to.
Osha Thai Kitchen & Sushi is one of the most loved Thai restaurants in the Triangle. I hear a lot of differing opinions about restaurants, but Osha is one I had only heard glowing recommendations for. After the countless positive reviews in my inbox, I knew I had to try it for myself and I'm so glad I did! Osha specializes in Thai and Japanese cuisine with an emphasis on gorgeous presentation and authentic flavor.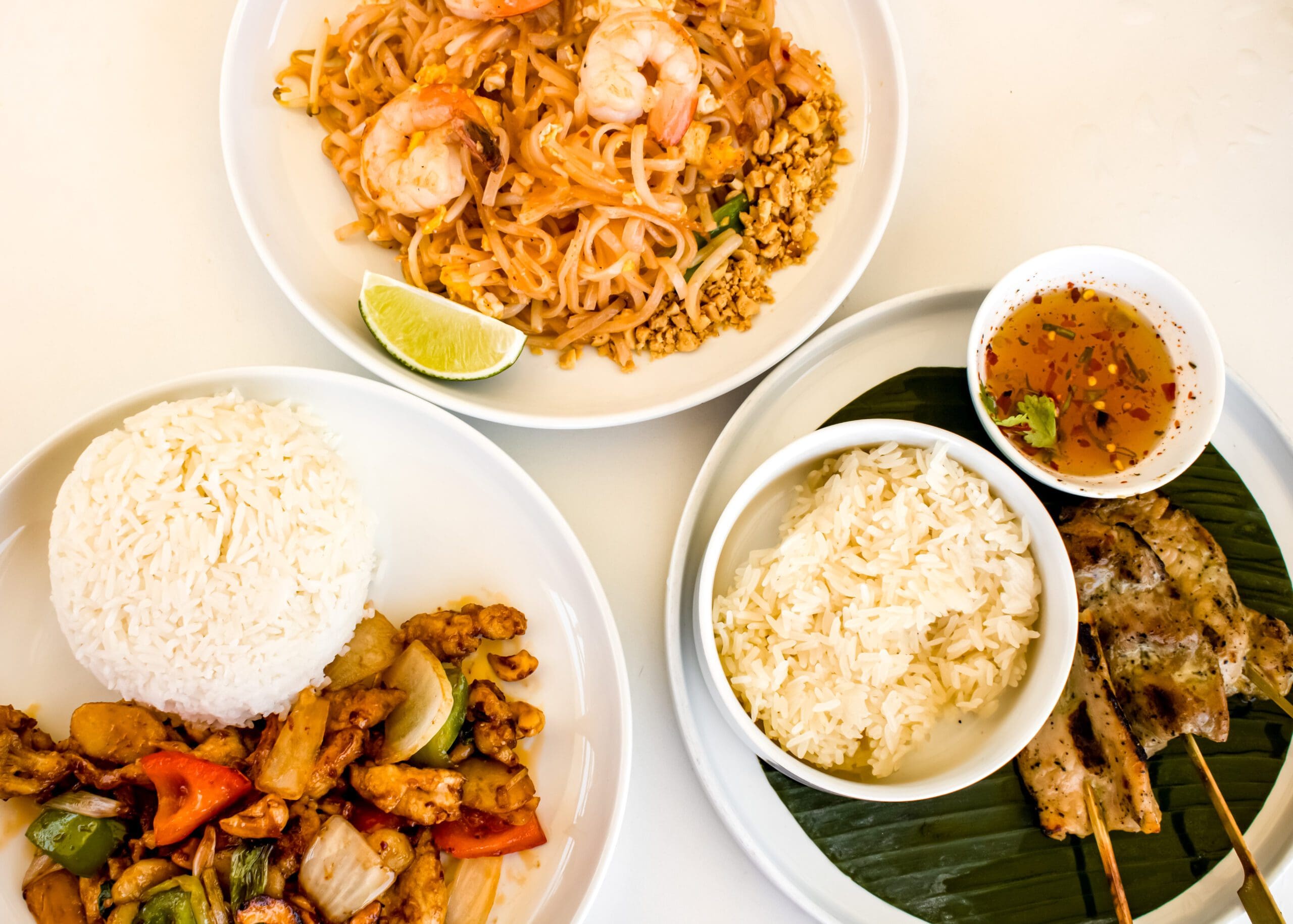 Osha Thai Kitchen & Sushi serves authentic flavors in an inviting setting.
In the heart of Holly Springs, Osha features a modern yet welcoming interior along with a lovely outdoor patio.
View this post on Instagram
Storytime: we opted to sit outside on the patio. While the overall experience out there was wonderful, there were a couple of bees that were determined to ruin our meal! No one else was being bothered, so I don't think it's a common occurrence and I assume these bees liked something we ordered or were wearing. Our waiter noticed us dodging these bees, walked up calmly, caught one by the wings with his fingers, and let it go somewhere away from us. We were dumbfounded by this angel bee-whisperer of a server! Needless to say, the service at this restaurant is above and beyond! Haha!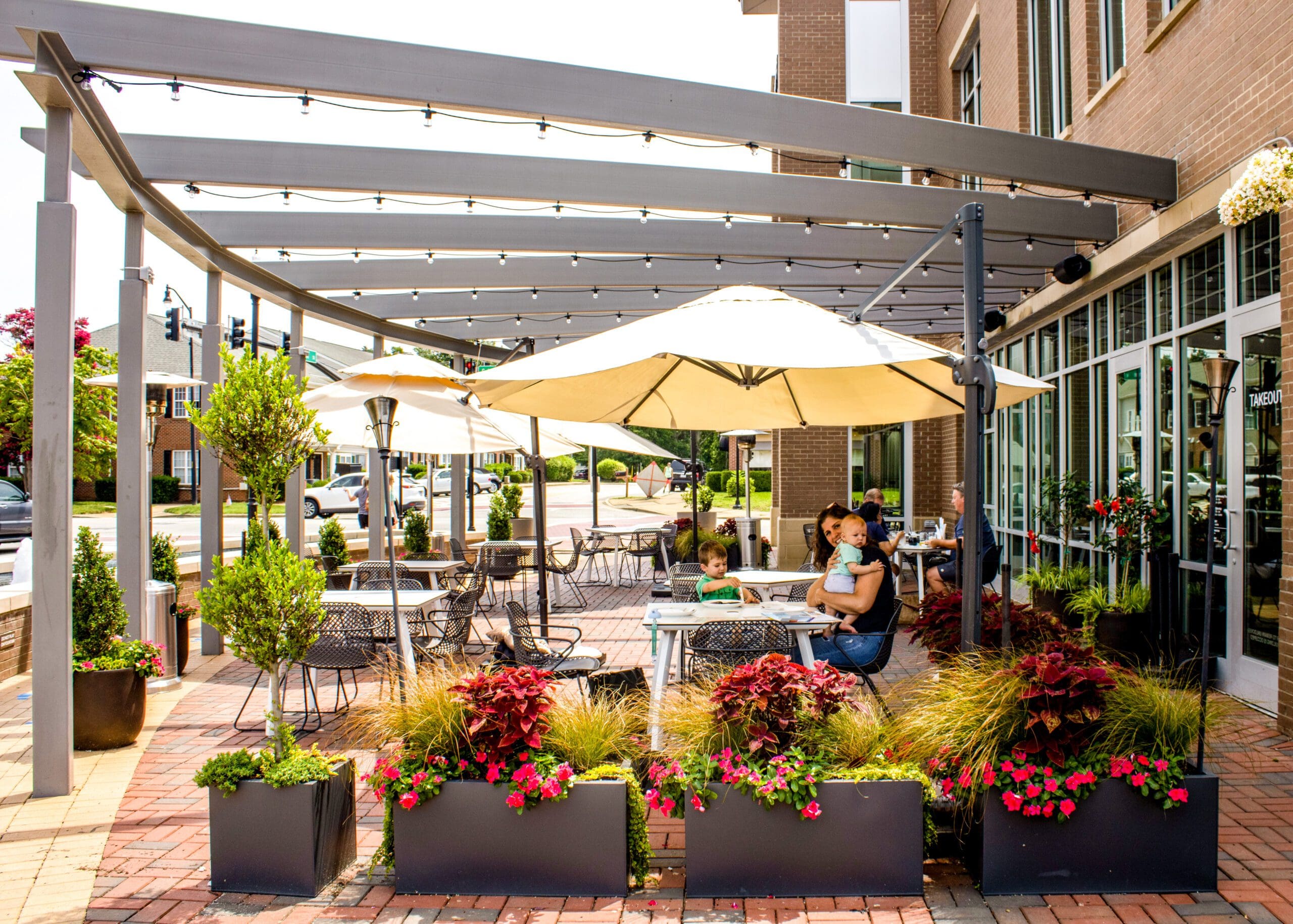 Dishes hand-picked by the owner himself.
We were greeted by the owner who was kind enough to not only host us but guide us in what to order. He pointed out a few of the dishes that he's the proudest of and we trusted his judgment, which proved to be a wise decision! Each of these menu items were outstanding and I'd recommend any of them!
Moo Ping
This appetizer consists of coconut milk marinated pork, sticky rice, and a spicy dipping sauce. The pork was tender and the flavors were spot on!
Spicy Salmon Avocado Salad
Found under the Japanese Cold Bites section of the menu, the owner insisted that this dish was both beautifully plated and impressive in flavor. I can see why it was one of his picks and I'm sure you can too! It contains sashimi-style seared salmon that is topped with avocado, tomato, black tobiko, daikon sprouts, and fresh chili lime.
Shrimp Pad Thai
Pad Thai is one of the most popular dishes at Osha and we really enjoyed it, leaving no crumb uneaten. Shrimp, rice noodles, egg, fried tofu, fish sauce, bean sprouts, chives, and peanuts come together to make this meal a delight.
Downtown Dynamic Dragon Roll
In addition to Osha's selection of specialty rolls, they have a few signature rolls that are more costly due to their artfully crafted ingredients and flavors. We were directed to the Downtown Dynamic Dragon roll which at $28 is one of their two most expensive and elaborate rolls. It was exquisite in both taste and appearance!
In this roll, you'll find shrimp tempura, cream cheese, and asparagus topped with avocado, baked fish, Japanese mayo, masago, eel sauce, scallion, micro chives, and rice cracker bits.
Check out some of my other favorite
eats
in North Carolina!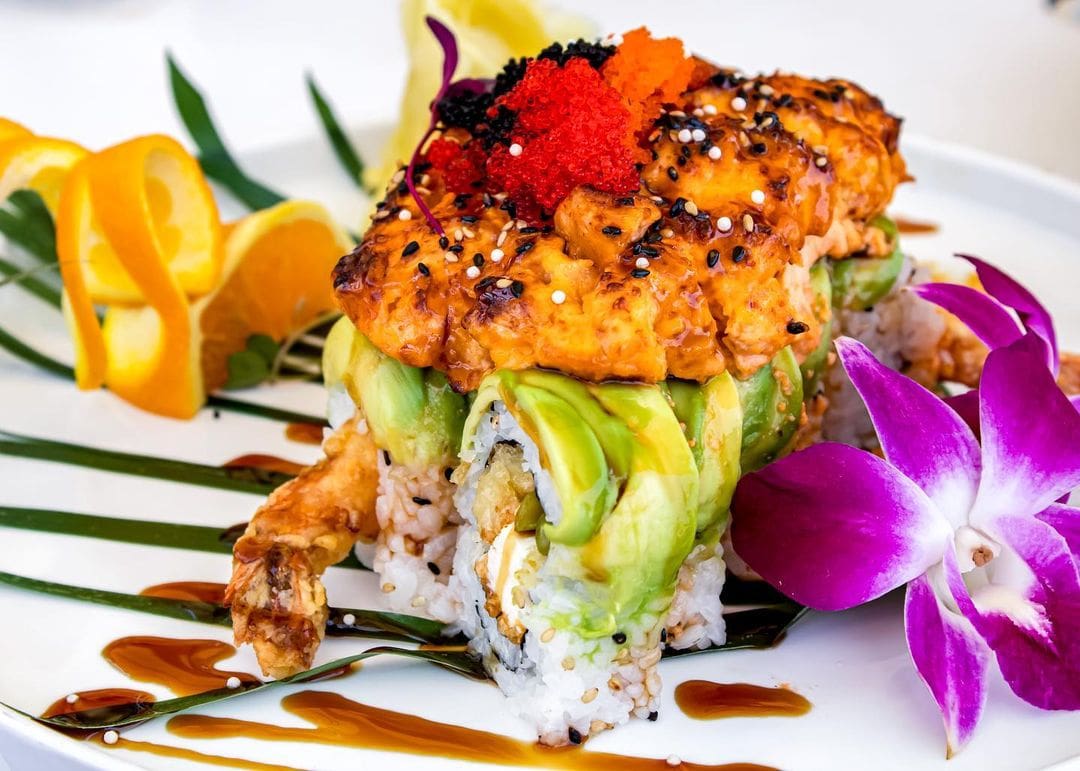 Cashew Chicken
The dish that surprised me the most was the Cashew Chicken. I figured it would be good, but I didn't expect it to have such intense flavor (in the best way). I couldn't stop eating it! Chicken, cashews, water chestnuts, onion, bell pepper, dried Thai chili, scallion served with rice.
242 S Main St Suite 100, Holly Springs, NC 27540