There's nothing more indulgent than taking time for a delicious brunch. There's no reason to wake up early, and there's no judgment in ordering from a menu that hosts a delicious mix of traditional breakfast, lunch, dinner, and specially created dishes.
PRO TIP 💡 : If you want to experience a restaurant for the 1st time, brunch menus are a great way to experience the chef's creativity and specialties.
I wanted to share a simple brunch guide using one of my favorite places. So if you need ideas because you may have celebrated a bit too much or you're looking to keep the celebration going, I say go for it and indulge.
Before the year ended, Harrison, the boys and I moved back to my hometown, Wake Forest.
As excited as I was to build our first home with Harrison, to be honest, I was scared to be back and away from all my regular favorites in my Triangle cities of Raleigh, Morrisville, Cary, and Durham.
Norse Brewing Company renewed my heart for Wake Forest.
It's a Nordic-themed brewery that serves Scandinavian food with a southern twist, craft beer, cider, mead, and cocktails (mocktails for us!). You'll find a Viking theme in the restaurant and on the menu.
How to maximize your brunch experience
Order with your eyes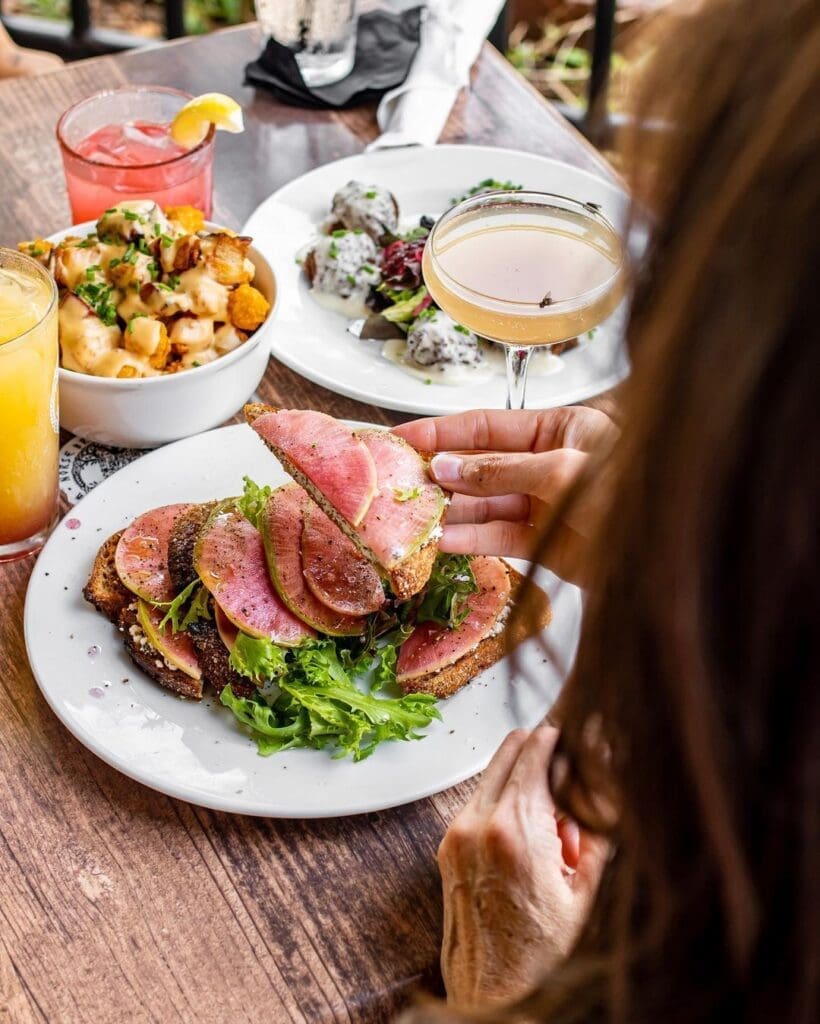 Scan the menu and see what's offered on your brunch menu. Many places offer avocado or bread with special jams to add some sweet tartness.
When I visited Norse Brewery Company with my mom for lunch, I discovered radish toast on Union Special Bread with goat cheese.
Think like a kid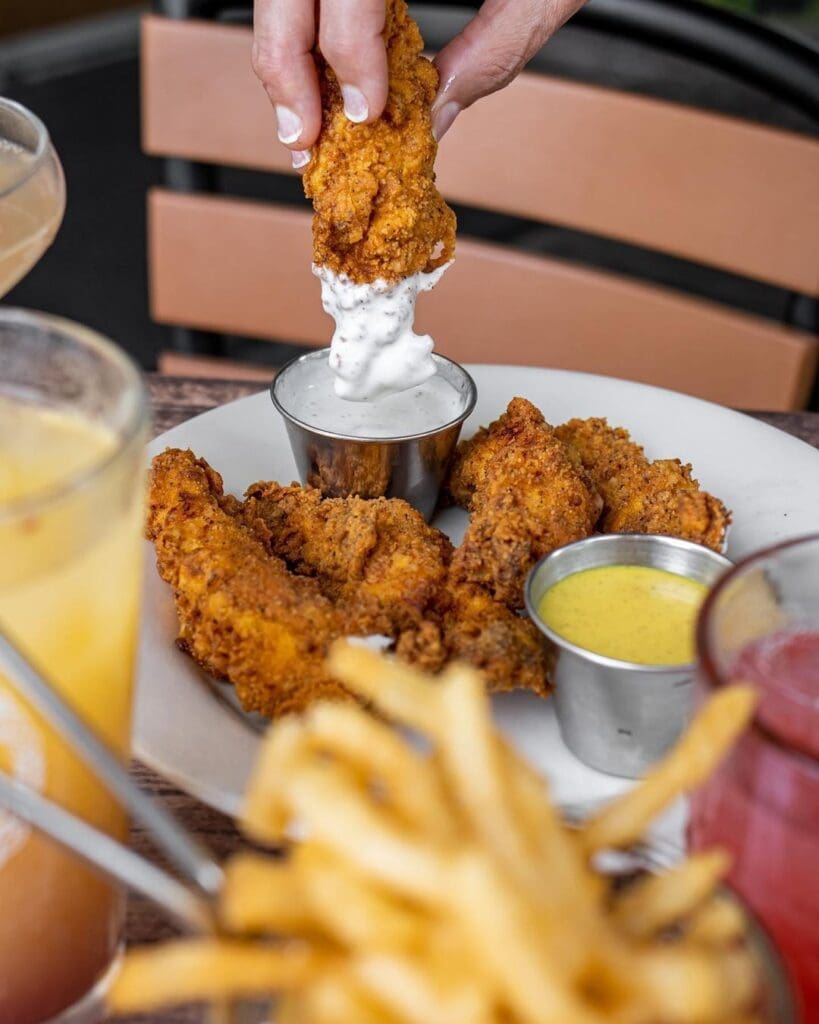 A safe bet is always chicken tenders. If you've got kids in tow like me, these make great shareables.
When I find a great chicken tender, I can't help myself. It truly becomes a perfect appetizer or extra side (all about those extra sides!)
Go native
Always lean into the restaurant's main influence. Ask the server what specials are available and what they recommend trying for a 1st timer.
In this case, I couldn't get through a meal without trying Frikadeller Danish meatballs. Let me break it down. It's meatballs, goat cheese gravy, and Lingonberry jam. So yummy. Super impressed.
Try sides you'll never make
If there's an appetizer or side you know you may never make yourself at home, dive in.
I love to fool myself into thinking I'll grill asparagus to perfection. In reality, that is not likely to happen.
The grilled asparagus with prosciutto and provolone was a delicious green to add to the meal that doesn't feel green.
Double up without guilt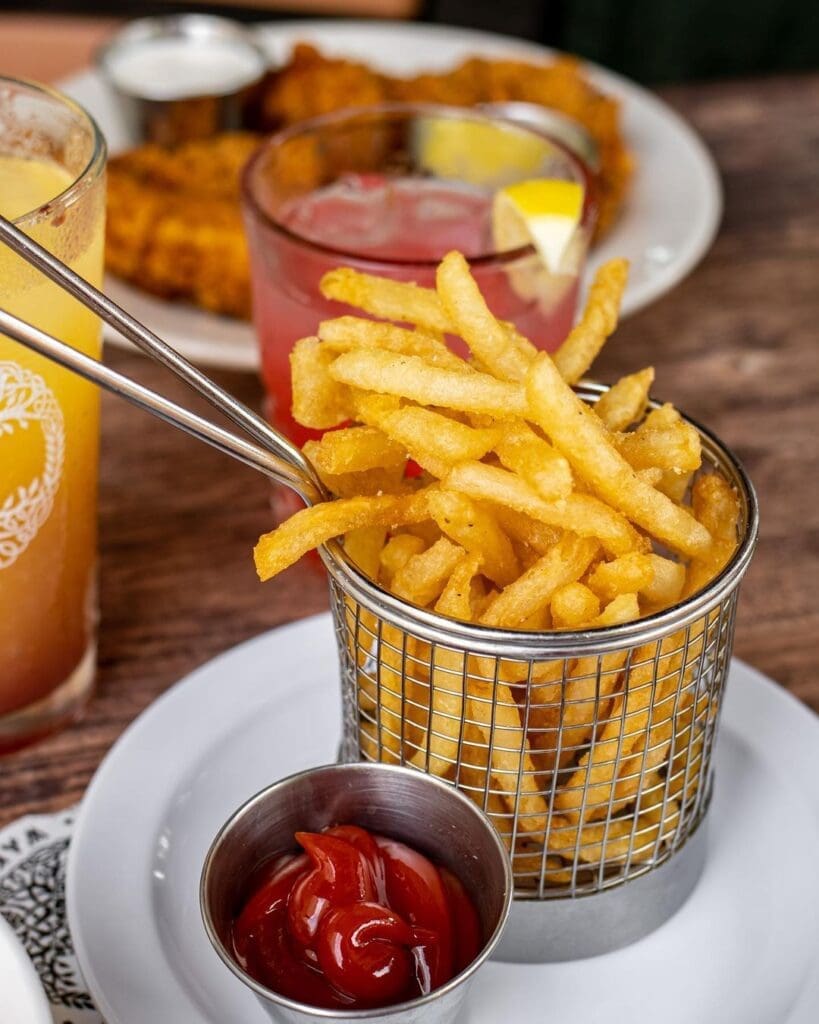 I can't tell you how many times I'm torn between two dishes. So when you're brunching, go for both. Share if you must, but remember brunch is all about treating yourself.
My double-up choice is most likely fries and anything fried potatoes. Am I the only one that needs to add fries to a meal?
When you also have specialty tots, I mean, come on!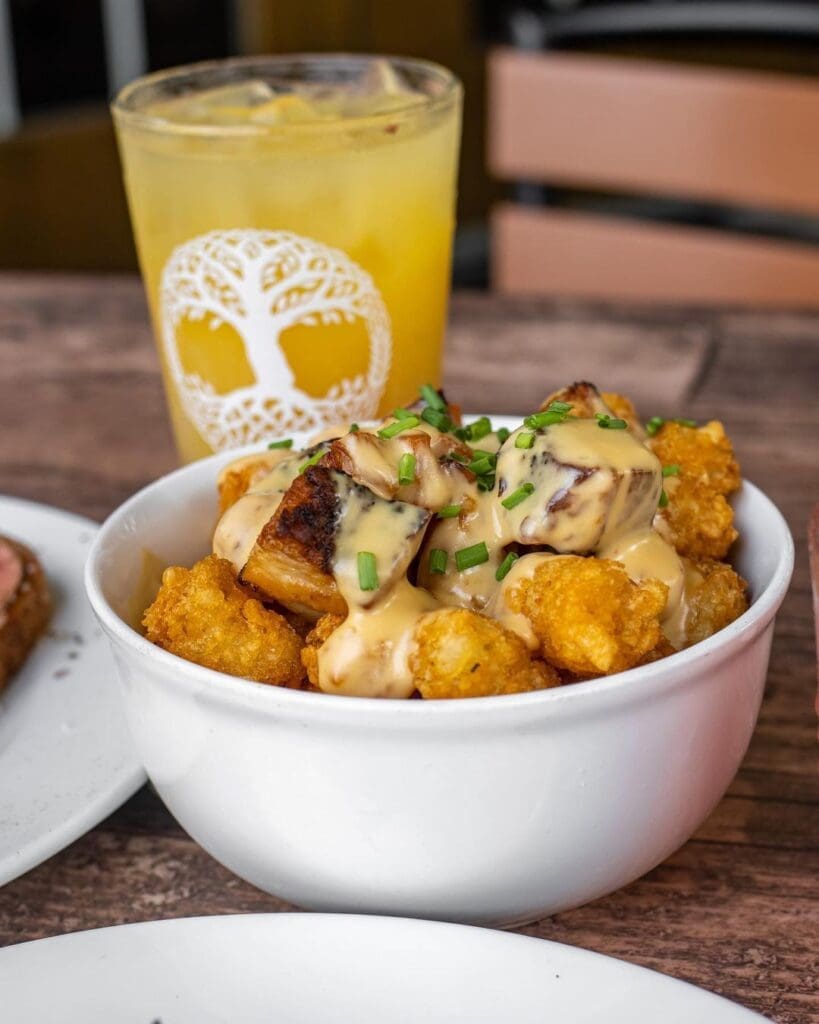 These beer cheese tots are outstanding. The smoked pork belly is fantastic and the beer cheese is perfect.
Try specialty drinks
Much like those side dishes you'll never make, go for those specialty drinks and libations on the menu. And for those that don't drink (like me), many places offer mocktails for guests.
A fun drink really tops off a great brunch experience. If you're able to snag a table on a beautiful patio or rooftop, you're brunching with the best of them.
We recommend
Radish toast made from Union Special Bread with goat cheese. YUM!
Frikadeller Danish meatballs incorporate goat cheese gravy and Lingonberry jam.
Grilled asparagus with prosciutto and provolone was grilled to perfection. A must-try.