One of the best meals I've ever had was at MC Restaurant. This restaurant is located in a stunning historic cottage in Downtown Cary and was built in 1896.
Chef Michael Chuong is a respected Triangle chef and owns Elements Restaurant and Wine Bar in Chapel Hill. MC Restaurant is his newest venture, opening its doors just over a year ago, and is now one of my top dinner picks in North Carolina!
Scroll to the end for my recommendations and dine like a queen.
MC Restaurant is an old home with a modern menu.

Surrounded by lush gardens, guests can dine inside the quaint cottage, on the covered wrap-around porch, or the lawn. The serving plates and bowls are all gorgeous in design and were hand-picked for the restaurant by Chef himself.
In addition to being charming, this establishment serves a refined menu that is outstanding.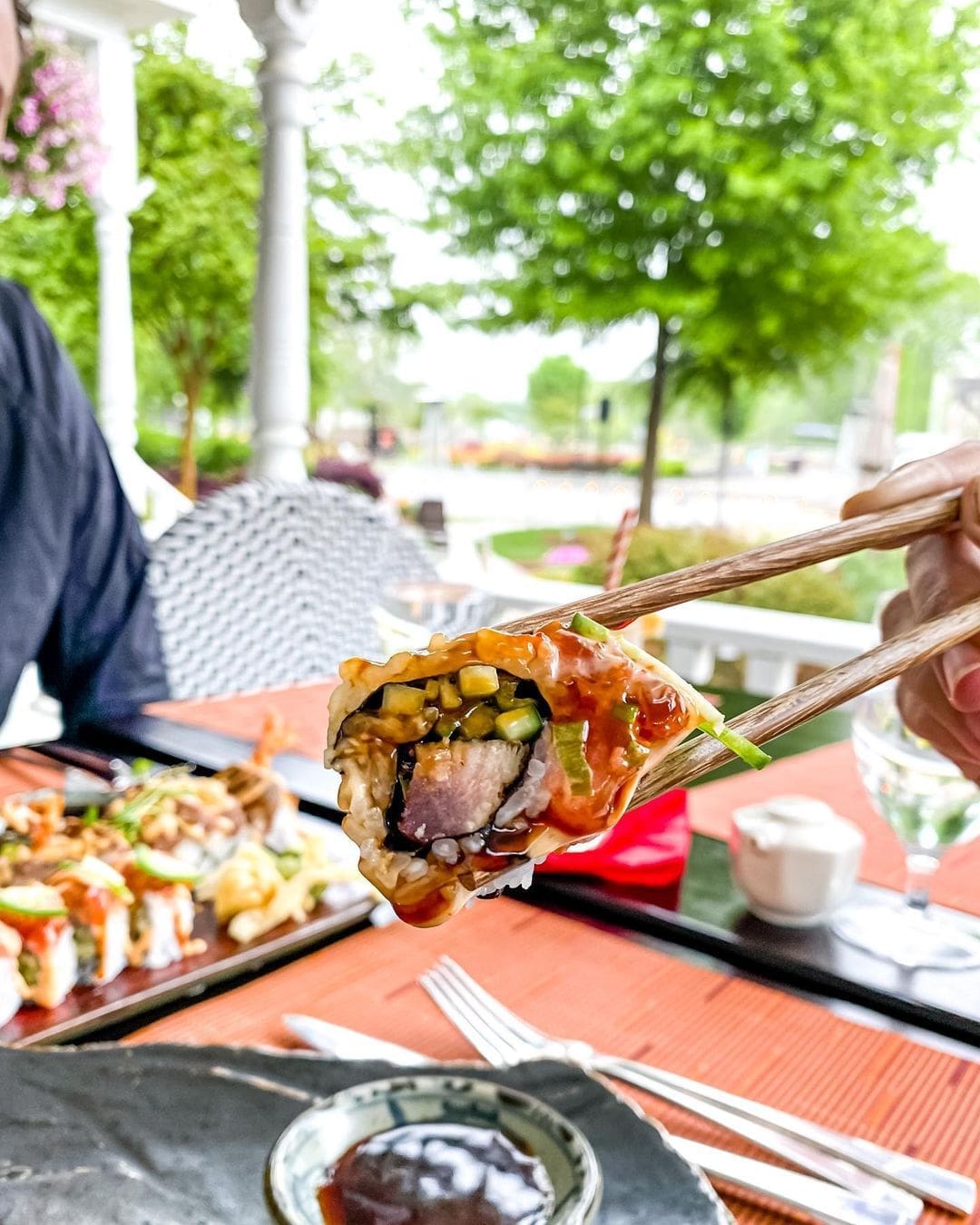 Chef Chuong creates modern Asian dishes that change weekly, keeping the ingredients seasonal and fresh. The updated menu can be found on their website and occasionally on their social media accounts.
A menu that is always changing encourages return visits from guests that can't stand to miss out on Chef's newest creations.

We dined on the porch on a Saturday, and I recommend making a reservation beforehand or showing up right when they open at 5 pm.
We ordered sushi, a seafood noodle dish, and white chocolate bread pudding. I genuinely cannot put into words how delicious all of it was.
Every bite was an experience, and I would give you more details on the dishes, but as previously mentioned, they're no longer there! I can, however, assure you that based on our meal, you will not be disappointed in anything you order.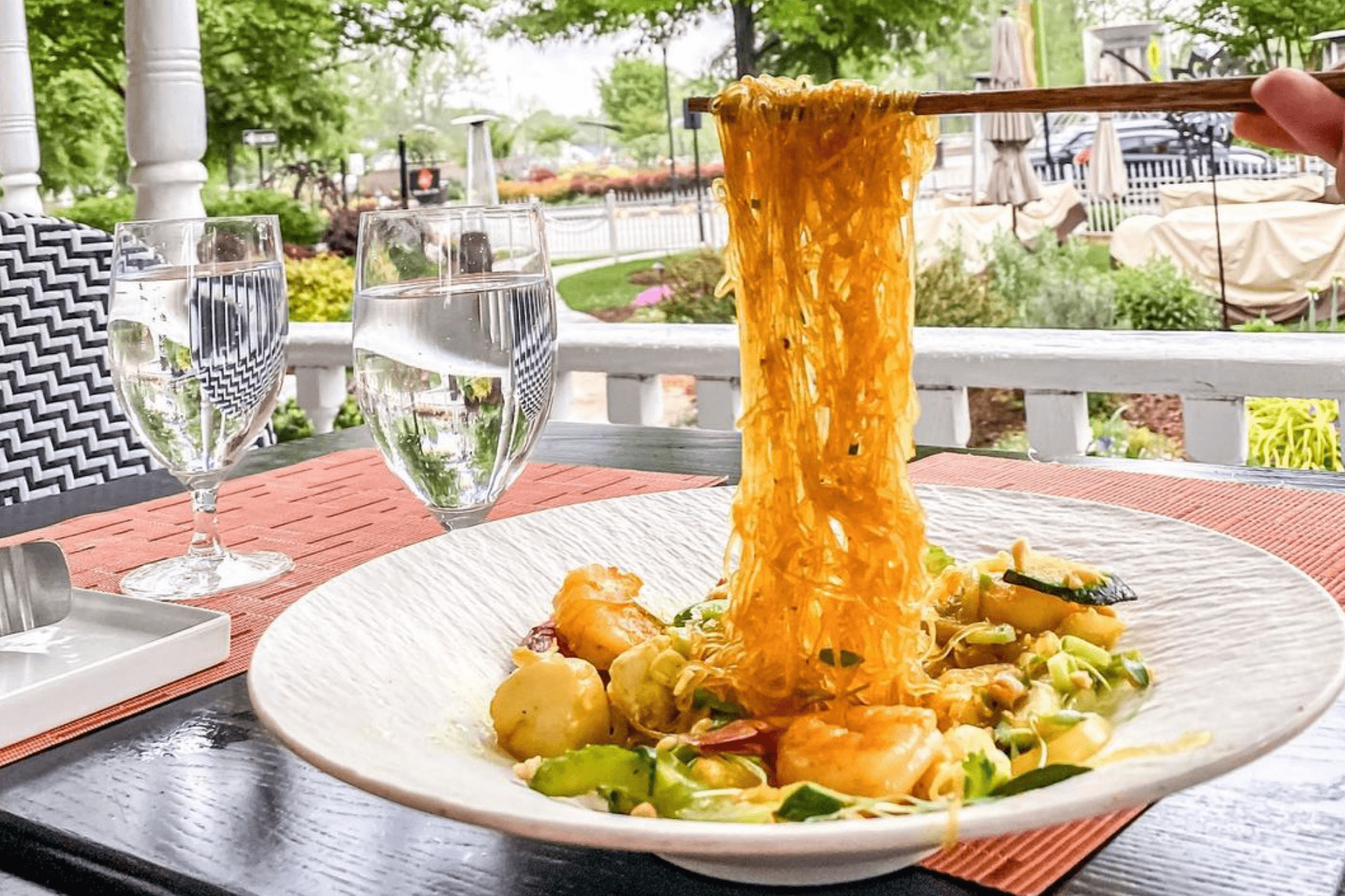 They also have a "spirit-free" cocktail menu for those of us that don't drink alcohol which I loved. Just because we don't drink doesn't mean we don't love artfully crafted, delicious beverages!
We tried a seasonal lemonade that was refreshing and bursting with flavor. I've been told their regular cocktails are unbelievable, and I don't doubt that at all.
From the beautiful atmosphere to the culinary genius that is Chef Chuong to the excellent service from the staff, Harrison and I both agreed that MC Restaurant has earned a spot as one of our all-time favorite dining experiences.