When it comes to eastern NC barbecue, my dad has never settled on anything that wasn't the "real deal". Growing up, I didn't even realize there were BBQ restaurants in the Triangle because we always drove east to get our fix. I've since found a few spots here that I like, but my favorites always come from East of Raleigh.
One of the staples for our family was called Bill's Barbecue in Wilson which was a NC BBQ BUFFET. Yes, it was as wonderful as it sounds and was special to us. In fact, enjoy this picture from when Harrison and I were dating and my family introduced this barbecue wonderland to him.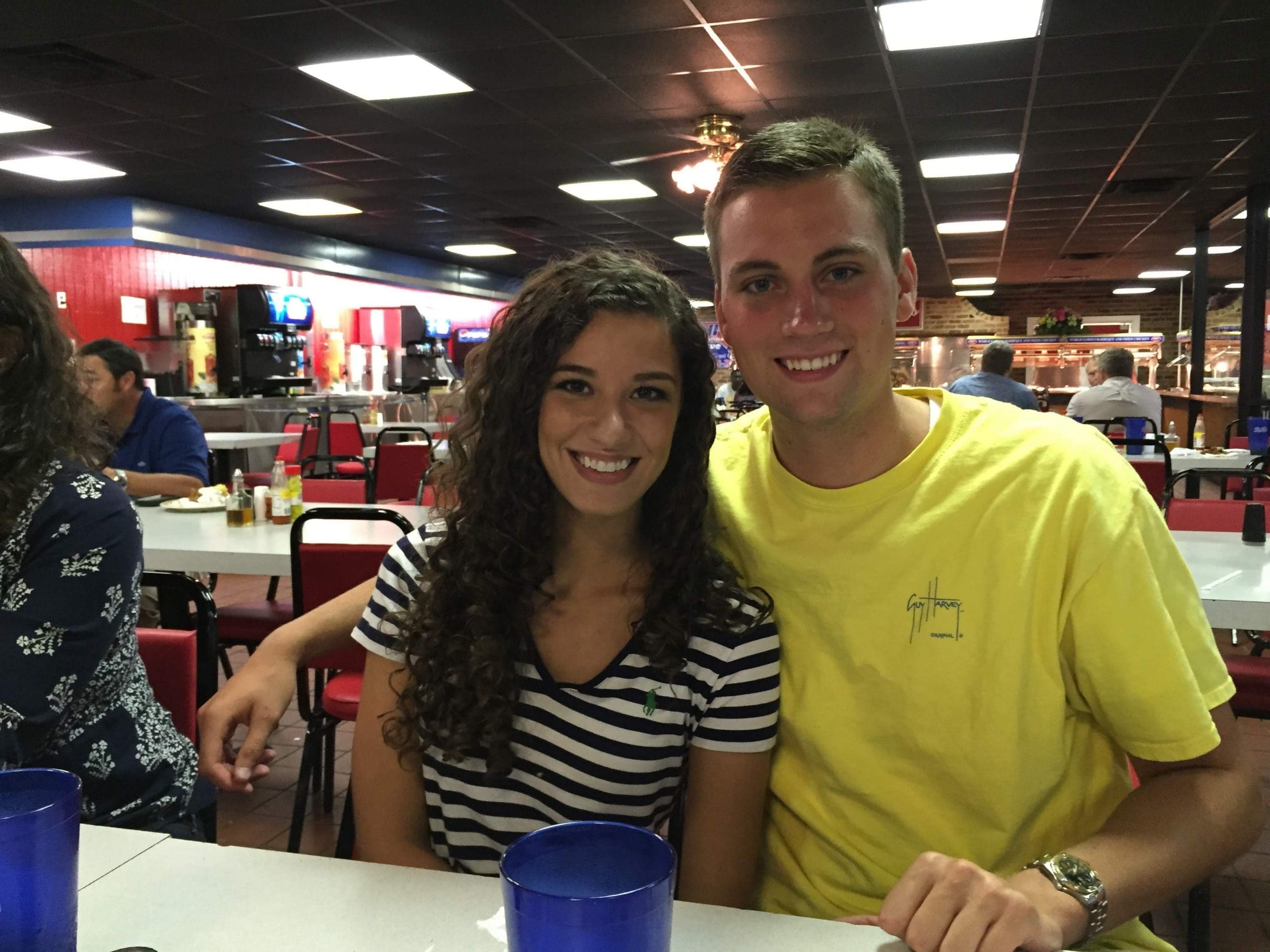 In its prime, it was glorious. All you can eat chopped pork, fixins', and their famous banana pudding. Bill eventually passed away, the quality plummeted and it closed, leaving a gaping hole in the BBQ community and my family's stomachs.
Marty's BBQ to the rescue
Fortunately, Bill's story doesn't end there. His son recently came to the rescue and opened Marty's BBQ, reviving his father's recipes and legacy.

I'm pleased to report that Marty's BBQ is excellent and Bill would be proud. Located in Wilson, the restaurant allows for traditional dine in or a drive through option. The drive through line is always long but moves quickly and is simply a testament to how delicious and sought after the food is.
What you should order from Marty's BBQ
This is one restaurant that I'm confident you can't go wrong ordering from. However, to be more helpful, I will tell you a few of my family's go-to orders.
The barbecue and fried chicken are musts. Don't even question it.
This feels like it should be able to go unmentioned but I'm not going to risk it. Order the barbecue. Order the fried chicken. Welcome to Carolina paradise.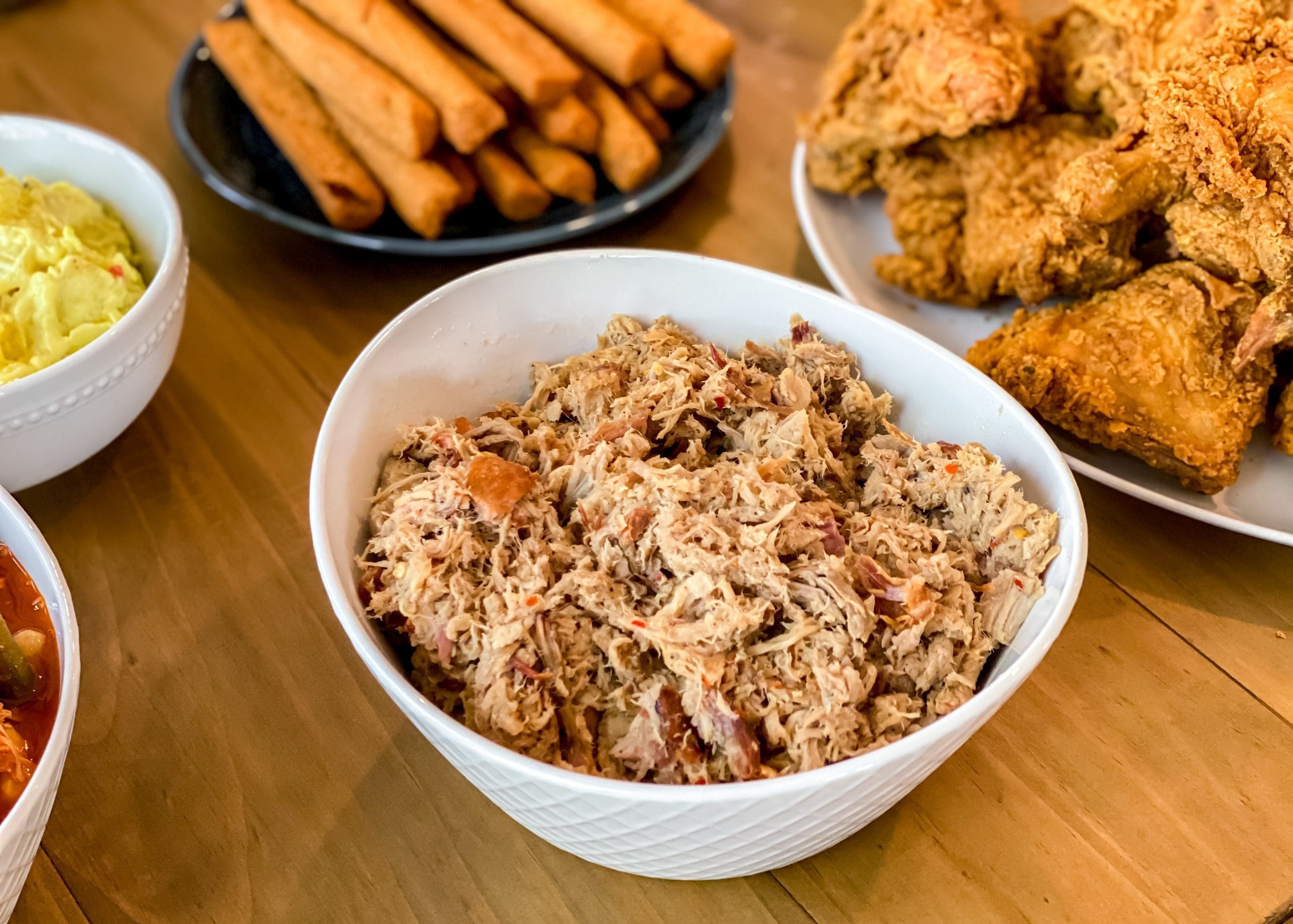 The desserts at Marty's BBQ are unmatched.
The banana pudding was one of the most popular selections at Bill's Barbecue and I was absolutely thrilled to find that Marty's tastes identical. The only real difference is that it wasn't fresh off a buffet but had to travel an hour home instead. The fact that it was still great after that drive both astounds and excites me. I see a lot of banana pudding in my future!
The peach cobbler is a long-time favorite for my grandfather and his face lit up when we told him that Marty's was selling it and we'd be bringing him some. Seeing his excitement made me want to try it even though I usually go straight for the nana puddin'. It was fantastic! It travels even better than the pudding and was the perfect springtime dessert.
Don't skip the fixings.
I haven't had a single side dish that I didn't like here. It's hard to narrow down my favorites, but I'll try for you. The hushpuppies and stewed potatoes will always make it to my family's table. They compliment the barbecue and fried chicken perfectly. If you want to add on some more great options, we also love the Brunswick stew, mac and cheese, and collards. I think it's important to mention that the collard greens here remind me of my late grandmother and are the closest I've had to hers from a restaurant.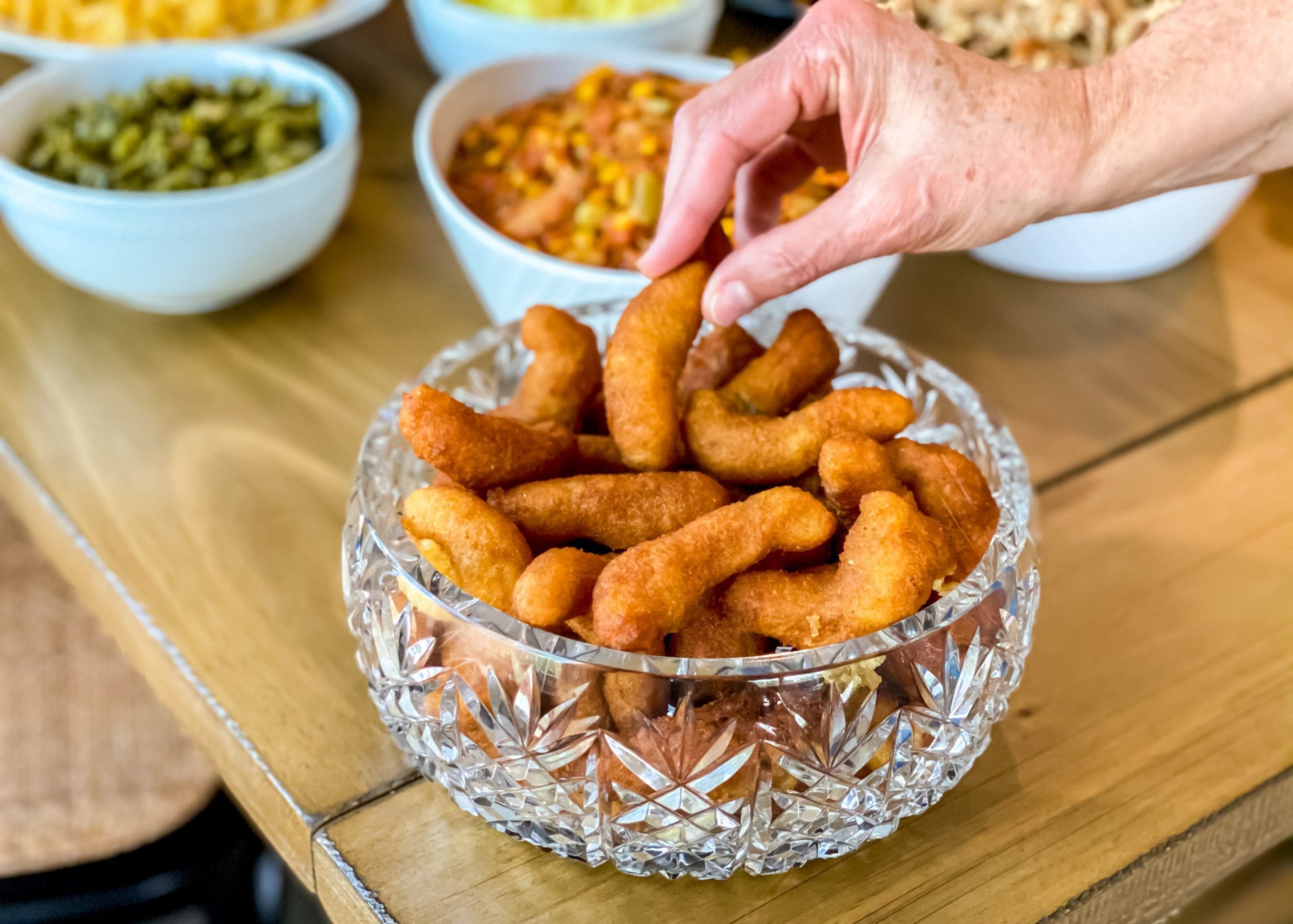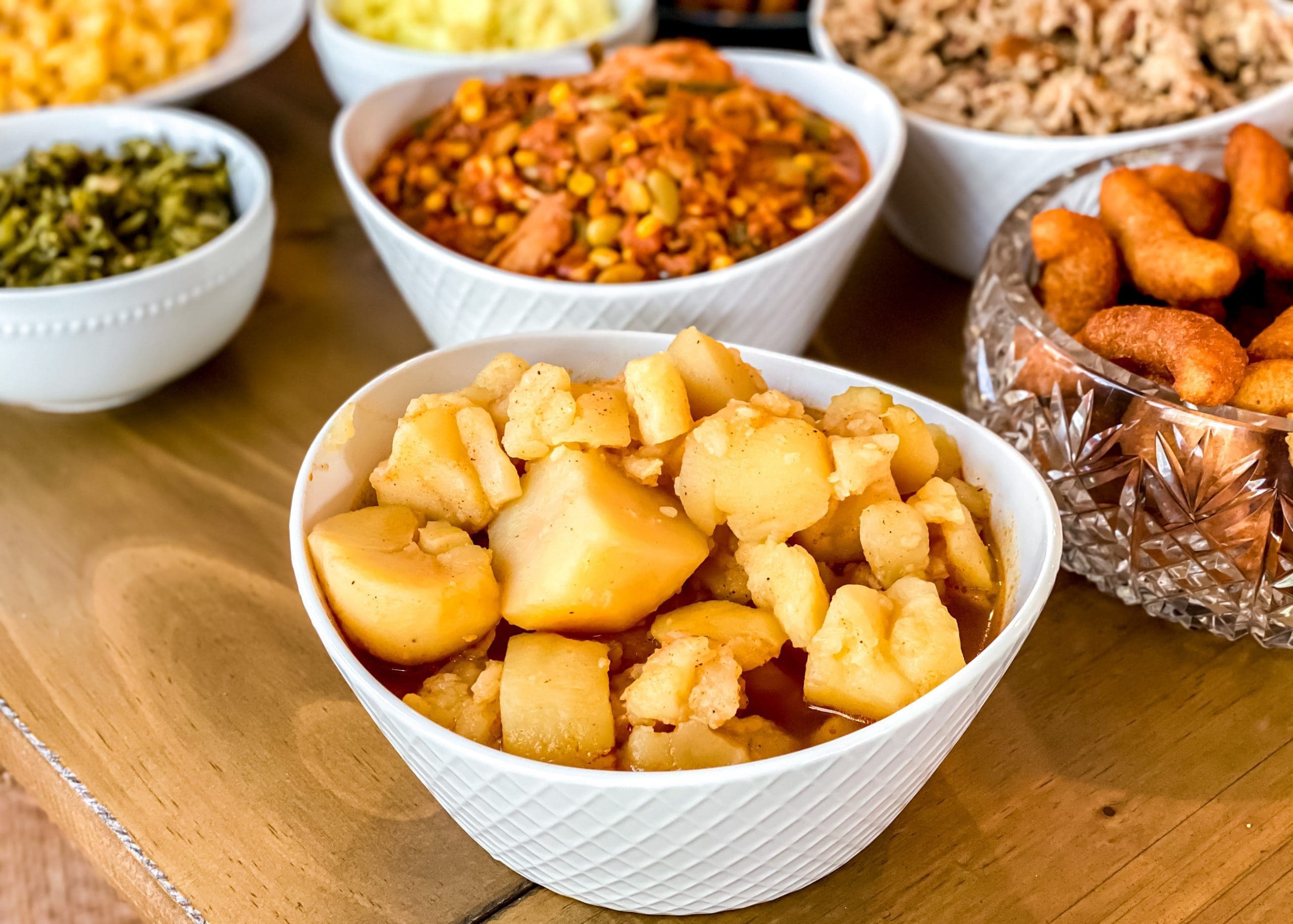 Marty's BBQ hasn't been around for long, but it has already brought my extended family together to create special memories multiple times. There's not much better than gathering with the people you love and passing southern cooking around the table. Bill would be proud of his family's ability to continue his legacy  and feed hungry mouths through Marty's BBQ.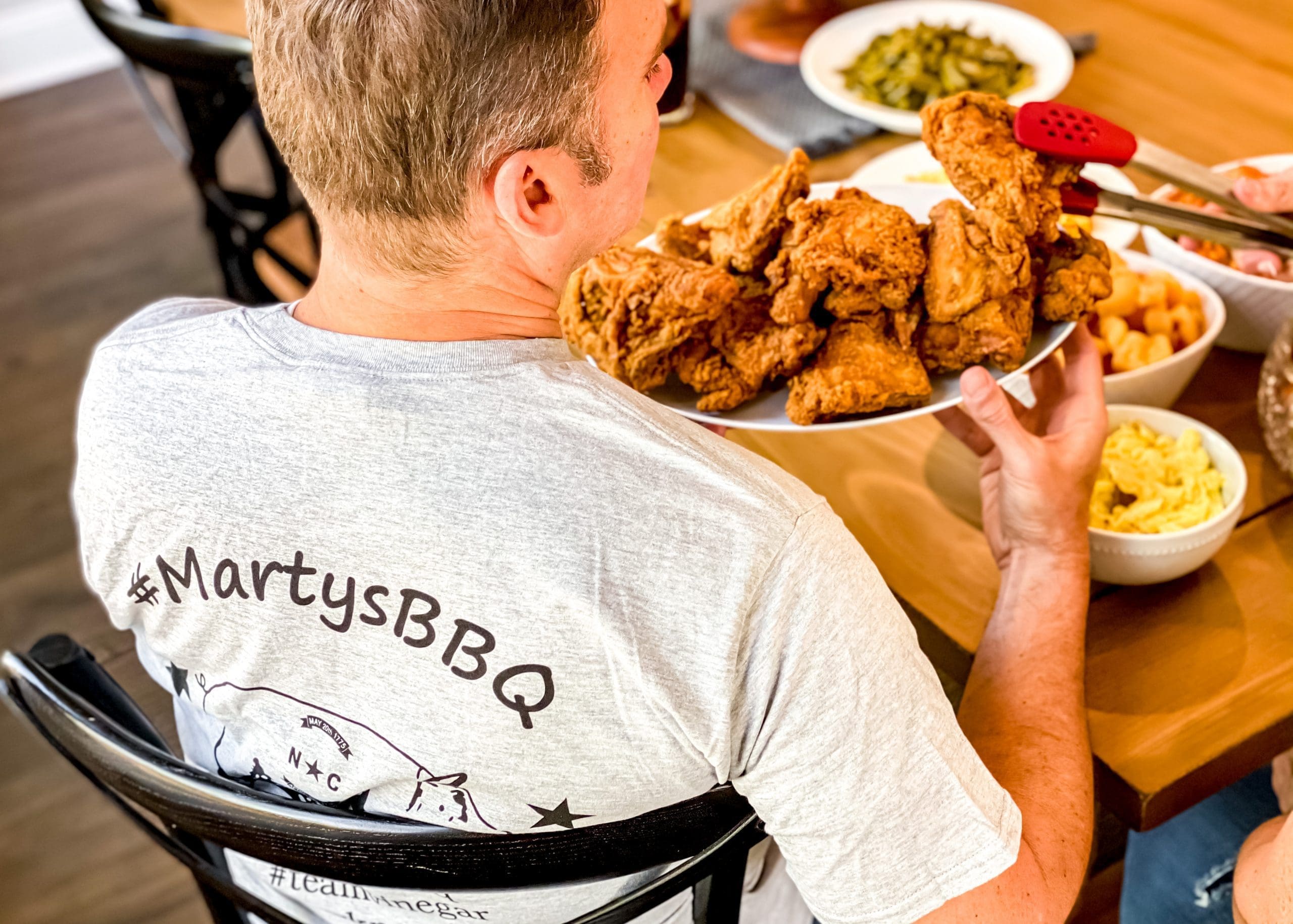 We recommend
The barbecue and fried chicken are incredible and cannot be missed.
The banana pudding and peach cobbler are the perfect end to your southern meal.