Kahlovera Street Tacos provides a deliciously festive location for locals to indulge in Mexican cuisine. Our family was invited out to try some of their menu items and we had a fabulous experience there together.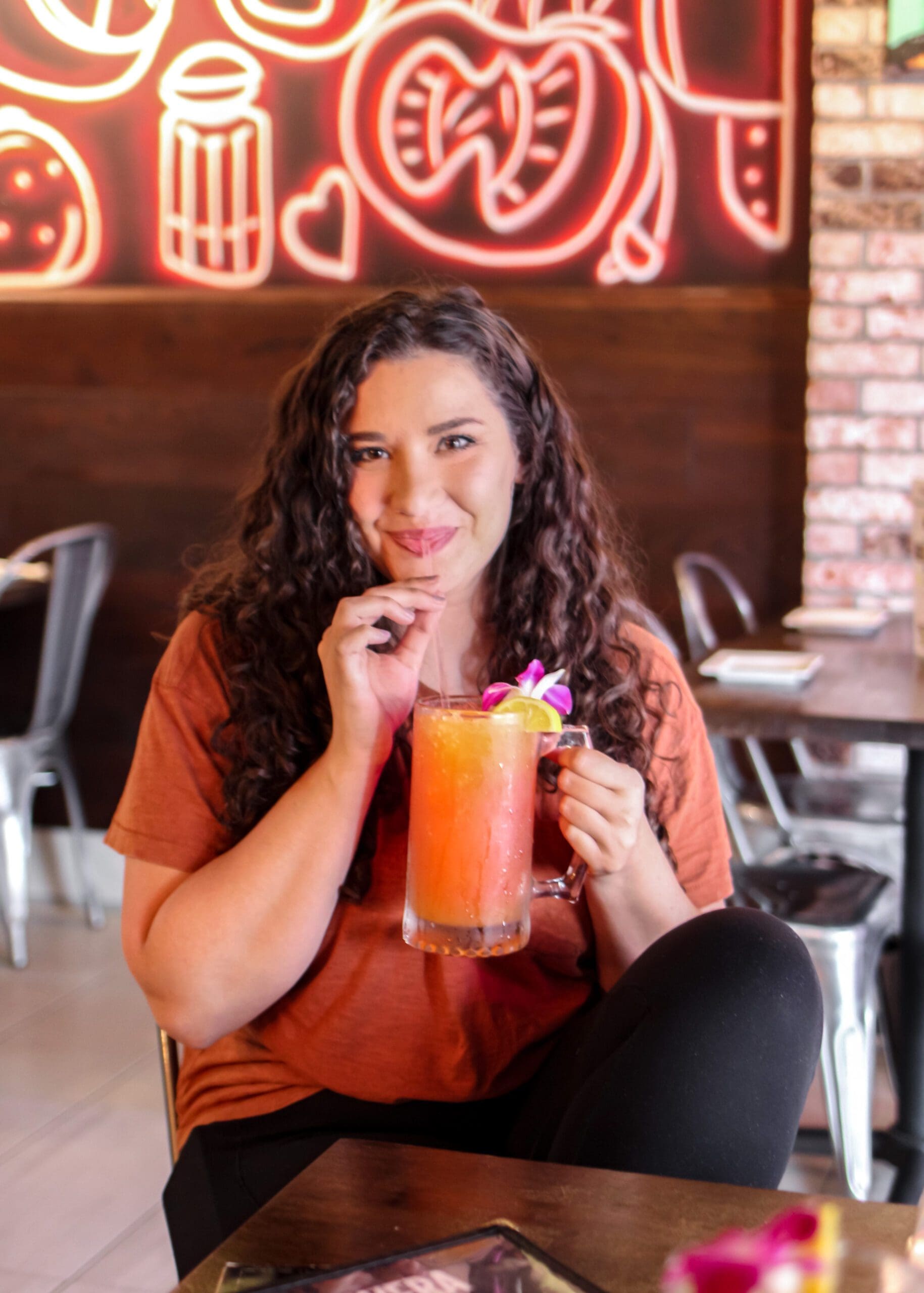 Kahlovera has a popular food truck permanently parked in Durham as well as a sit-down eatery in Chapel Hill. We had already tried out the truck and enjoyed it, but the sit-down experience was unmatched. The restaurant setting allows for more variety of food, excellent service, and fun decorations!
Kahlovera impresses as soon as you walk in the door.
Kahlovera does a great job of standing out through their interior design which includes a grass wall perfect for Instagram and a few giant, colorful murals.
Exposed brick, modern chandeliers, and colorful lights complete the look and provide a festive vibe while guests sip their margaritas! Speaking of Margaritas….
You will never run out of refreshing drink options at Kahlovera!
We don't drink alcohol but wanted to grab some pictures of the beverages because we know the majority of our followers do drink.
We did order the agua Fresca with strawberry and passionfruit which was 10/10 delicious! Our 3-year-old Dean was in a state of pure bliss as demonstrated in this blurry photo I caught of him in a mid happy dance!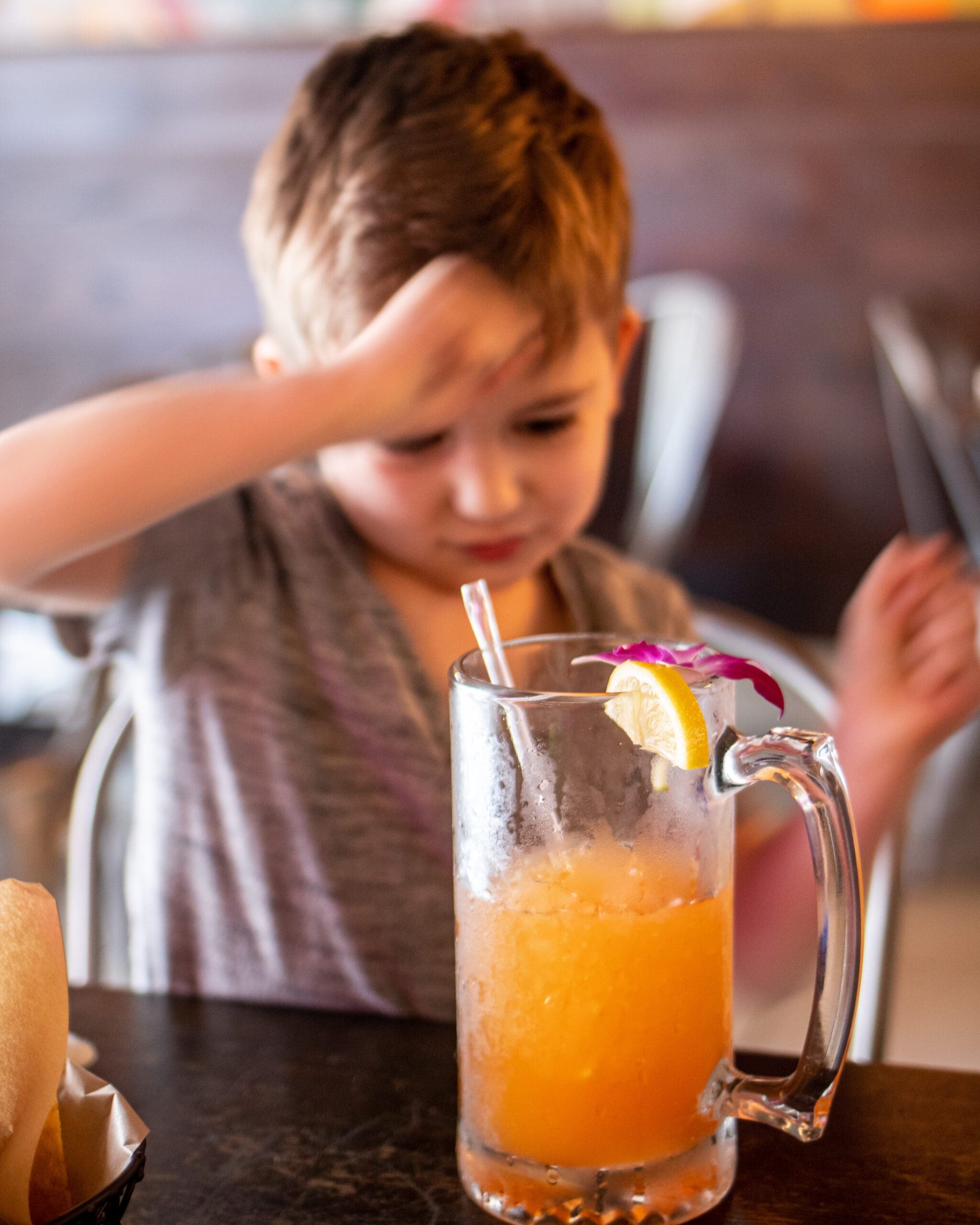 They were kind enough to make a nonalcoholic piña colada and strawberry daiquiri and they blew us away. Harrison confidently stated that it was the best piña colada he's ever had!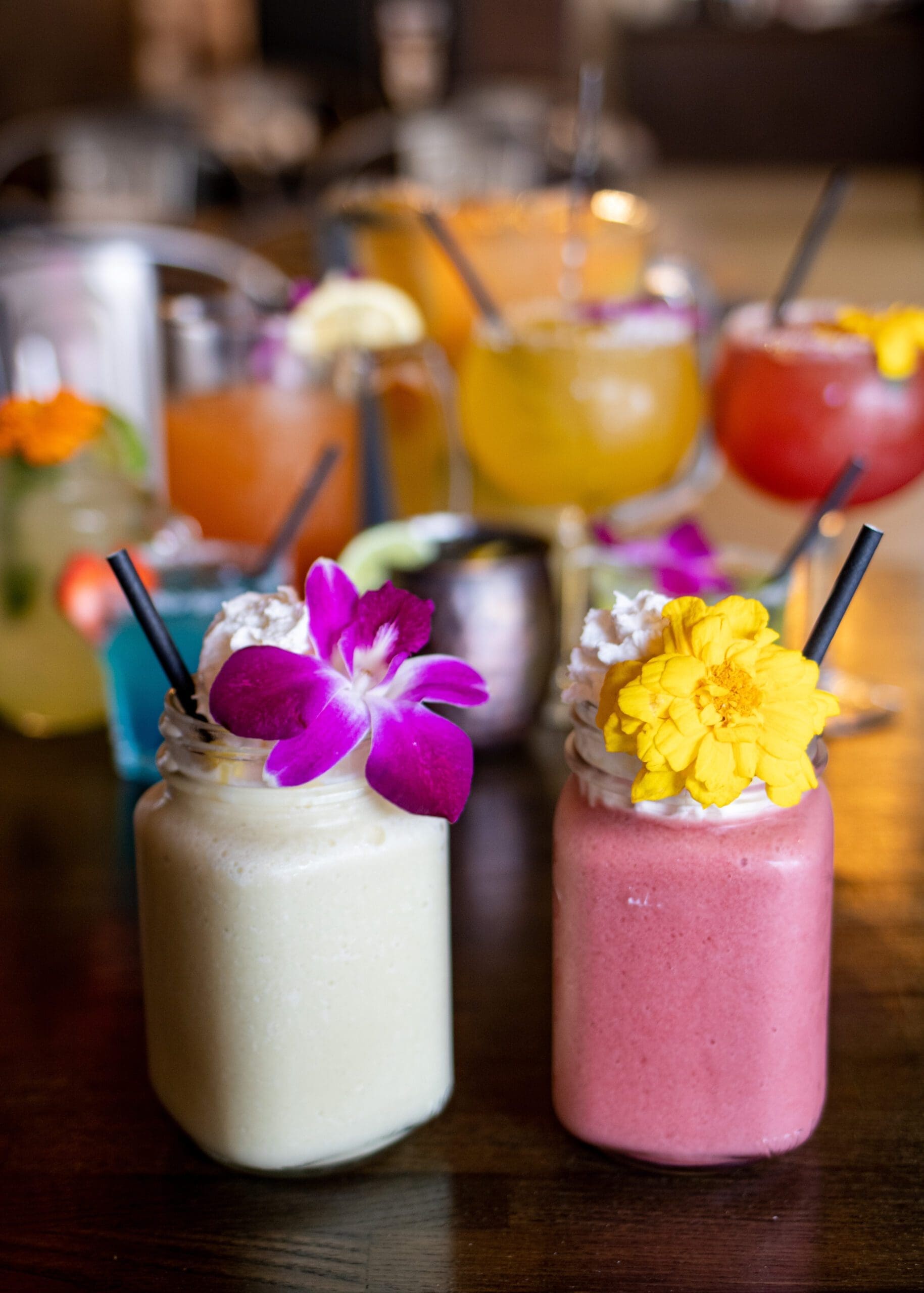 I'd you're more into margaritas, martinis, and cocktails, you'll be thrilled to find that they have an extensive menu. Colorful, creative concoctions that I'm sure wow everyone that tries them! They sure photograph well too, huh?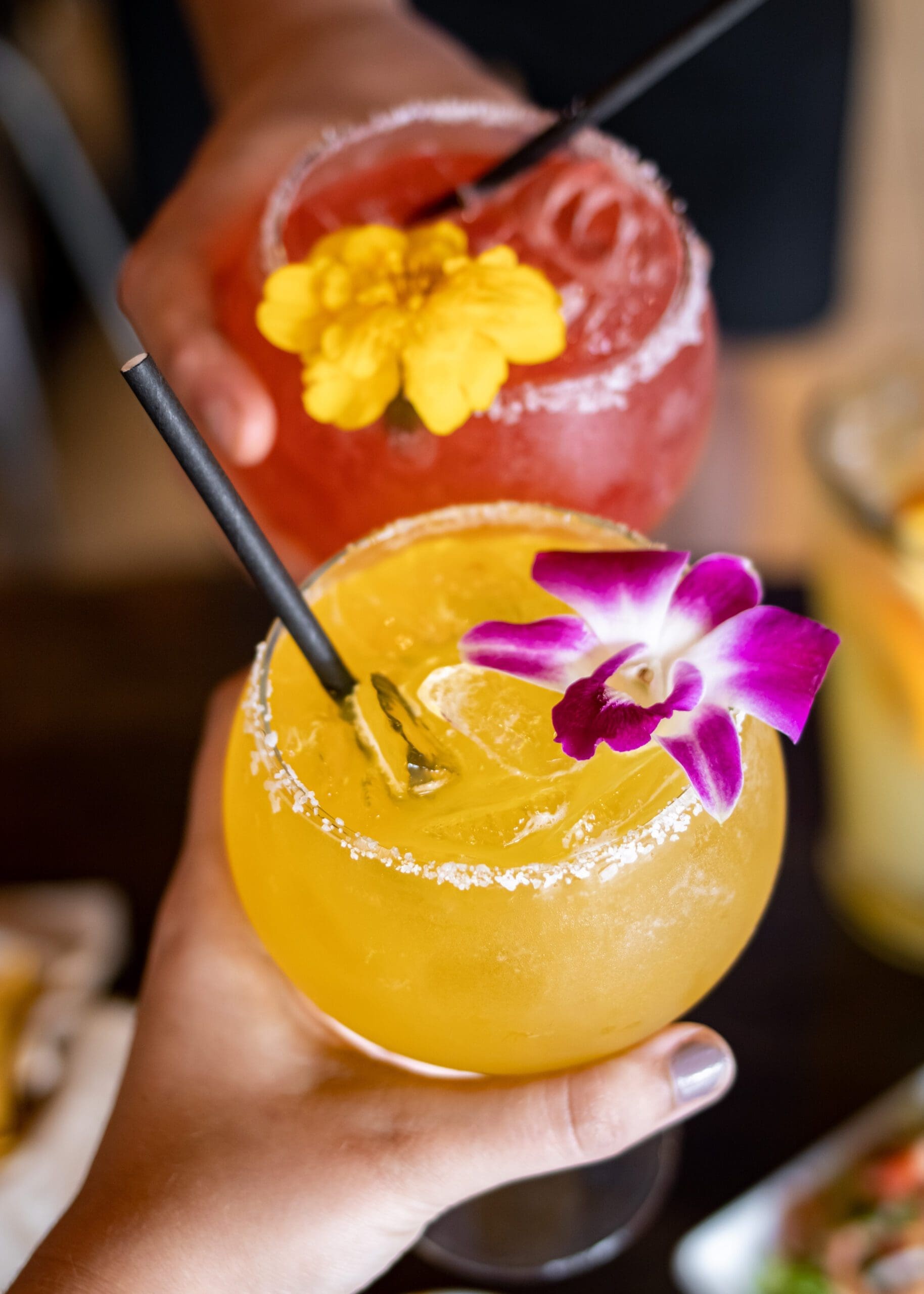 Kahlovera serves up more than just tacos!
If Kahlovera is known for something, it's their birria tacos that they serve on Sundays. Birria tacos have taken the nation by storm and customers everywhere are thrilled when they can find them on a restaurant's menu. Filled with delicious shredded beef and cheese and then dipped in a flavorful broth, these tacos are a must-order!
In addition to their birria tacos, Kahlovera has an array of other dishes that are generously portioned and seasoned. We genuinely enjoyed everything we tried…which was a lot!
Here are a few of the other stand-out dishes that we would order again and again.
Queso Fundido
Marinated chorizo and melty cheese are served on a sizzling hot skillet for you to dip your chips into. The flavors were mind-blowingly delicious! We left no remains.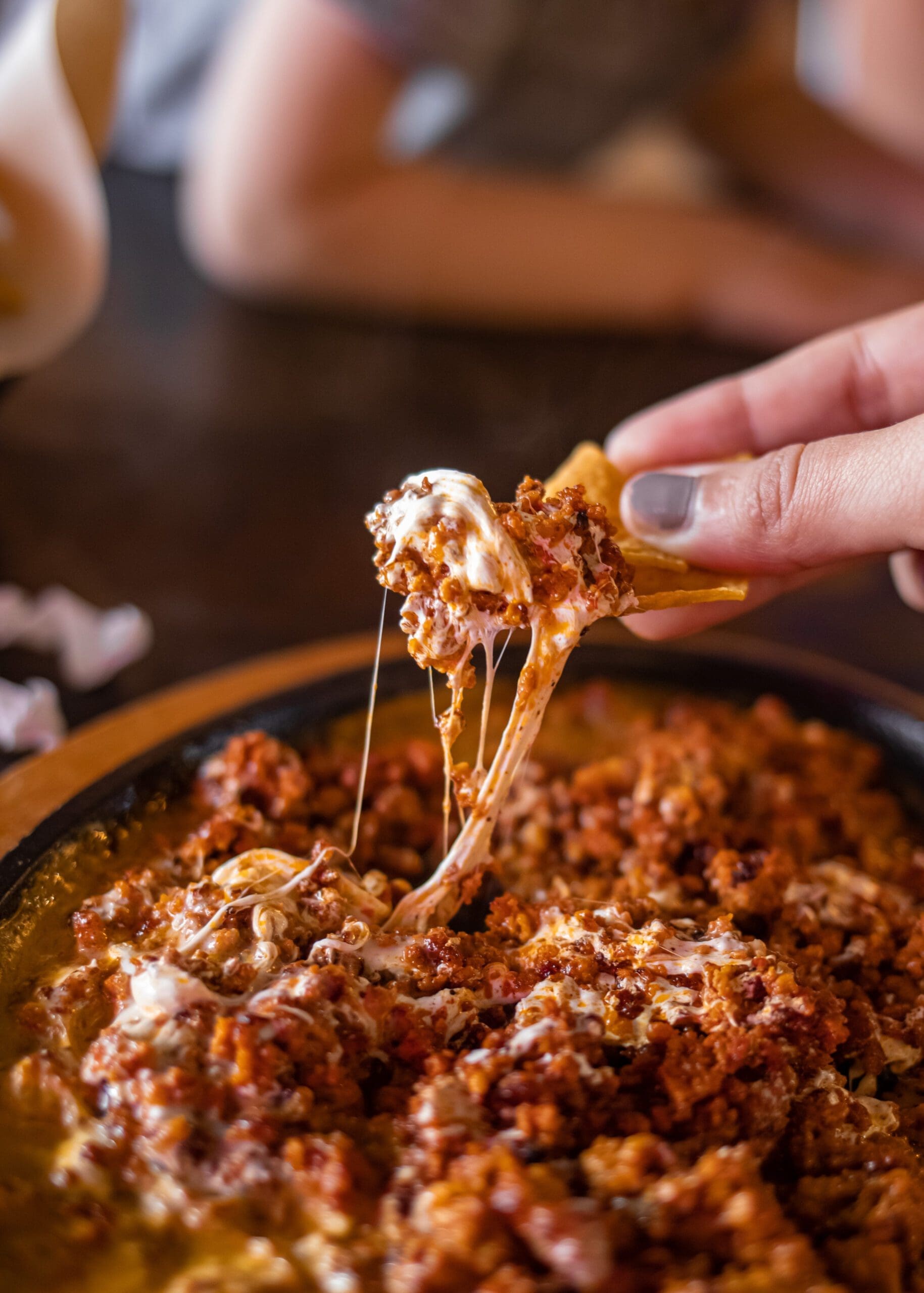 Empanadas
I'm a sucker for a good empanada and these made me do a happy dance (Dean obviously inherited that from me). Each order comes with two chicken and two beef empanadas and is served with an avocado salsa that is such a tasty complement.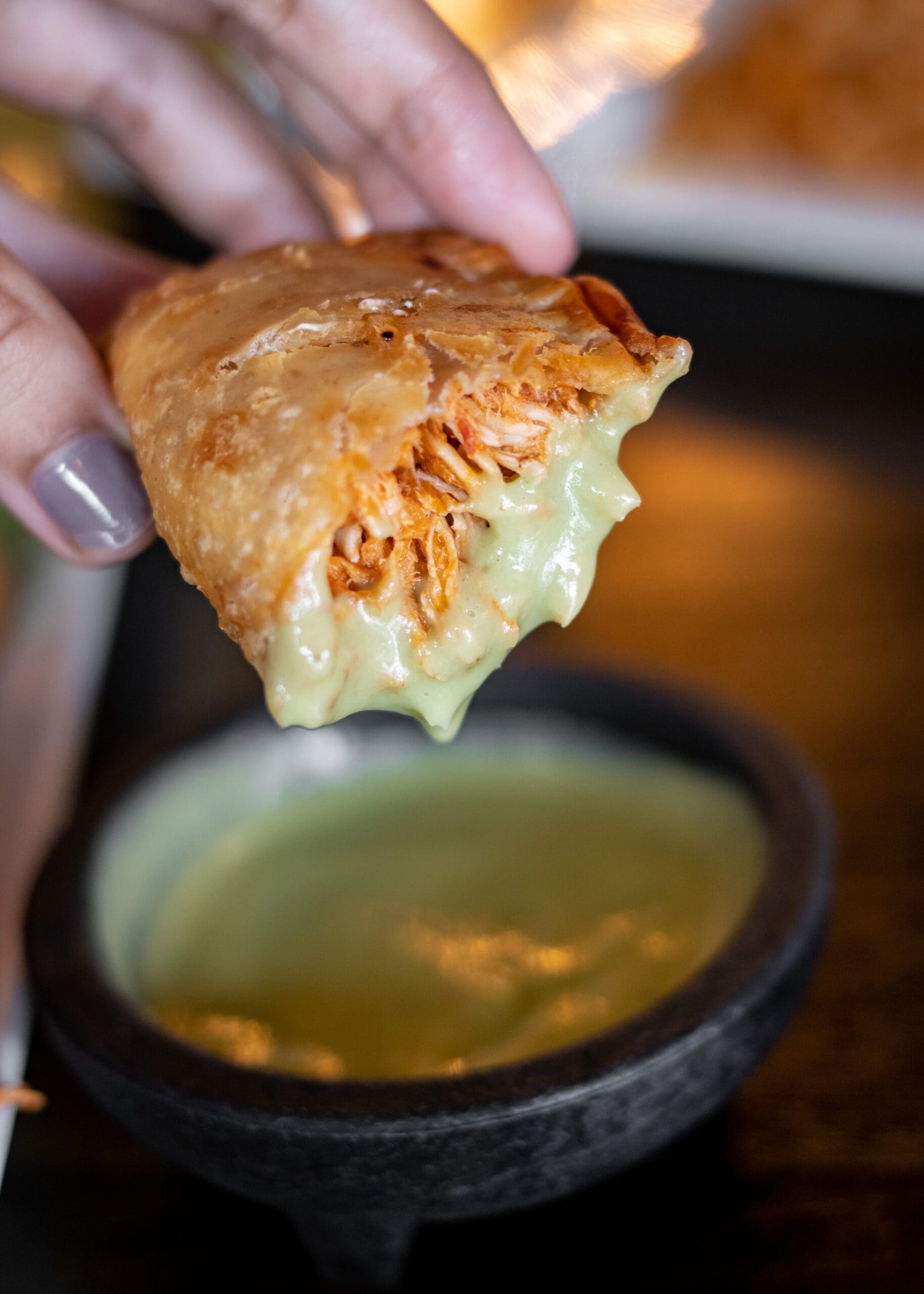 Frida's Chopped Salad
Our waiter highly recommended the chopped salad with shrimp for two reasons: it looks pretty and it tastes delicious. It checks all my boxes! He was right. This salad is wildly flavorful and the raspberry citrus vinegarette is incredible.
Frida's Fav Burrito
I'm not sure who this Frida woman is, but I'm noticing a pattern that any menu item named after her is sure to be gold! This burrito is huge and smothered in queso. Need I say more?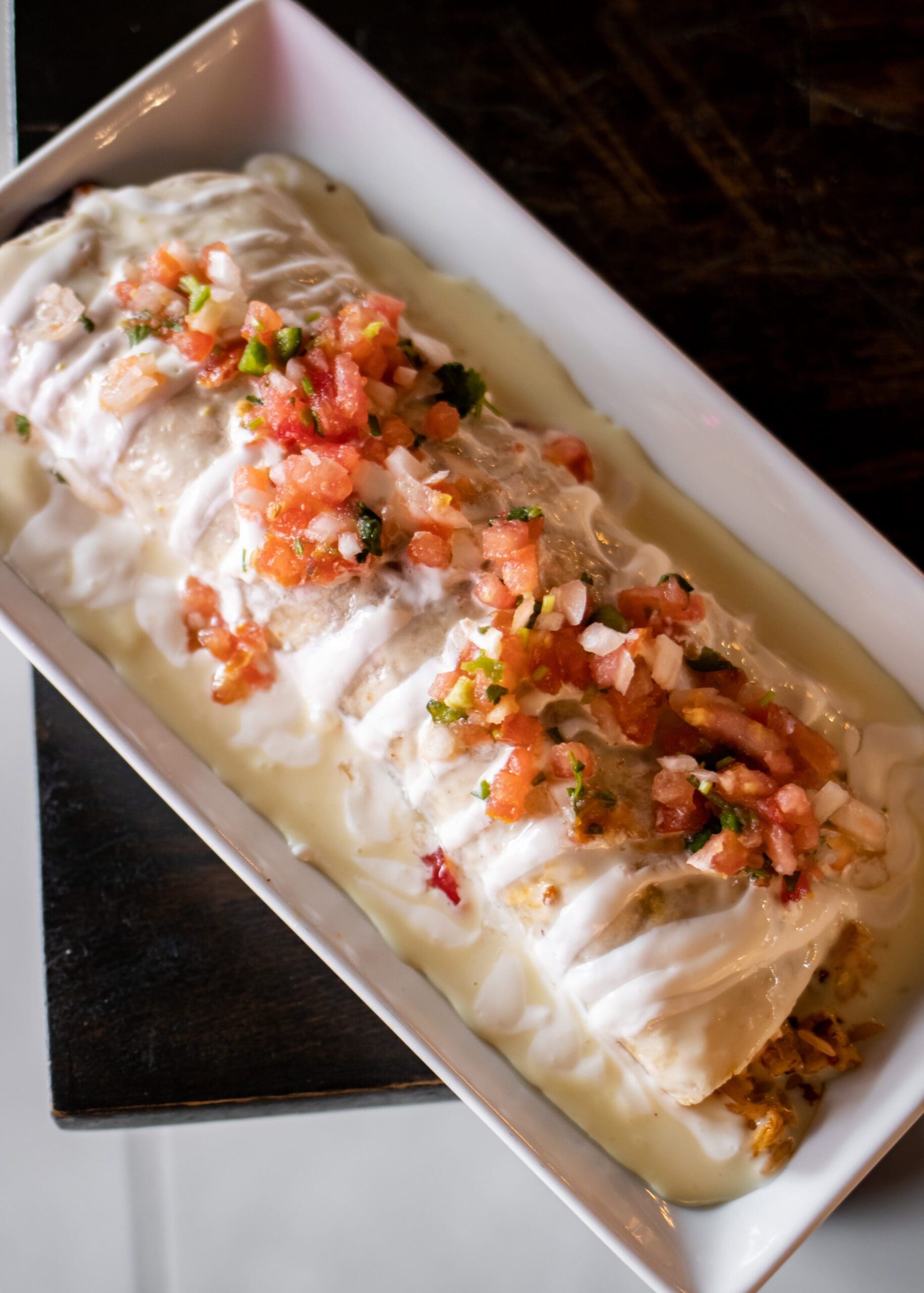 Churros
Here's the thing with me and churros. I always get excited when I see them on a menu, but nine out of ten times I'm left feeling disappointed. They can taste pretty bland and stale but when done well, they are heavenly. I am happy to report that these fall in the heavenly category!
Chapel Hill is full of gems and we have only scratched the surface! We plan to head back into town very soon to feature more great local eateries. If you have a favorite spot, please leave us a comment letting us know! 
If you are a fan of Mexican food, make sure to read about my favorite menu items from Salt & Lime Cabo in Raleigh!
We recommend
Try one of their specialty beverages! We love the agua fresca and pina colada!
Check them out on Sundays for their famous birria tacos.
The queso fundido comes out sizzling hot on a skillet! Dip a chip and watch that hot cheese stretch!
504 Meadowmont Village Cir., Chapel Hill, 27517