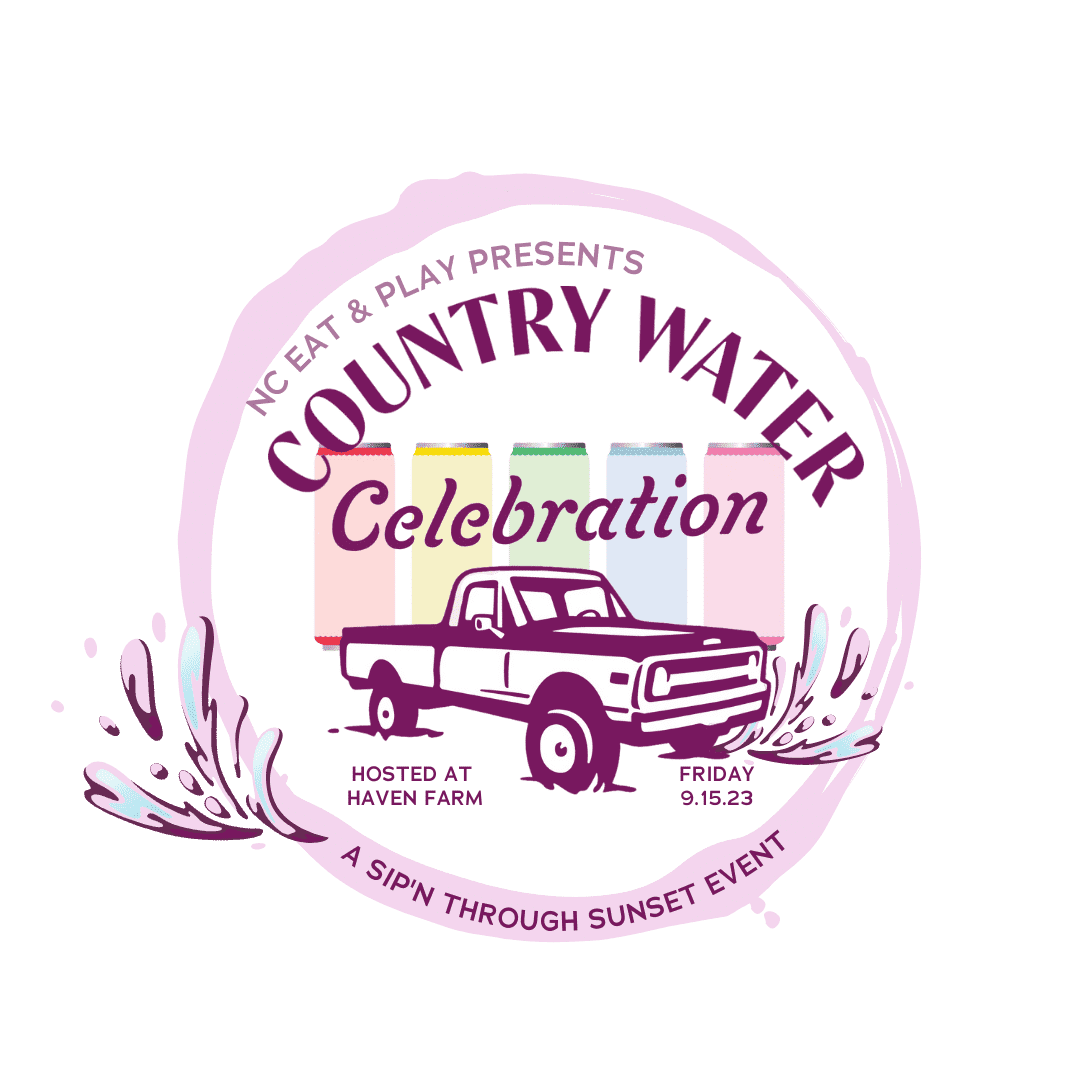 JOIN US FOR A COUNTRY WATER CELEBRATION ON FRIDAY, SEPT 15, 2023
5:30pm-8:30pm
NC Eat & Play presents Country Water Celebration – a Sip'n Through Sunset Event hosted at Haven Farm. 
A family-friendly gathering to enjoy an evening of live music, food, yard games, and kids activities. Plus, Country Water wine sip'n for adults 21+.
Tickets
$25 Adult Tickets
Tickets are limited
Kids 12 and under free
Tickets include food bites from select local restaurants and vendors, Country Water tastings, and a complimentary can of Strawberry As All Get Out 
Additional beverages are available for purchase at the venue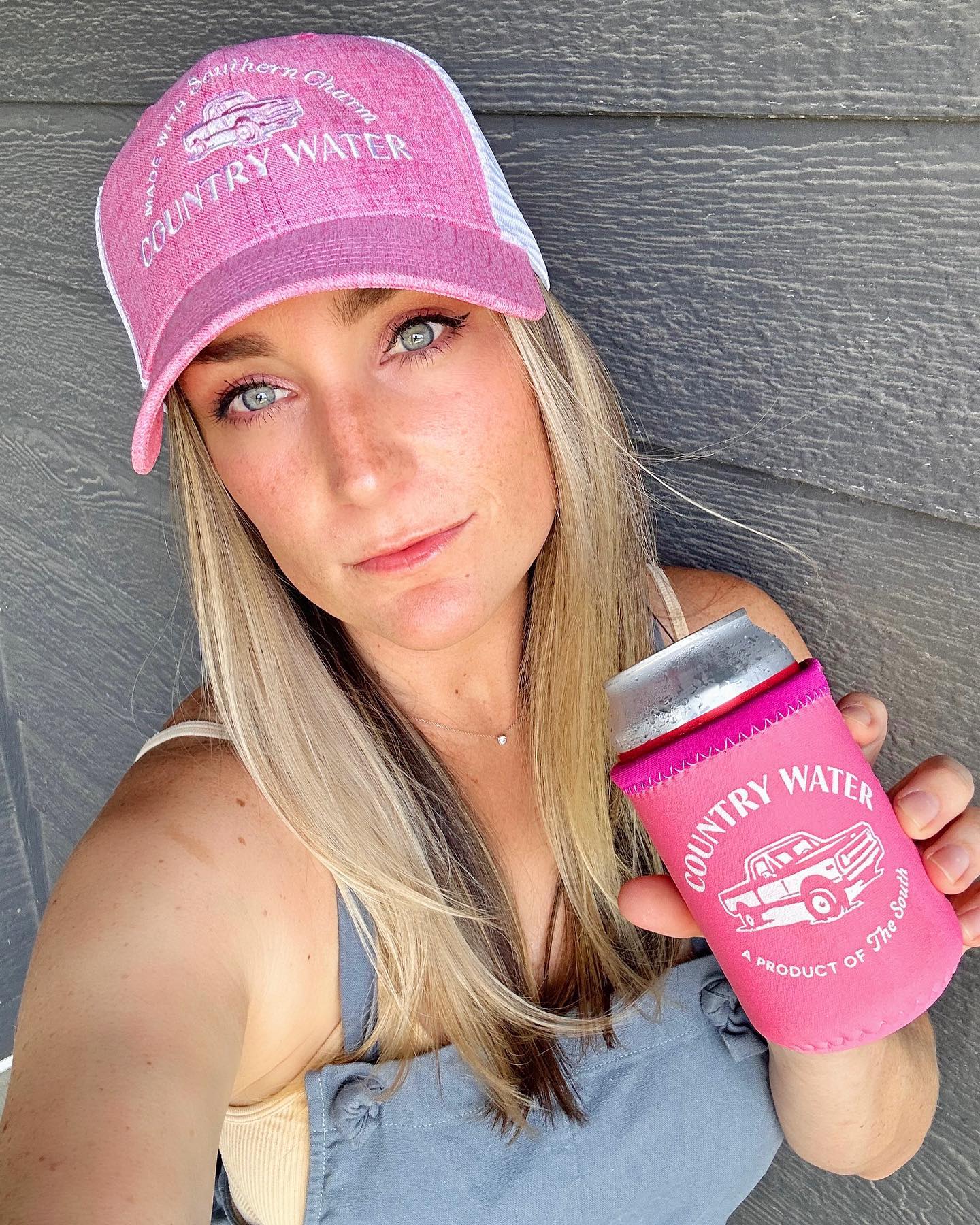 NC EAT & PLAY PREDICTS COUNTRY WATER WILL BE THE BIGGEST NEW BRAND IN NORTH CAROLINA
NC Eat & Play welcomes its followers to enjoy an evening with Country Water.
As the sun sets on summer, we're ready to put a spotlight on a new brand that we believe will become a big favorite of locals.
Country Water is crafted in the south. At the celebration, meet the owner, Tana Cowin (pictured), and learn about her passion for wine and how she's shaking things up with her perfectly-canned wine beverages. 
Tana set out to put delicious southern-made wine in cans that can travel easily, be enjoyed everywhere, and let's face it, look cute while sipping from it.
Let's indulge together with good food and cold drinks, and celebrate this woman-owned business serving up good times.  
WELCOME TO OUR NEWEST EVENT & SPACE
NC Eat & Play is now partnered with Haven Farm & Haven Farm Events. The gorgeous expansive farm in Knightdale is only 15-20 mins from Raleigh, and provides attendees an premium southern farm experience. 
Megan, NC Eat & Play's Founder, says "I'm thrilled to host a number of our signature events at Haven Farm. The owners of Haven Farm are beautiful people of integrity who care about the community, being inclusive, and bringing people and businesses together."
Activities
We're here for a good time! Enjoy live music, dancing, food bites, and kids activities including yard games, and a bounce house.  
Food & Drinks
Plan on a delicious evening at the farm with hearty food bites from 3 to 4 local restaurants/vendors. You'll quickly become a fan with Country Water tastings and a can of their best seller. 
More about Haven Farms
Haven Farms offers the best of indoor and outdoor entertainment, and we plan on maximizing both experiences. Their main barn provides a great dance area for our live entertainment with an indoor bar and indoor seating.
Or you may want to watch the sun go down lounging around the fire pit? We'll have food and drinks spread out, so you won't miss a bite or sip.
Plus, you'll have a chance to experience their beautiful shoppe when you arrive filled with seasonal decor and gifts. Simply browse and shop. Haven will hold your purchases until you're ready to leave the event. 
Events don't happen without a good group of likeminded brands and businesses coming together. We are grateful to the following sponsors for their support of Country Water Celebration.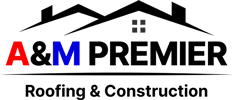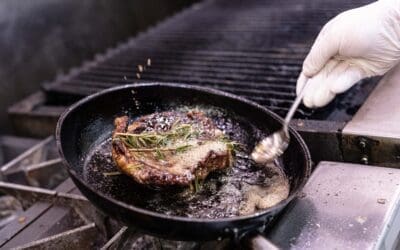 Megan joins The Butcher's Market for a special My Mama's NC Kitchen episode and cooks with their Training Manager, Kenneth Wilkins in their Raleigh kitchen. Kenneth takes Megan through why the ribeye is the world's most popular meat selection and how reverse searing...