Top Chef and Raleigh resident Katsuji Tanabe got creative at his popup with V Pizza and Flask Cocktail Bar.
In celebration of his soon-to-open Mexican restaurant in Cary named A'verde, Katsuji created four signature Mexican and Japanese-inspired pizza flavors that wowed the attendees.
The ticketed event sold out, filling Flask's dining area and patio with guests who were excited to participate in the one-of-a-kind dining experience.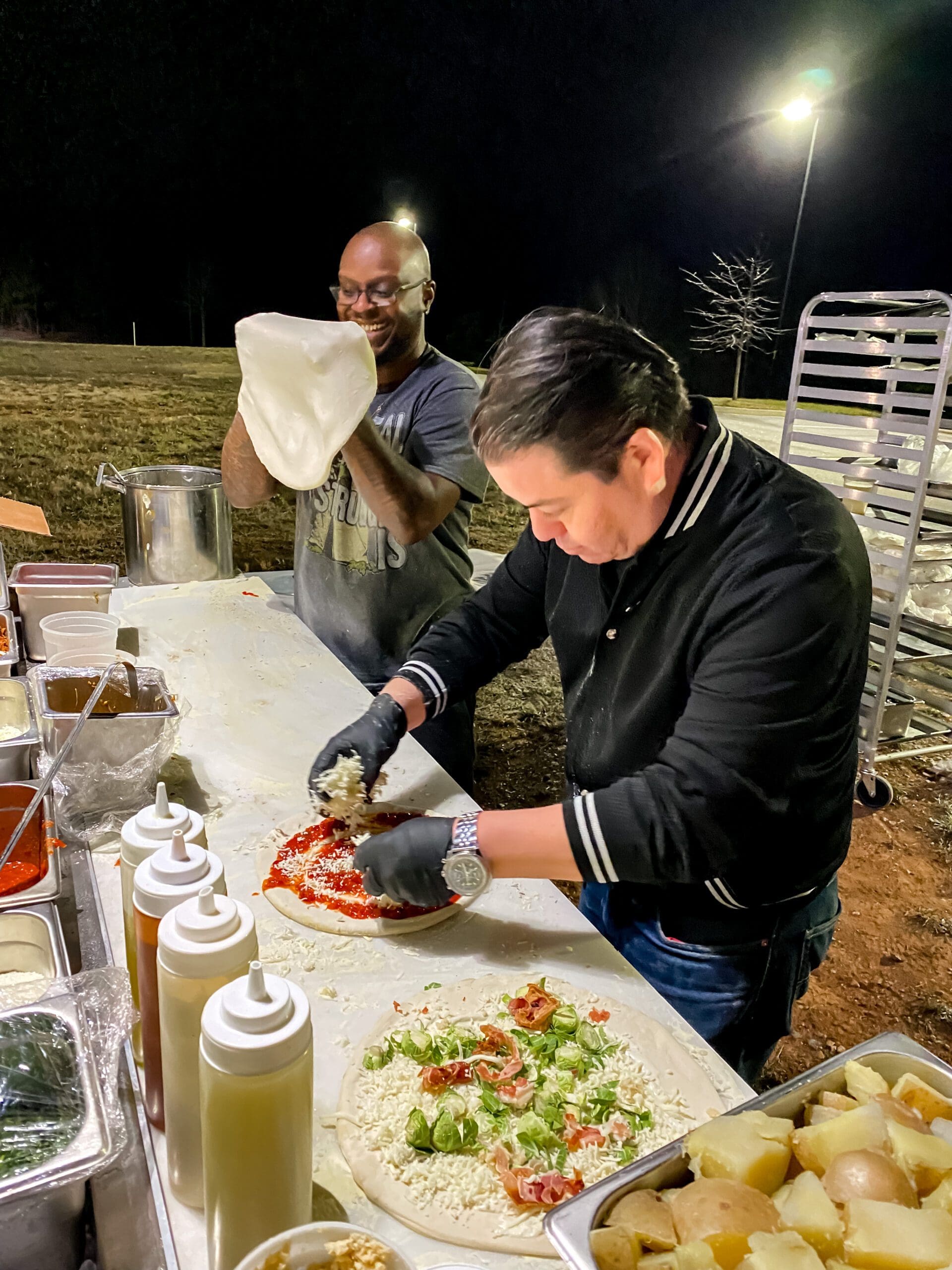 Katsuji opened the night with a few remarks and words of thanks from the top of a chair. His comedic tv personality had everyone laughing and created an infectiously fun spirit to kick off the event.
Anthony Rapillo, one of the owners of
V Pizza
and
Flask Cocktail Bar
, stood alongside Katsuji building the pizza creations that he then cooked in the mobile pizza oven set up outside.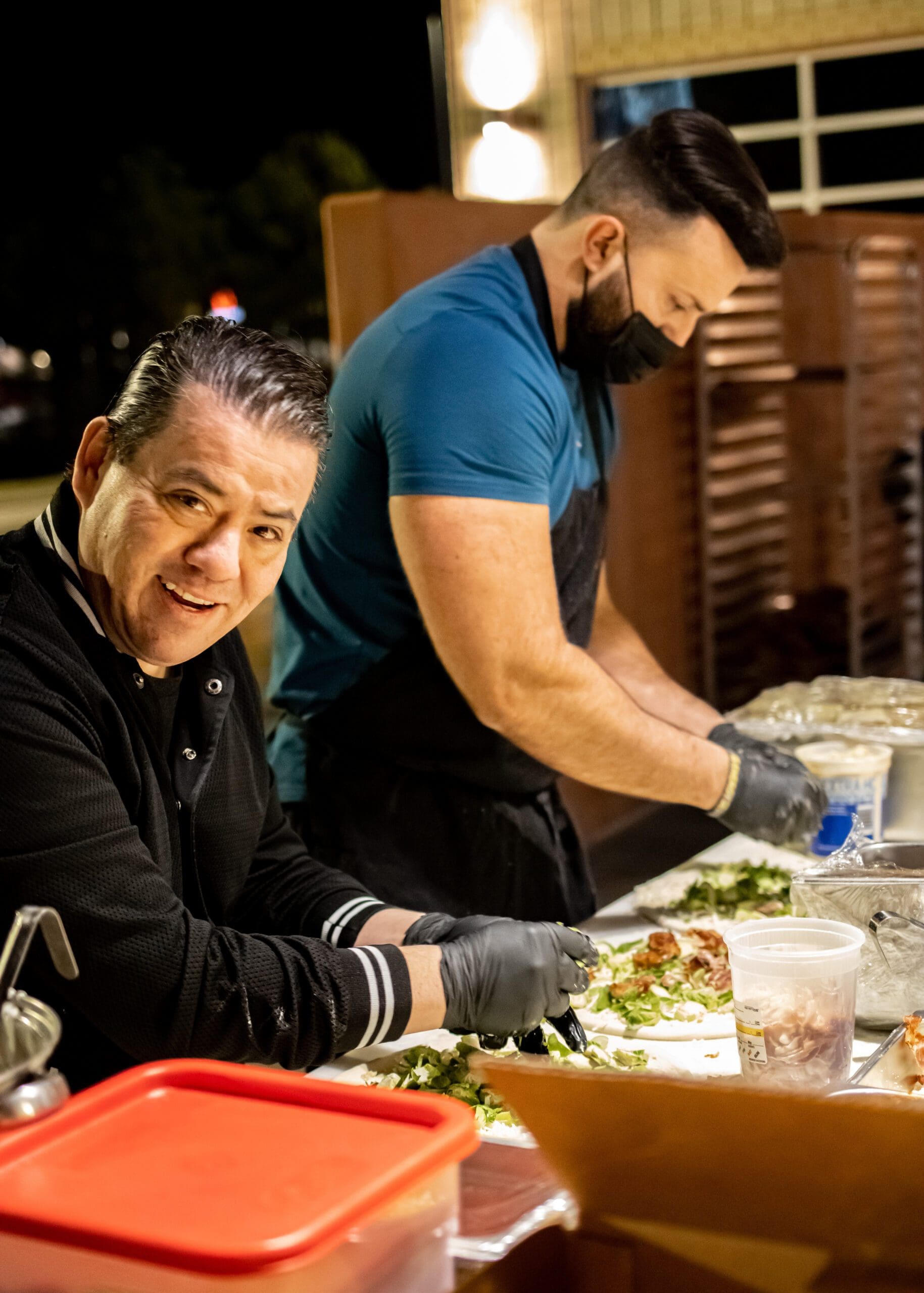 Thanks to the 900 degree oven imported from Italy, the pizzas were flowing all night along with craft cocktails from Flask.
Katsuji and Anthony made an impressive team, combining refined culinary art with wood-fired ovens.
Chef's pizza flavors were unique and unlike any the guests had tried before. Exclamations of satisfaction could be heard throughout the night like "that is the best pizza I've ever tried!"
Our team especially could not stop raving about the spicy chorizo and potato pizza. Anthony if you are reading this, consider this our formal request to make that a permanent menu item! Please and thank you.
Top Chef meets master pizza maker and together, they create magic.