BROWN MOUNTAIN BEACH RESORT
Not only do these yurts have the river in its backyard, they're right next to the Pisgah National Forest.
Wolf Moon Salt Cave in Caldwell County specializes in the healing art of halotherapy, yoga, and other stress reducing activities. I had never been in a salt cave before, but it was a next level experience after our hour long full body massage session. Our time there...
Enjoy MORE FOOD & PLAY!
Stay inspired with indulgent dining recommendations and picturesque travel experiences throughout North Carolina – all told from Megan's point-of-view with a little real-life humor and down-to-earth charm.  Sign up to our weekly newsletters and receive the latest in local wanderlusting right to your inbox.
CHIEF CURATOR / TASTER / EXPLORER
As the proud founder of NC Eat & Play, I want to welcome you to our community. We want to be your destination for local wanderlusting in North Carolina. I created this space to help locals discover great food and activities for sensible budgets and everyday play. I'm proud to serve as a Chief Curator and influencer for North Carolinians, where every day, my team and I highlight and celebrate local businesses and establishments in North Carolina. 
Like many, I consider my home the center of everything. I live in the greater Raleigh area where many of the food and play stories are naturally covered, but not all. I have a large audience following us from all over the state, and I participate in covering cities and towns far and wide as much as possible.
"We wholeheartedly want to inspire others to live abundantly local and enjoy all the riches of North Carolina." – Megan Nichols
Dos Taquitos Restaurant, Raleigh's most beloved and oldest Mexican restaurant, has been serving the Triangle since 1991. Owner, Pamela Salamanca, inherited the restaurant from her father who founded Dos Taquitos after emigrating to the States. We sat down with Pamela...
Brown Mountain Beach Resort blew us away with its incredible yurts with hot tubs positioned on the river in Western NC.
Sunshine, outdoor dining, wanderlusting through the state with a cold one in hand- after the last few weeks of wintry weather, all that's on our mind is the return of summer, and Cheerwine is making that a little easier to do with its latest collaboration. Cheerwine,...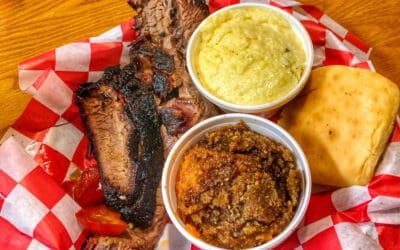 If I'm passing through Western NC and the foothills, I always make a pit stop at JD's Smokehouse, a casual BBQ joint with excellent food. Something about deliciously seasoned meat, succulent sides, and mouthwatering desserts seems to hit different after a long hike or...
Wilson Creek, a hidden gem in Caldwell County has been designated a National Wild and Scenic River for over 20 years.
In many ways, this is a new brand era for the NC Courage. The team itself will look almost entirely different from years past, with tons of fresh faces and the departure of several familiar ones. On Tuesday, January 31st, the club showcased its commitment to keeping...